The change in seasons affects us all in different ways, meaning that we have to make a number of adjustments to help us adapt and make the transition as smooth as possible, especially when dog walking in the summer.
From the changing weather to the differing hours of daylight each day, the seasons can affect us and our pets in a whole number of ways, and they rely on us to help them through it.
Our dogs love to walk whatever the weather, so we've put together a series of handy guides to help you and your dogs navigate through the changing seasons…
Here's Our Guide To Dog Walking In The Summer
It's the time of year that we all wait for – and it's here… finally!
It's time to put the sweaters away for another year, turn off the heating and head out in shorts and t shirt to make the most of the summer's heat (while it lasts).
So, in order to make the most of the good weather, here's everything you need to know about dog walking in the summer months…
Checklist: Everything You'll Need To Consider When Walking Your Dog During The Summer: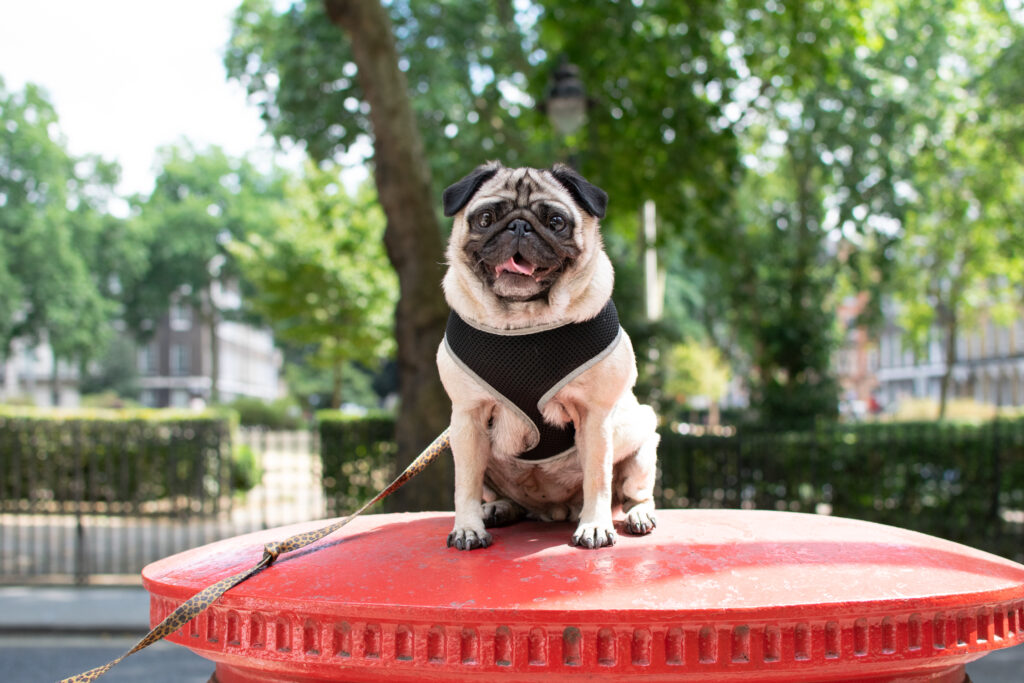 Weather
As much as we love the summer weather, it can become too much for our dogs, so it's vital that you plan ahead and keep a close eye on them.
The hot weather brings about a variety of challenges for our dogs. Not only can it lead to dehydration and heat exhaustion, it also heats up the ground significantly, leading to discomfort and, in extreme cases, blistered paws.
During the summer months, we suggest adapting the length and route of the walk to accommodate your dog's needs. Whilst often minimal, this will help ensure that they are in no danger.
Here's everything that you'll need to pack in your dog walking bag to make sure you're covered on all accounts.
Time Of Day
During the summer months, we suggest avoiding walking your dog between peak hours of sunlight (11am – 4pm). This will help to prevent heat stroke and exhaustion.
It is important, however, to consider that your dog can be affected even outside of these hours, so it's vital that you give proper consideration before heading out for a walk.
Top Tip: Place the back of your hand on the ground outside and rest it there for 10 seconds. If it's uncomfortable for you, then you should avoid taking your dog out.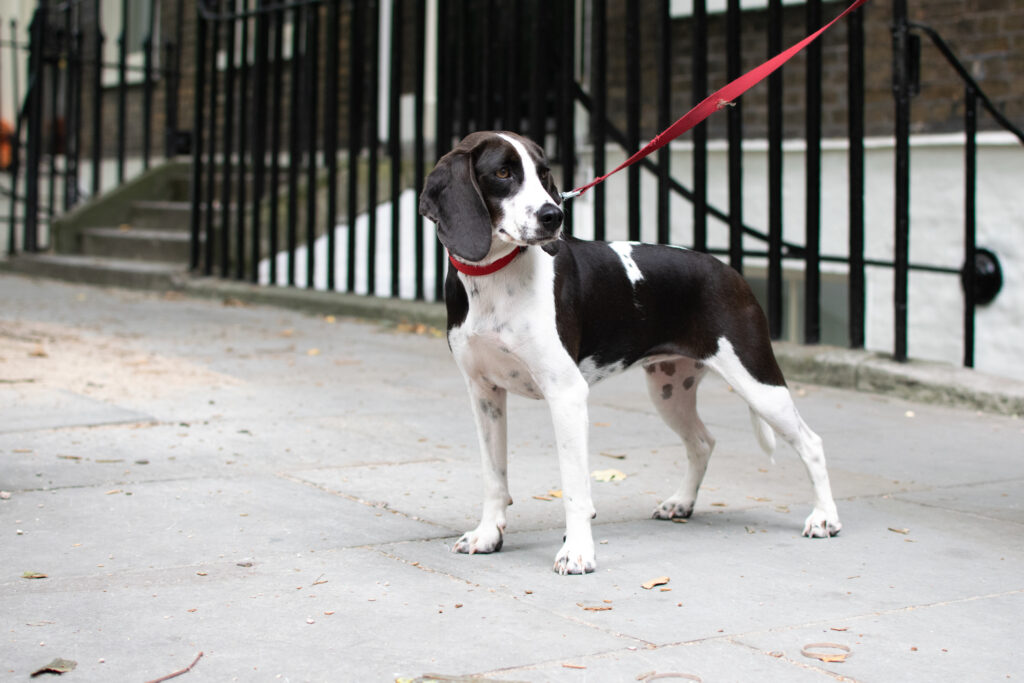 Duration
In the summer months, the amount of walking that you should do varies from day to day, depending on a variety of factors.
On the warmest of days, it's advisable that you hold off walks until early morning/evening time, and judge the length of the walk on the following:
The age of your dog
The specifics of their breed (ie. how they cope in the heat)
The route that you're taking
The temperature outdoors
Whether it's a long or short walk, it's essential that you're always equipped with fresh water so that your dog doesn't dehydrate when dog walking in the summer.
Hazards
The main hazard that comes from the summer months is the extreme heat, which can prove fatal if ignored by owners.
Another potential danger is the risk of water intoxication. With many dogs enjoying nothing more than a quick dip in a pond or lake, it's essential that you ensure that they're not ingesting too much water, as this can cause illness.
There is also a potential threat of algae in bodies of water across the country, which is known to be toxic for dogs. If you do notice algae in the water, it's advisable to stop your dog from jumping in altogether in order to prevent this.
As the kids head back to school and the summer comes to an end, Tailster has all of your pet care needs sorted! Whether you're looking for regular, daily dog walking in the summer or someone to pop in occasionally to check on your pets, we've got you covered. Click here for more information on Tailster's pet walking and sitting services.