Picture the scene. It's mid-July, a hot summer's day, and you're having an afternoon window shopping in town. Temperatures are well into the 20s, and everyone in sight is wearing shorts and t-shirts – and they're still too hot! It's a good as the British summer gets and, much as we all complain, it's great!
You turn a corner and, sat in a parked car by the roadside, you find a dog, face pressed against the window and visibly in distress. None of the car windows are open, and the engine is turned off, so there's no air con. There's no owner in sight.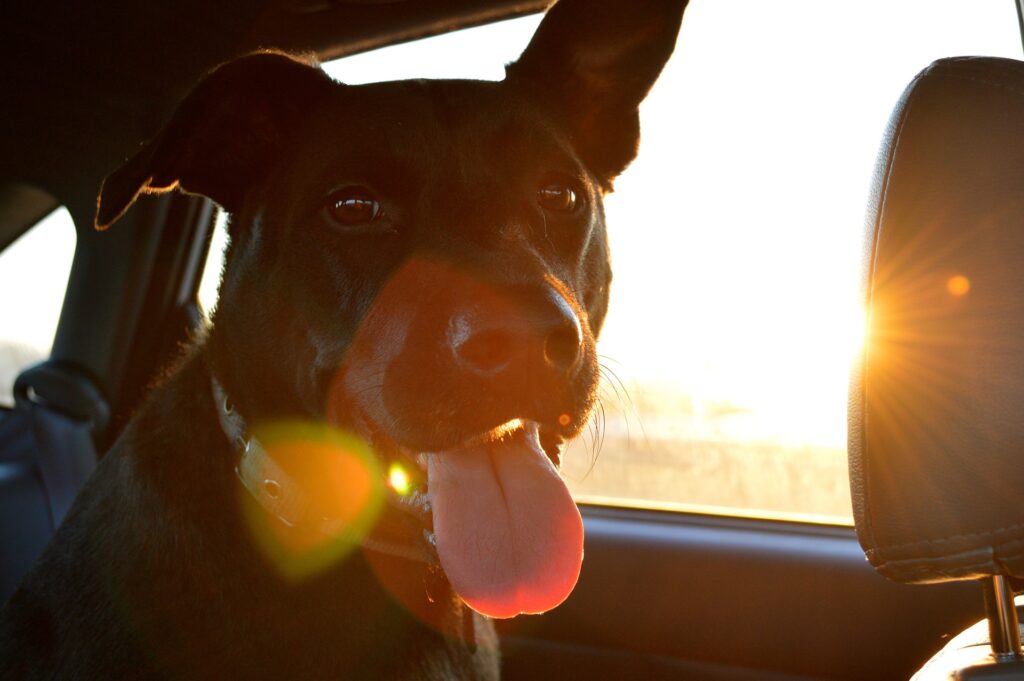 What do you do?
As the summer months approach, this is the time of year when it's especially dangerous to leave dogs alone in cars. In significantly warm weather, it only takes a couple of minutes for dogs to become too hot and, with no water or fresh air, they soon begin to suffer. Consequently, owners may be unintentionally putting their dogs at risk by leaving them in hot cars even for 5 minutes.
While we'd all like to think that we'd rush to the dog's rescue by smashing the window and bringing them to safety, when faced with the moment we're unsure just what we'd do. Not least of all, there are legal implications, further complicating the situation.
So, here's what the law says…
Legally, you can damage the vehicle and remove the dog from the situation if you believe that the owner would consent to the damage, based upon the circumstances.
We know, right… In this instance, the law is very tentative, posing a somewhat impossible situation. However, there are a few suggested ways to deal with the situation, which may provide some degree of guidance if you find yourself in a similar struggle.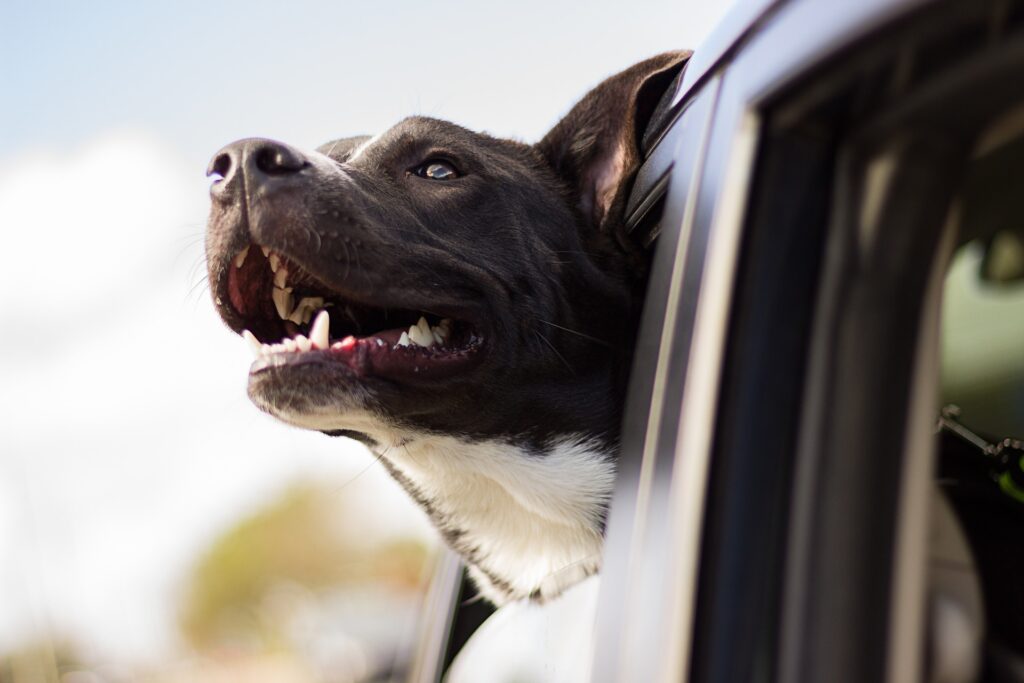 If you do find a dog trapped in a hot car, it's essential that you call 999 immediately. By reporting the dog, and the fact that there's no owner in sight, the police and the RSPCA will be dispatched to the scene to assess the situation. It's vital to note that there's no owner on the scene, as the RSPCA are legally unable to act upon the situation without power of entry.
It is also recommended that you stay on the phone to an adviser until the authorities arrive. This way, you can talk through what's happening with the adviser, who will be able to suggest how you should respond. They will be able to note down everything you say, which may go in your favour should you have to break the window to save the animal.
During this time, try to take photographs/video footage of the dog in the car. Again, this can be used as evidence should you have to state your case, so the more evidence you gather the stronger case you can present.
If you do end up having to save the dog yourself, you should take them immediately to a cool, shaded area, and douse them with cool water. Also, allow them to drink small amounts of water, as their body temperature is returning to normal, as they recover from the heatstroke.
If you suspect that your dog has heatstroke, or is suffering as a result of the heat, we always recommend seeking veterinary advice as soon as possible.
Worried about leaving your dog home alone in the heat, or need to pop out for an hour and have no where to leave them? Why not consider Tailster's dog walking and boarding services? Our qualified carers can provide daycare while you're out at work, or take your pets for a long walk while you run a few errands. For more information, click here.