The resurgence of winter can be a strain on us all, with the cold weather forcing us to dig out our jumpers, crank up the heating and do anything we can to get a bit of warmth.
Much like we're affected by the change in weather, our dogs feel the effects too, meaning that we sometimes have to make provisions to help them keep comfortable and combat the cold.
For some dogs, the winter is a doddle, with their natural coat perfectly sufficient, whereas other breeds need a little extra help to make the best of the season…
Could Your Dog Benefit From A Coat This Winter?
There are various factors that determine whether or not your dog may benefit from a coat, several of which can occur simultaneously in the same dog. It's therefore vital that you remain vigilant and keep a close eye out for any signs of struggle or discomfort.
In an effort to help you along the way, we've highlighted some of the main factors that could affect your dog…
Here Are Some Points To Consider When Deciding Whether Your Dog Needs A Winter Coat:
Small Dogs (With Short Legs)
If you have a small dog or, more importantly, a small dog with short legs, it's likely that they'll benefit from a coat during the winter months.
Due to their slow stature, small dogs are prone to losing heat more quickly, meaning that they'll feel the cold at a faster rate.
This, of course, also means that they're closer to the snow and ice during particularly chilly periods, so a coat is also a more practical measure to help avoid unnecessary contact.
As a rule, if you have a small dog they'll probably thank you for kitting them out with a coat this winter!
Elderly Dogs
A more obvious answer, elderly dogs will also be incredibly grateful for an extra winter coat.
Much like we seem to feel the cold more and more every year, as our dogs get older they become more and more susceptible to chills, meaning that they need a little extra support.
Elderly dogs are also more prone to conditions such as arthritis, which may flare-up in the cold, causing much discomfort.
Keeping your older dog wrapped up in the winter will help to prevent any unnecessary problems.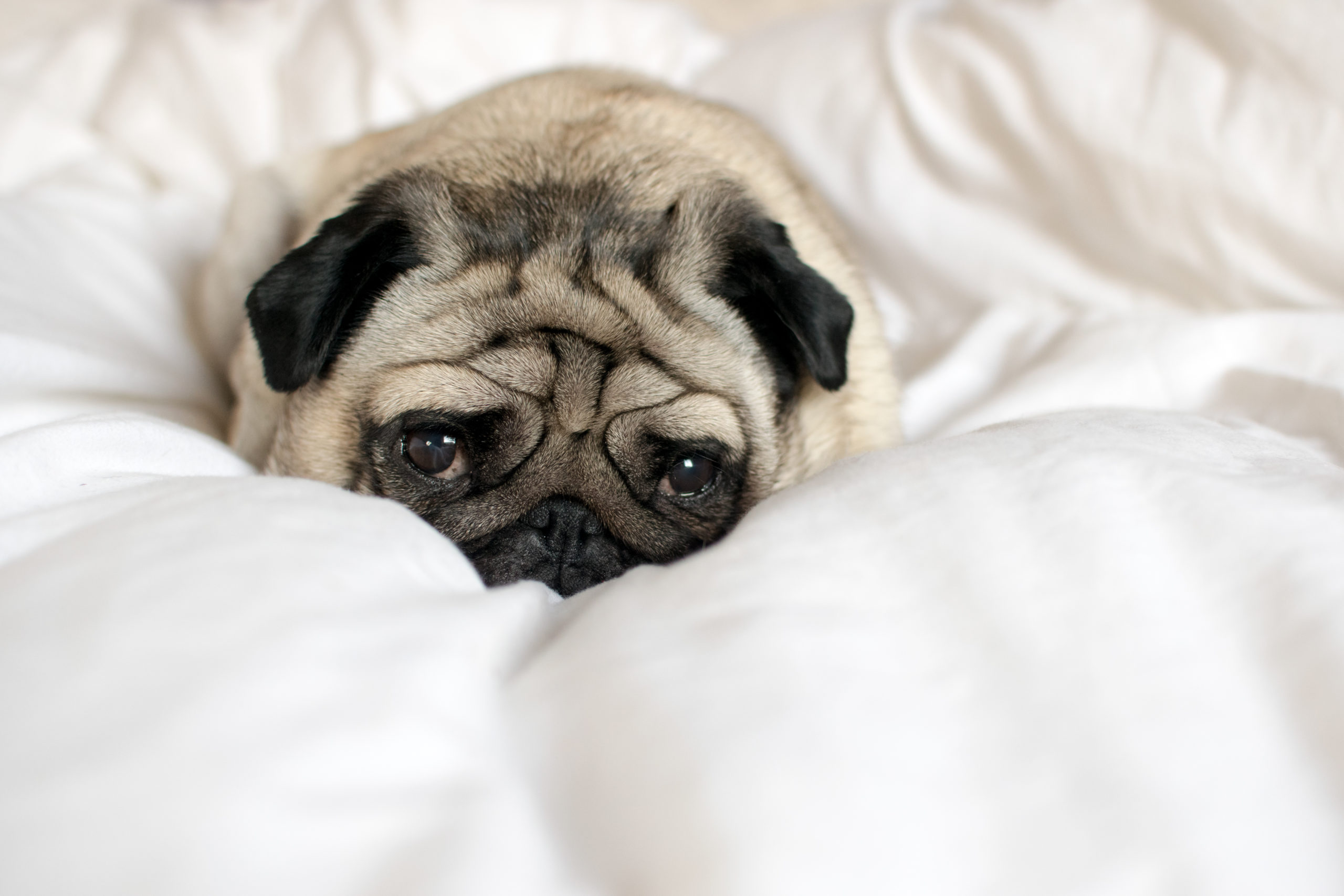 Dogs With Short Coats
If your dog has a particularly short coat, it's likely that they'll feel the cold and benefit from an extra jacket.
Think about it – you wouldn't go out in a blizzard in a thin jumper and lightweight jeans, so neither should your dog. They need some proper protection.
Whether you opt for a coat or a more fitted sweater, there are several options available on the market for breeds with shorter, finer coats to help them through the winter months.
Dogs With Particular Health Conditions
Finally, if your dog has any health problems it may be advisable to wrap them up before heading out during the winter.
If your dog has any conditions such as diabetes, heart, or kidney disease, it's a good idea to get them a suitably warm jacket before heading out during the winter months.
Diseases such as these make it more difficult for dogs to regulate their body temperatures, with coats and jackets the perfect accessory to help them along the way.
Remember: your dog will know if they're too cold and won't hold off letting you know about it. So, keep a close eye on them and, if they look to be struggling, step in and get them what they need.
As the kids head back to school and the summer comes to an end, Tailster has all of your pet care needs sorted! Whether you're looking for regular, daily walks or someone to pop in occasionally to check on your pets, we've got you covered. Click here for more information on Tailster's pet walking and sitting services.