Chihuahuas are the world's tiniest dog breed, and for this reason they're rather unique. From the teacup variety to apple heads, there are many varieties of Chihuahua, each bringing their own quirky personalities and physical traits. Whilst they all look alike on the surface, they often differ in size and fur type. If you're thinking of buying or adopting a Chihuahua, we've put together a comprehensive guide to help you along the way.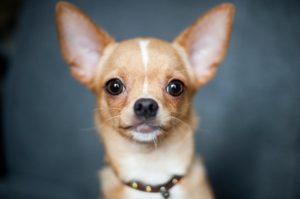 Know Your Chihuahua
There are six different types of Chihuahua, although most people aren't aware of this. Choosing the right type of Chihuahua is essential when it comes to buying or adopting. Whilst the different physical types don't necessarily affect the temperament of the dog, it's a good idea to know the different Chihuahua types nonetheless:
Smooth Coat Chihuahuas
This variation of Chihuahua has a shorter coat length, meaning they shed considerably less and of course require far less grooming. Those who have a busy lifestyle typically will favour this variation due to its low maintenance requirements. However, don't be fooled as the smooth coat Chihuahua is certainly not dull in appearance as they come in a variety of different colours and patterns.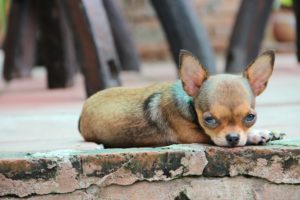 Apple Head Chihuahua
This type of Chihuahua's name derives from their apple shaped heads, many consider this variation the 'real' Chihuahua, as a matter of fact, according to The Kennel Club UK, this breed is expected to have a well rounded or apple domed skull. Typical characteristics of apple head Chihuahuas include:
A prominent 90-degree angle, which is known as a stop whereby the muzzle meets the forehead.
Shorter necks than their deer head cousins.
More prominent eyes than others, that are also very expressive.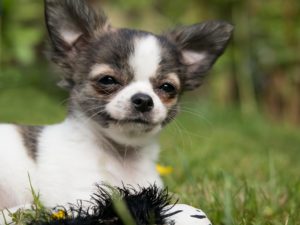 Deer Head Chihuahua
The deer head Chihuahua's name isn't just a coincidence, these tiny canines are named this way due to a similarity in head shape with that of a deer. These dogs have the following physical traits:
A 45 degree angle where their elongated muzzle meets their skull.
Longer legs than the apple head.
Larger ears, which also contribute to their likeness with deers.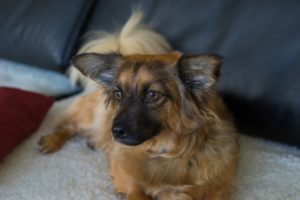 Long Haired
Whilst this type is admittedly the most adorable, it's worth knowing a little more than meets the eye. If you're considering owning a long-haired variety of your own, consider the following points:
This type is of the same size as the short-haired.
Long haired Chihuahuas will gain their full coat length by the age of 24 months.
The texture of the coat is soft to touch and can be straight or wavy.
Males tend to have more hair around their neck and in general than females.
This type does not require as much grooming as one might think, unlike other long haired breeds.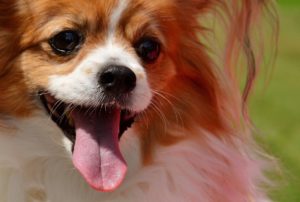 Teacup Chihuahua
It's no surprise that the teacup variation of the Chihuahua is often so small, that it can fit inside of a teacup. But, don't be fooled, often this term is used to attract those who dream of owning a pocket-sized pup. Whilst many of these Chihuahuas do remain true to their size as adults, there are a number of breeders who unethically breed this type. We recommend you only to source this type from a reputable breeder and consider the following:
No breeder should be able to determine the exact size of your teacup Chihuahua as an adult – an estimation may be provided however.
Consider adopting or buying an adult dog as this will be the Chihuahua's true size.
Teacup Chihuahuas require a highly nutritious diet, often you can find breed specific food which will ensure your dog is receiving the correct daily calorie intake.
This type requires less exercise than any other type, a 10-15 minute walk twice a day should suffice well.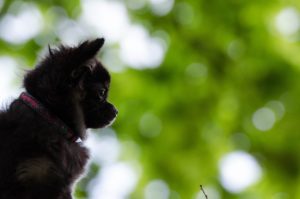 'Fawn' Chihuahua
The 'fawn' Chihuahua is not necessarily a type, but has become known due to its distinctive colour which is favoured by many. These dogs come in a number of varieties including both light and dark variations of the fawn colour. If you're looking for a Chihuahua of this colour variation, it's always worth seeing the colour of both parents to ensure the puppy's colour is not likely to alter throughout adulthood.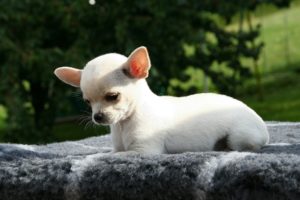 Understanding The Chihuahua's Temperament
It's no secret that the Chihuahua breed has caused a lot of controversy when it comes to personality, often labelled as yappy and even aggressive, these small dogs certainly attract attention. But, set prejudices aside and there is much more to be known about this little dog's personality. We've put together an overview of the Chihuahua breed's personality below:
Chihuahuas are naturally friendly but not necessarily compatible with children as these small dogs can feel provoked quite easily.
These dogs are extremely loyal and as a result will do their best to protect their owners, expect vocal alerts whenever danger is detected.
Size doesn't matter for a Chihuahua, as they are extremely brave and will feel comfortable around other dogs, they can happily coexist with other breeds in the household.
Plenty of love to give – this little dog has a huge heart and will cuddle, snuggle and much more!
Last, but not least – Chihuahuas are naturally cute!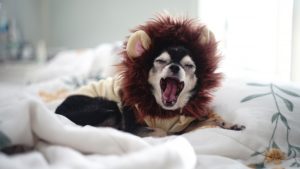 Health problems
Like many breeds, the Chihuahua is susceptible to certain health issues, which include:
Dental disease – this breed is renowned for often having bad teeth, it's therefore recommended to check in on your canine friend's dental health regularly to avoid any complications.
Windpipe weakness – unfortunately chronic coughing can become quite apparent in this breed, whilst usually harmless, if you do notice your dog to be coughing or making strange vocal noises bring him/her to a vet to have this checked.
Knee joint issues – this little dog can get quite stocky later in life which can put strain on its knees. If you suspect your Chihuahua is suffering due to pain in leg joints consult a vet immediately.
Liver disease – otherwise known as liver shunt can affect this breed.
It's always advised to check whether your dog's parents have been cleared of any underlying or serious health problems before choosing to adopt or buy. By doing this you can ensure your puppy/dog is at low risk of developing any diseases/health issues later in life. We highly recommend spaying or neutering your new dog too, if you don't intend to breed.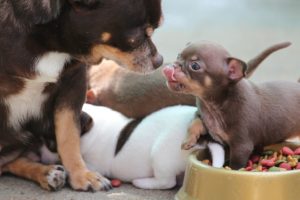 Where should I buy my Chihuahua?
Once you've decide this breed is the right one for you, the fun begins! Searching for a new family member is extremely exciting but does pose a number of points to consider. Chihuahuas are especially in high demand and as mentioned earlier are at risk of being bred by unethical breeders. Since these miniature pooches are high value in price, there are also a number of scams across the internet. Our list of tips below should help when deciding to buy one of these dogs:
Chihuahuas usually sell for between £400-£700, although they have been known to sell for up to £900, based on these figures it's highly unlikely that an advert selling these dogs any lower than £400 are legitimate.
Visit breeders that have relevant certification, these type of sellers will also be able to answer all breed related questions to a high standard.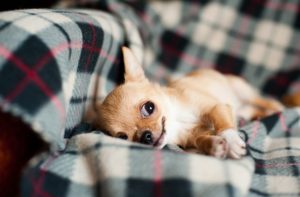 Now that we've covered just about everything there is to know and consider about this one-of-a-kind breed, we wish you the very best of luck with your Chihuahua searching and, as a final note remember that these dogs are extremely devoted and loving towards their owners if treated well from an early age!