Probably the most popular dog-walking spot, the park is a dog walker's haven.
Not only does it make for a long, relaxing stroll, it's also a great chance to meet up with other regular walkers and their pooches and spend a couple of hours in doggy paradise. What could be better?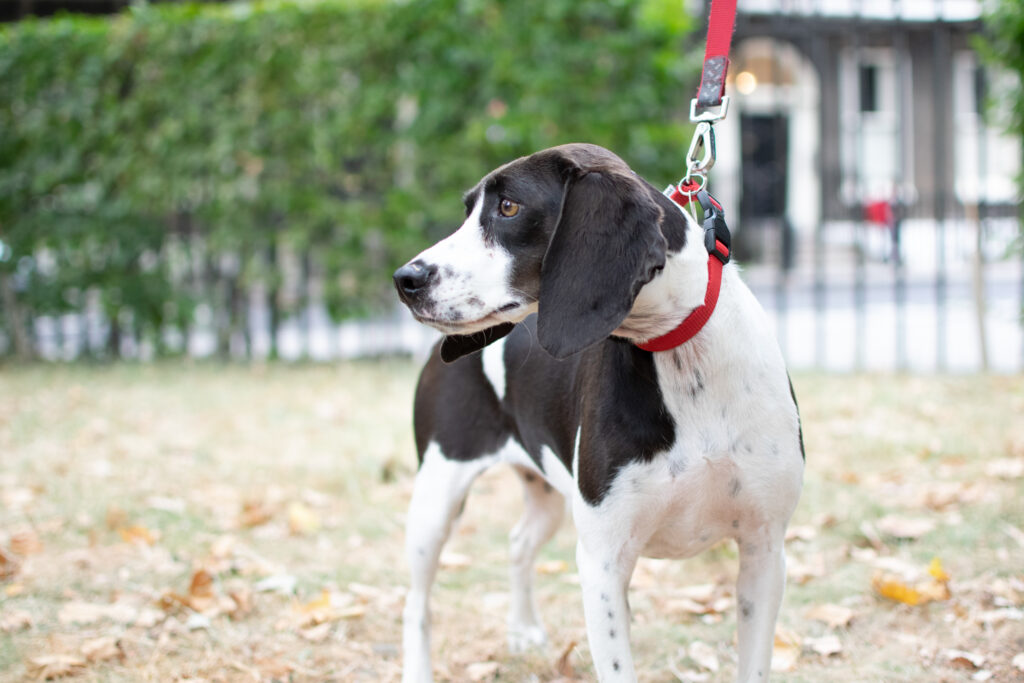 Checklist: Everything To Keep A Look Out For When Dog Walking In The Park:
As idyllic as it can be, however, the park does come with its fair share of hazards that owners should actively be aware of…
Cyclists
On a sunny day, the park can get incredibly busy, with people darting around from every angle – including cyclists.
While the majority of parks have dedicated cycle paths, dogs can be unpredictable and have a habit of jumping in front of bikes right at the last second (why do they do that?).
If you're walking down a pathway that has an adjacent cycle lane, keep your dog on a tight lead until you find a safe, open space for them to run free and tire themselves out.
The last thing you want is your dog to get hit and the cyclist to end up flat on their back.
Picnics
Picnics are another park staple and our dogs love nothing more than running right through the middle and seeing what they can scrounge.
Naturally, dogs will eat anything, yet many picnic staples are not particularly dog-friendly – which can lead to sickness or further problems.
Common picnic foods that dogs shouldn't eat include:
Alcohol
Onion and Garlic
Chocolate
Nuts
Grapes and Raisins
Products containing Xylitol (including certain brands of gum, candy, and peanut butter)
Keep them under a tight reign and out fo the way of any danger.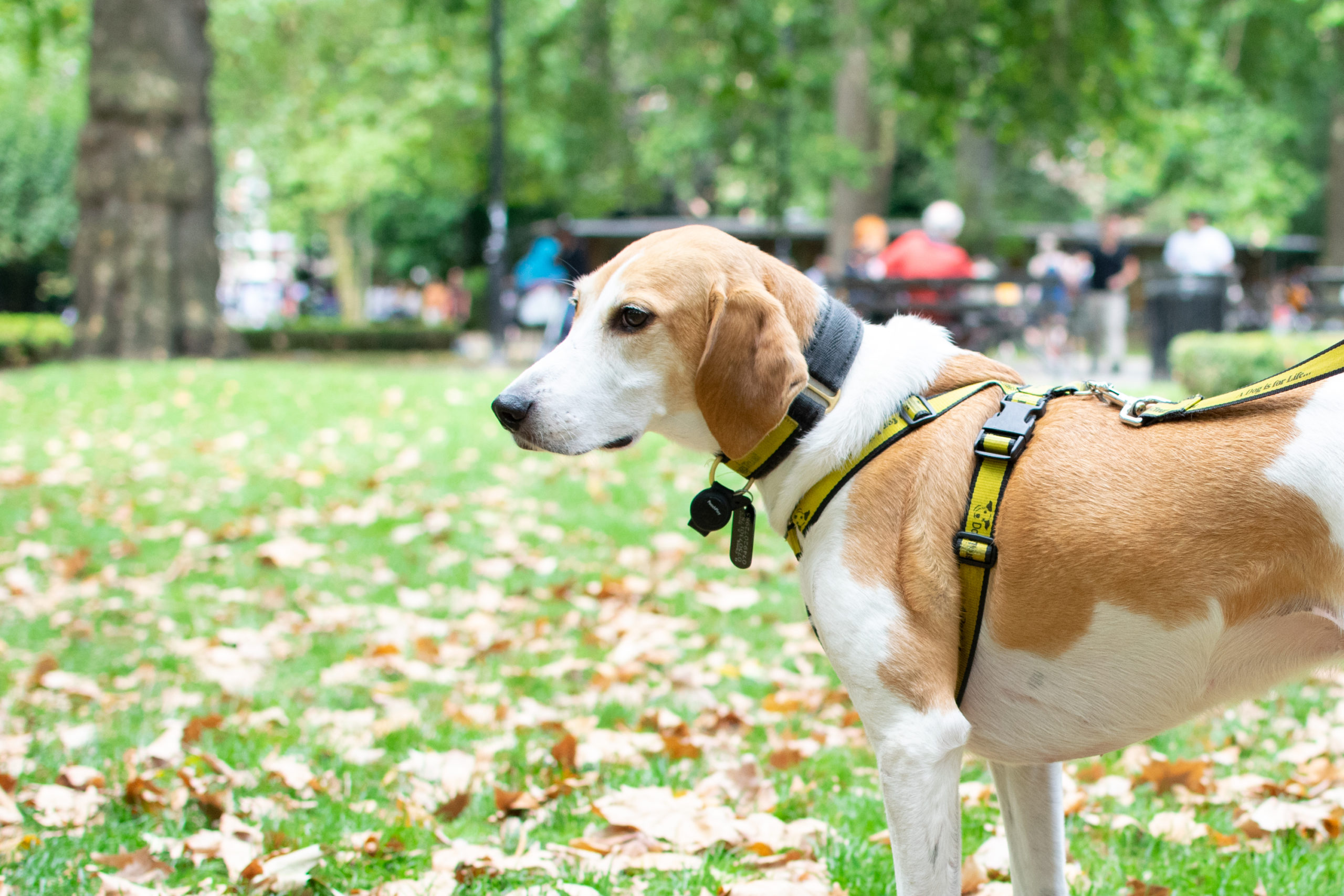 Wildlife
The majority of parks have overgrown areas dedicated to wildlife and preservation, with these areas often the most attractive to your dog.
For the safety of your dog and the native ecosystems, however, we'd advise keeping them well out of the way. Not only will this protect the other animals from harm, it'll also save your dog from picking up any unwanted illnesses.
These areas also commonly have a lot of wild plants and flowers, several of which can be toxic to dogs and should be avoided at all costs.
For a full list of the most common toxic plants found in the UK, click here.
Litter
As a general rule, the more well used a park is, the more litter there will be – and dogs love themselves a bit of litter, don't they…
Give a dog a bin and they'll sniff it for hours, and they'll do exactly the same with litter. When it's accessible, however, there is a danger of them ingesting it, which could have consequences further down the line.
If you allow your dog to run free in open spaces, keep your eyes peeled for any unusual behaviour. If they linger in the same spot, it's usually because they've found something that they like the smell of.
Of course, you can drive yourself crazy worrying about this, but keeping it at the back of your mind can only be a good thing.
As the kids head back to school and the summer comes to an end, Tailster has all of your pet care needs sorted! Whether you're looking for regular, daily walks or someone to pop in occasionally to check on your pets, we've got you covered. Click here for more information on Tailster's pet walking and sitting services.