As dog walkers, we're constantly on the lookout for any potential obstacles that could be hazardous to our dogs, often treading on eggshells to be sure that nothing bad happens to them.
Whilst we're all aware of the obvious threats out there – shattered glass, poisonous plants, and impatient pedestrians – it's often the little things that slip our mind and place our pups in compromising positions.
Wherever you choose to walk your dog, it's vital that you keep a close eye out for anything that could prove problematic and act accordingly to keep your dog out of harm's way…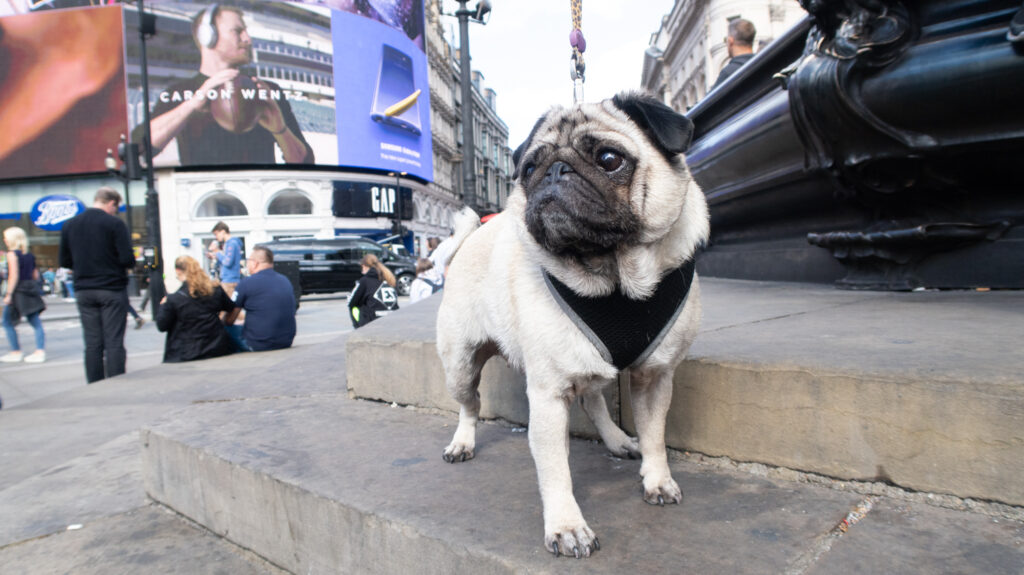 Here Are The Hazards That You're Most Likely To Encounter When Walking Your Dog In The City
There's nothing better for us, dog lovers, than, when navigating through the crowds of the city, bumping into a dog or two. When dealing with the stress of city life, that's all it takes to calm us right down and make us feel good again.
We love taking our dogs out and about with us and, in the hustle and bustle of a busy city street, it's nice to have a sense of homeliness right by our side!
Checklist: Everything To Keep A Look Out For When Dog Walking In The City:
It's important that, when navigating the city with a dog, you know the signs to keep an eye out for…
Traffic
The city is not the most ideal dog walking spot, but for some of us, there is no choice.
City pavements are often narrow, meaning that you'll be fighting for space with a whole load of other pedestrians. Whilst you're comfortably on the sidewalk, make sure your dog doesn't slip into the road.
Cars, busses, and motorbikes may all pose a threat to your dog, with reckless drivers the main culprits.
Take our advice and keep away from the kerb and keep your and your dog safe.
Pedestrians
We've already mentioned that city pavements are prone to overcrowding, meaning that it's easy for your dog to get under people's feet.
Whilst the majority of pedestrians mean no harm, people have busy lives and are often rushing from place to place without a second to spare.
When navigating busy streets, keep your dog on a tight lead and close by your side. If you think it's too busy, pick them up for a while until you find a clearer route.
It's about exercising your best judgment – if you think your dog might be at risk, take them out of harm's way.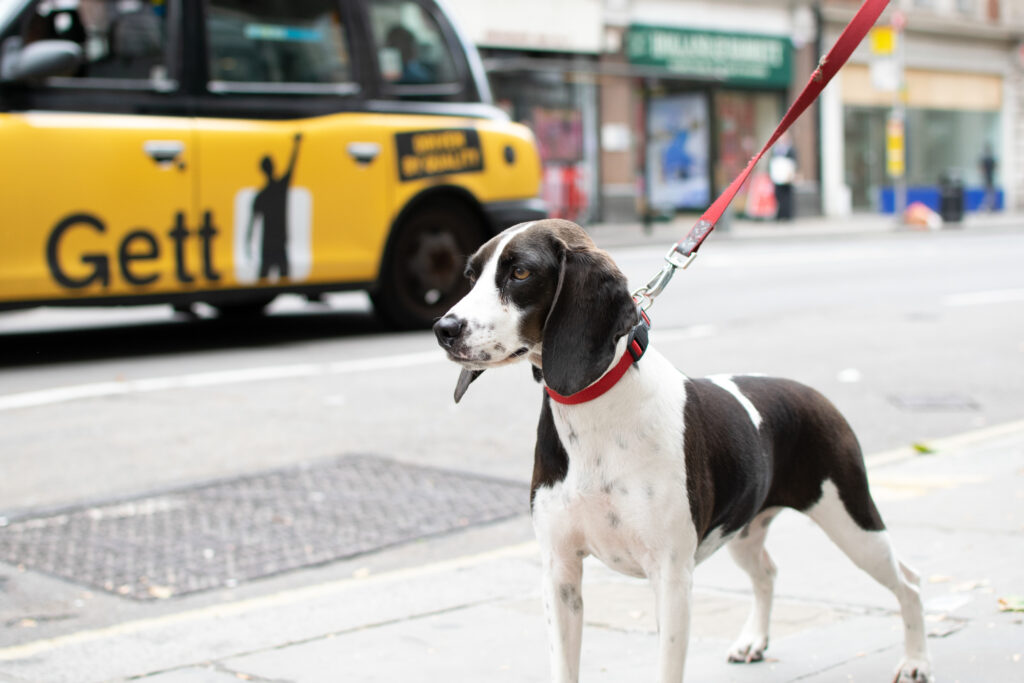 Litter
As the day goes by, businesses begin to take out their rubbish, with some streets a maze of people and waste bags.
For whatever reason, our dogs can't get enough of litter, clearly hoping to find a tasty treat hidden in the trash. With many potential threats lurking, however, it's a good idea to keep them well out of the way of danger.
You'll want to keep them on lead in the city anyway and, when there's litter around, you'll want to hold them even closer by, else you'll be stopping every couple of steps for a sniff!
Thieves
It may seem extreme, but if you're walking your dog down a busy city street you'll want to keep an eye out for anyone acting suspiciously.
2017 saw a dramatic increase in designer dog thefts, with thieves likely to act in crowded areas where they are less likely to be detected.
Keep your dog close and, if you're in a big crowd, consider picking them or moving away from the crowds.
This way, you'll be able to have a comfortable, relaxing walk and make it back home safely.
As the kids head back to school and the summer comes to an end, Tailster has all of your pet care needs sorted! Whether you're looking for regular, daily walks or someone to pop in occasionally to check on your pets, we've got you covered. Click here for more information on Tailster's pet walking and sitting services.