If you're a dog walker, you'll likely walk much farther than the average person every day, probably surpassing the target 10,000 steps before lunchtime!
As well as being a great way to combine your passion with a life-long vocation, dog walking is an incredibly active job and a great form of exercise, with the benefits of the job aplenty.
With health and fitness at the forefront of many of our minds, it seems only fitting to ask the question…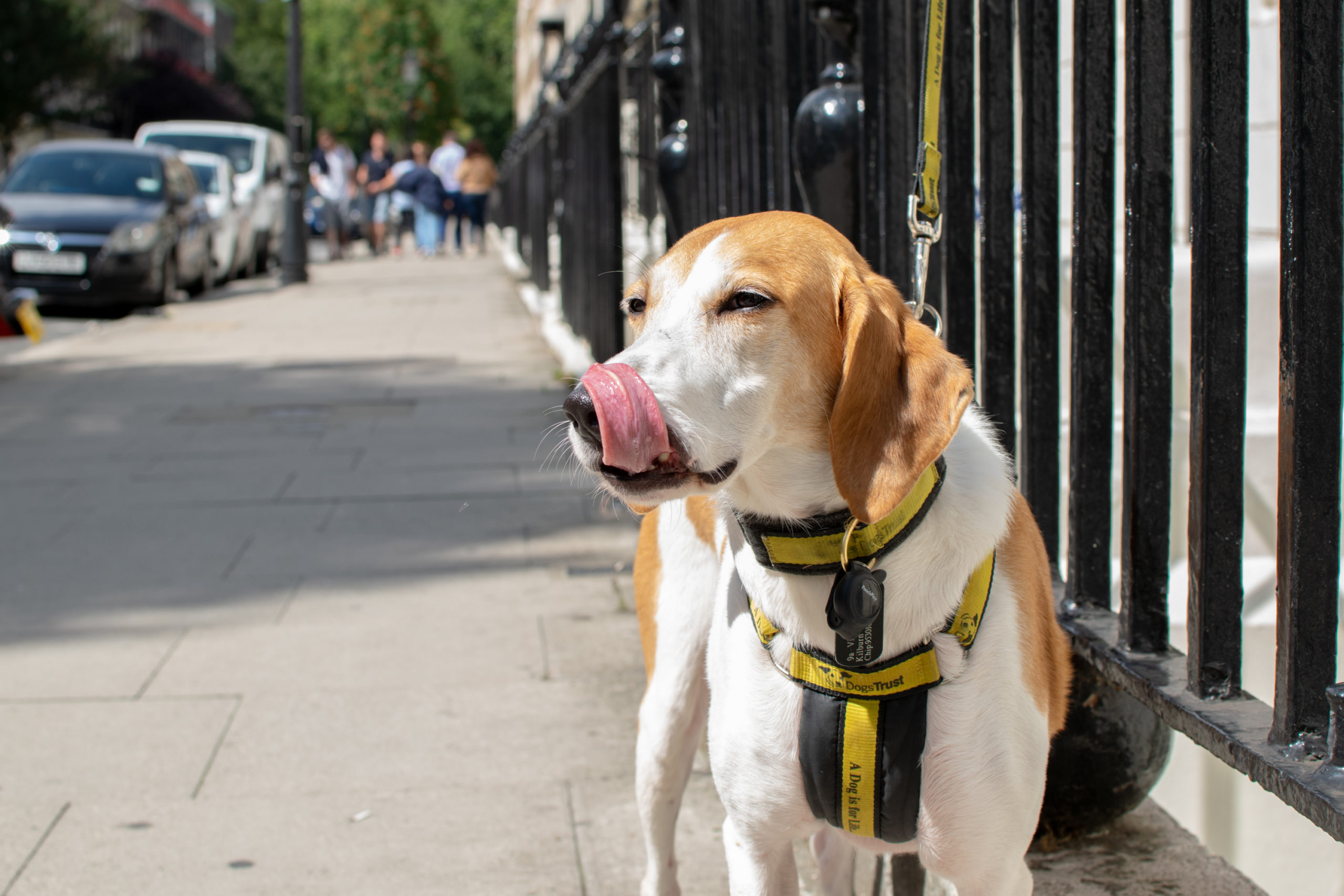 How Many Steps Is The Average Dog Walk?
The average dog walk typically lasts between 30 minutes – one hour in duration, at a standard pace of 4mph. Consequently, the walk will be anything between 2 – 4 miles in length, at a rate of 1 mile and 100 calories burned per 15 minutes.
Covering one mile, the average person will walk 2,000 steps at this pace, which equates to 1/5 of the daily target of 10,000 steps.
Therefore, the average walker will get in 4,000 – 8,000 of their daily steps during one 30 minute – one-hour walk, almost hitting their daily target in this time.
How Many Steps Could I Get In Per Day As A Dog Walker?
Dog walking is, of course, an ever-changing job, meaning that no two days are the same – you could be doing eight walks one day, then only two the next. Consequently, the number of steps that you do per day will vary accordingly.
As we already said, the average walk can be anything between 4,000 – 8,000 steps, depending on its duration. Based on this average, however, it is possible to calculate the maximum steps that a dog walker could cover in one day.
At maximum capacity, a dog walker could carry out eight one-hour walks in a day, providing that the dogs lived close by and therefore required minimal transition time.
If a one-hour walk constitutes 8,000 steps, then eight hours of dog walking per day could total up to 64,000 steps – more than 6x the daily target.
Within this, a walker could burn anything up to 3,200 calories, again depending on the pace and length of each walk.
These figures are, of course, based on estimation and averages. They do, however, highlight the immense health benefits of dog walking – we'd take that over the gym any day!
As the kids head back to school and the summer comes to an end, Tailster has all of your pet care needs sorted! Whether you're looking for regular, daily walks or someone to pop in occasionally to check on your pets, we've got you covered. Click here for more information on Tailster's pet walking and sitting services.