North Wales is a dog lover's dream when it comes to outdoor adventures for dogs, that's why we've put together the ultimate guide to dog friendly North Wales.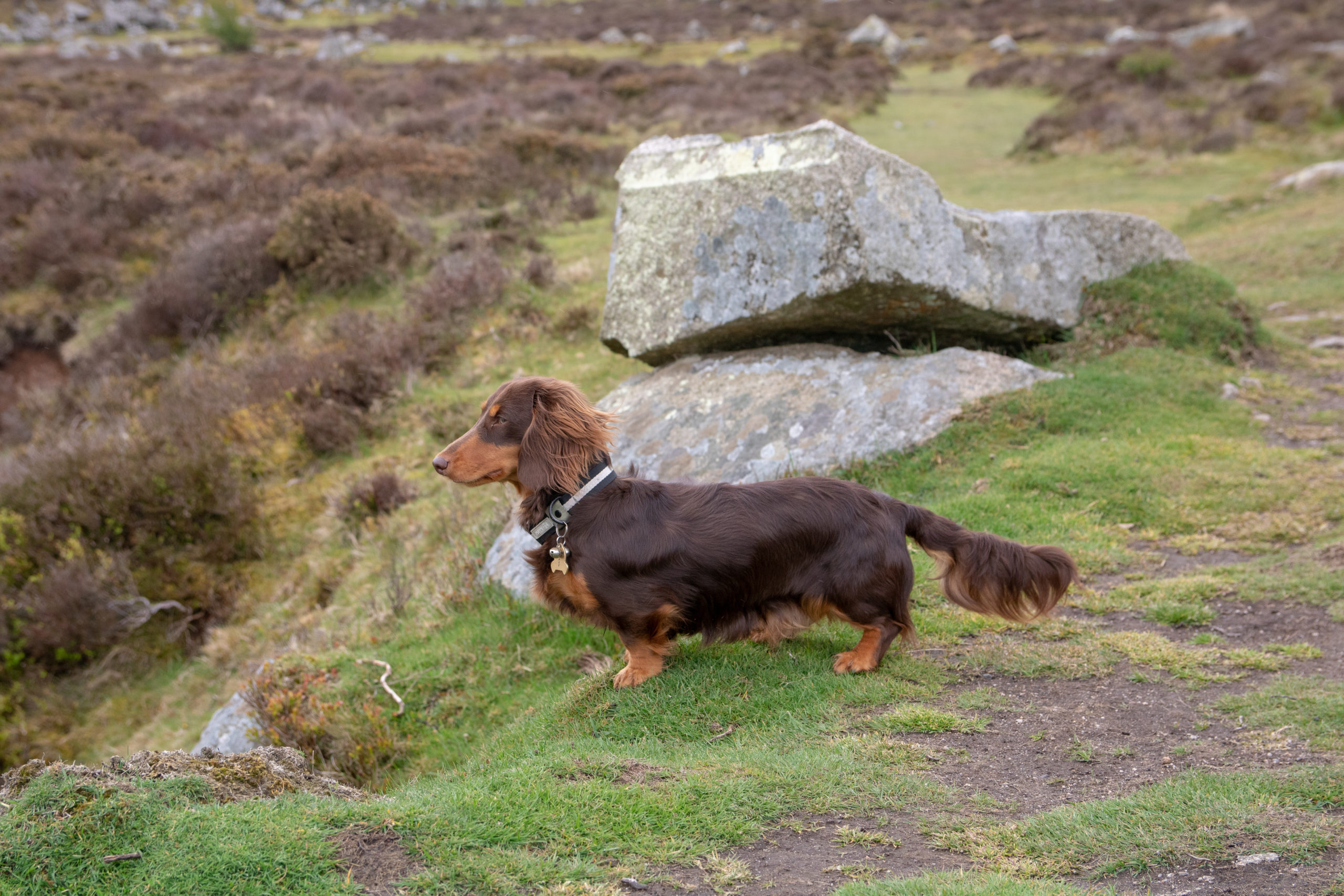 We've done the research so that you know where to go with your dog for all your pet's needs whether that's looking for a dog sitter, dog walker, right through to dog friendly locations in North Wales too.
We're here to help with your search for a trustworthy dog boarder, sitter or walker but whilst you're here, why not check out what North Wales has to offer you and your four legged friend? Read on to find out more about dog friendly North Wales!
Top dog friendly walks in North Wales
Walks provided by Tailster walker, Jay. Book her to look after your Tailster pooch here.
Wepre Park – Connahs Quay, North Wales
Wepre Park is a brilliant place to take dogs to socialise, it's also very visually pleasing. It's landscape varies as you stroll through. From large open fields where you can throw a ball for your Springer, to dense woodland where your Beagle can enjoy all the smells! One of the many paths takes you to the riverside where your dogs can take a dip. It then leads onto a lovely waterfall. If you carry on for about 0.7 miles through Wepre Park you will reach Ewloe Castle. There are ruins to see and a dog friendly cafe for you and your furry friends to enjoy after a long walk. This is my favourite place to walk the dogs due to all the different things to see and paths to take!
Loggerheads Country Park – Mold, Flintshire, North Wales
Loggerheads is another great place to take your dogs for some exercise and a swim! River Alyn runs alongside the path in a beautiful woodland area. Although the hike up the stairs can be slightly long and arduous it is totally worth it for the views at the top, looking out to Moel Famau, the tallest mountain of the Clwydian Range! There's a big field next to a cafe where you can get some lunch and rehydrate you and your dogs. It has a visitor centre and some landmarks; an historic corn mill called Pentre Mill, and a gorge called Devil's Gorge. It also has a pub opposite the car park if you want a more substantial tasty meal!
Coed Nercwys – Nercwys, Mold, North Wales
Nercwys Forest is a tranquil piece of forest that has great off lead dog friendly walking with picturesque views. There is a range of different paths you can take that are all colour coded, whether by foot or bicycle. It is easily accessible with a couple of free car parks. Before the 1960's, it was a sheep-grazed moorland until the Forestry Commission took over and planted it with conifers. Now a days you won't come across any sheep, but possibly the occasional horse!
Glasfryn – Raikes Lane, Mold, North Wales
The Glasfryn is a 4 star, classically British restaurant and pub. It is located opposite Theatre Clwyd so is perfect for an after show meal. It's surrounded by lovely gardens and stunning views. Inside, it is spacious and welcoming with real fires and a bar, serving a range of ales, spirits and wines. The menus change depending on the season and it's always delicious! And you don't have to leave your pooch behind, as they are as welcome as us, offering dog treats and water bowls!
Tag us!
If you take your Tailster pooch on one of our top dog walks in North Wales, make sure you tag us so we can share with our followers… Follow us on Instagram and don't forget to use the hashtag #DogsofTailster
Need a hand?
As the largest and most trusted dog walking business in the UK, we've helped over 160,000 dog owners find pet care including dog walkers. If you don't have the time to walk your dog, then we're here to help and we can even make sure your dog gets walked in and around Liverpool. With industry leading insurance cover, tracked GPS dog walks and easy online payments, we've walked thousands of dog walks every week. If you're looking for dog walkers in North Wales, Tailster can help.
If you are away from your dog for any length of time and require them to have a human companion, finding a Tailster dog carer is the solution. It has its benefits and risks and that is why we set up Tailster – it's the safest way to find a dog carer and we will always look after the important aspects.
So if you are at work and are looking for a dog walker in North Wales, then all you need to do is tell us your requirements – you can tell us what time you want your dog walker to walk your dog, where you want them to take your dogs out for a walk, and how long you want them to walk your dog for.
Why Tailster?
As the largest dog walking business in the UK, we've got your back.
You'll receive walk updates – lovely maps of your dog's escapades delivered to your email and your phone telling you where your dog went for its walks, what time your dog walker turned up at your door and what time the walk finished.
Photo updates will be timestamped and location stamped too – so you know that your dog walker turned up when you wanted them to and your dog was actually taken out of the house.
And even better, no more having to leave cash on the Kitchen table and wondering whether Rover was actually taken out for the whole hour – we sit in the middle, we make it easy to pay online and you have different payment options for your dog walker, whether it's weekly or monthly.
You'll also have full records going back of how many walks your walker did for your dog, on what dates and what they charged, as well as the maps.
Tailster has tracked over 100,000 km of dog walks for thousands of dog walking clients in the UK already – join the family now and make a request below and we'll even offer you £10 off your first dog walk. We've plenty of dog walkers in North Wales.
If you are looking for dog care in North Wales, start by filling in the form below.

Want to become a Tailster dog walker, boarder or cat sitter? Click here to find out how Tailster can put you in contact with hundreds of pet care jobs in your local area. Or if you're looking for dog walkers in North Wales click here.