Taking your dog to the park is a great way to keep your dog happy and stimulated.
Bushy Park is the perfect place to take your dog for a run in London. Wondering how dog friendly Bushy Park is?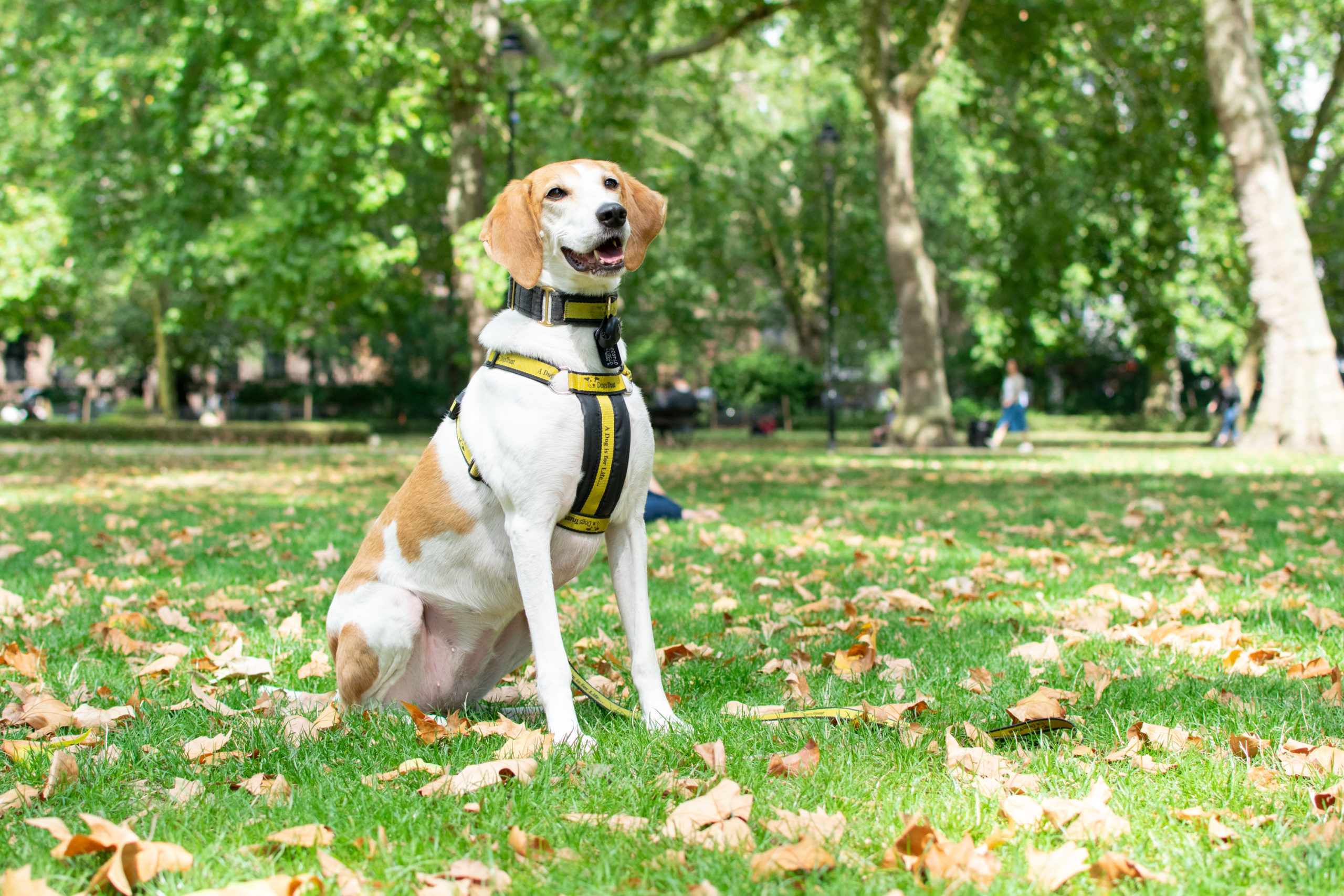 London may be one of the busiest cities in the world, but one of its most redeeming features has to be its dog friendly nature. You'll find London is surprisingly welcoming to our canine family members. With all the dog friendly cafes, restaurants and our dog loving transport system, London is a great place to be a pet owner!
But the best thing about London for our dogs has to be the sheer volume of parks for all the sniffing, running, ball chasing and playing a dog can dream of. According to Greenspace Information for Greater London CIC, 2015, London is 47% green space!
We've been trying to find the best dog walking spots in London to take your best friend and this time, we're writing about Bushy Park and how dog friendly Bushy Park is.
We've identified Bushy Park as a perfect dog walking spot if you want to take a break from the city life and enjoy some green space in London. This park provides a well earned break from busy London that both you and your dog can enjoy together!
As a royal park, Bushy Park does have some restrictions when its comes to dogs and dog walking but we'd still very much classify how dog friendly Bushy Park is despite this. Dogs are not permitted in the Woodlands Gardens and its highly recommended that the dogs are kept on lead in areas where deers are roaming free, and also near the Water Gardens. Some of the fields may be a bit uneven to walk through but there are plenty of well defined paths to follow too.
Walking dogs near the deer in the parks could cause problems as they are often wild unpredictable animals – deer can often feel threatened when they see dogs even if they are in the distance especially between September and October during rutting period and May to July which are the birthing seasons. Following the wall line of the park is the best place to walk dogs if you do wish to do so as you are closer to the exit gates.
Parking is free – with 4 car parks nearby. Gates close at dusk mind.
If you're looking for somewhere nice and dog friendly to have a drink after dog walks near Bushy Park, we'd recommend the Prince of Wales, which is just a few minutes walk from Hampton Court station. The staff love dogs and they'll get their own water bowl whilst you have a pint or a glass of vino.
We think Bushy Park is the perfect place to let your dog explore and you'll never be short of other dogs for your pup to play with. Endless fun for your canine friend! You're guaranteed a good view of all the scenery Bushy Park has to offer before you return to London's greyer palette!
As the largest and most trusted dog walking business in the UK, we've helped over 160,000 dog owners find pet care including dog walkers. If you don't have the time to walk your dog, then we're here to help and we can even make sure your dog gets walked in and around Bushy Park. With industry leading insurance cover, tracked GPS dog walks and easy online payments, we've walked thousands of dog walks every week. If you're looking for dog walkers near Bushy Park, Tailster can help.
Find a dog walker near Bushy Park

London has plenty of hidden gems waiting to be discovered and no matter where you are you're never far from a green space, so grab your pet lead and poo bags and find the perfect park for you.
Work, family and social commitments mean that there often aren't enough hours in the day take our dogs to all the parks London has to offer! Click here to find out how Tailster can put you in contact with hundreds of pet carers in your local area, meaning that you can rest in the knowledge that your pets are being well looked after.