Whether it's a cat sitter, live in house sitter or dropping your cat off at the local cattery, you will have to make a difficult decision as to who will care for your cat when you are gone. We took the pros and cons of each option and looked at which one was best for your cat.
Differences between a cat sitter and a cattery
What is a cattery?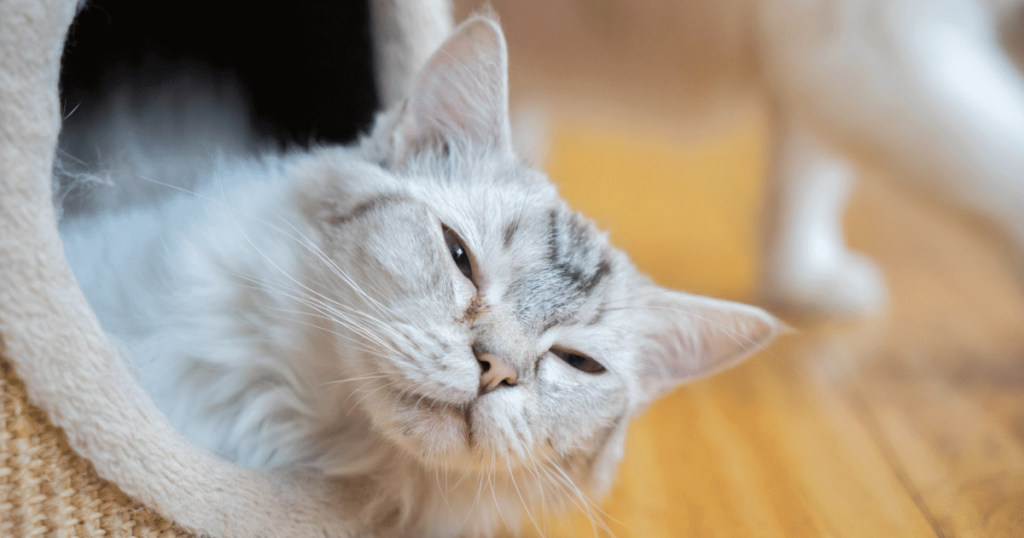 A cattery (also known as a cat boarding facility) is a place where you take your furry friend to stay whilst you are away. Usually, these catteries will be separate rooms or enclosures for cats and often a communal area where they can get together with their new friends. We'd always recommend that you check out any boarding facility before booking in your cat to ensure you are comfortable that they are staying somewhere safe, and secure. You should also ask if other pets are being boarded at the same time so you know how much attention your cat may receive from them, or indeed if there are any potential issues with other cats.
Food and water bowls, litter trays, toys, scratching posts are some of the items that catteries offer. Your cat can sleep on the bedding and blankets they provide. Some facilities will let you bring some treats with you.
Some catteries may offer larger pens for your cats to stay in, especially if you have multiple cats. Some will also have small hiding areas or nooks and crannies for cats to hide in – useful for those cats that don't want to be near other cats.
Other things to consider when visiting a cattery – the cleanliness of the pens and taking a look at the kitty litter. If you visit, we'd recommend asking them about some of the cats that are currently staying in the cattery to see how they talk about their likes and dislikes – this will give you a feel for the sort of care your cat may receive in a cattery.
What is a cat sitter/pet sitter?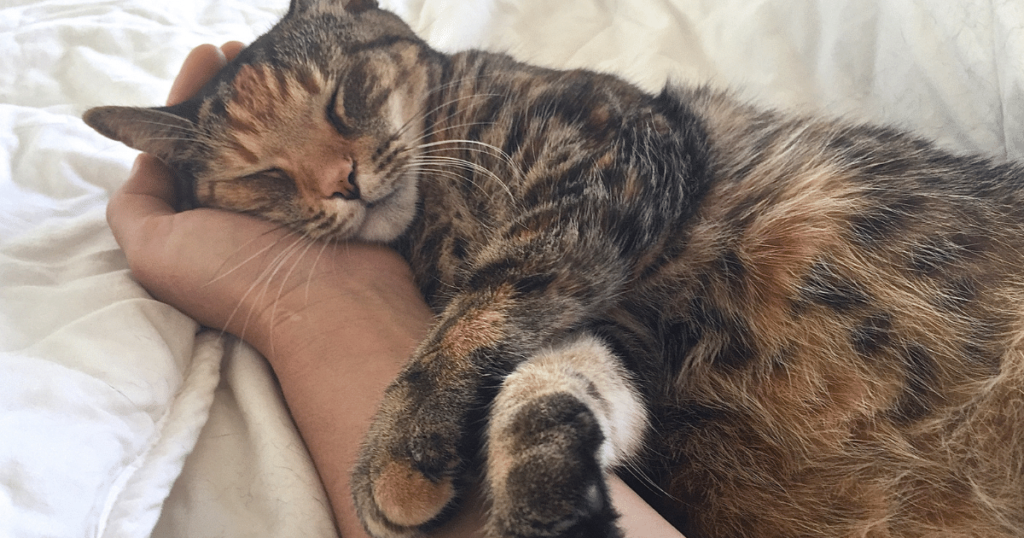 For most cats, this is likely the best solution. A cat sitter is someone that can be trusted to come to your house perhaps twice a day to feed and look after your cat – ensure they are safe and happy in their familiar surroundings at home. Keeping them in their territory, and keeping their litter tray clean is a great solution for when you are going away for a few days and don't want to upset the routine of your cat. You may not always be able to ask a neighbour, friend or family member to pop in to see your cats, and the cat sitter is a great cost-effective alternative.
You'd also get the benefit of having someone that you can call on at short notice, and even have someone stay at your home and ensure that jobs around the house are also done, to make sure that people are not aware that you are not in the house. If you'd like to know exactly what a cat sitter does, we'd recommend a read of the services a cat sitter can offer here.
The cat sitter is likely to offer a more personalised and one to one care solution for your cat versus a cattery.
Advantages of hiring a cat sitter
You'll be leaving your cat in a familiar environment which means you know they are more likely to be more relaxed. Comfortable facilities that they are familiar with are always going to win over unfamiliar surroundings.
Flexibility is key – you'll be able to pre-arrange with your cat sitter how often you want them to visit especially if you need to leave them alone at short notice.
Many cat sitters find that there is also a lot of comfort knowing that someone is popping in to see their cat whilst they are away on holiday, at regular intervals and keeping them and the house safe and secure. Cats should not be left alone for long periods as it can be unsafe, and it can make them stressed and unhappy. A fellow cat lover popping in to provide quality playtime and your cat's favourite games will likely be a winner.
A good cat sitter will keep you updated with regular daily updates which may include photos as well as confirmation that they've seen the cats on their visits. Staying in touch and keeping contact with one specific cat sitter is likely to be easier than with a cattery, and they'll let you know that they've kept to the list of instructions you have provided them, including feed instructions and whether the cat was indoors when they came to visit.
Cats that like to come and go through the cat flap – are less likely to be fussed about a cat sitter in their home than being asked to stay in a cattery and not have that freedom for a few weeks.
Your cat will not receive any stress in being transported to the cattery as they will not leave familiar surroundings.
Cats that are territorial or solitary will not have the stress of being around other animals they've never met before.
Some cat sitters may have other qualifications or perhaps be experienced as a vet nurse. They'll be able to provide excellent advice to you if required for specific circumstances.


Disadvantages of hiring a cat sitter

Finding a cat sitter who can give a lot of care to your cat may be difficult if they have many visits and drop-ins to do for other clients.
They will also not be licenced, so you'll need to spend some further time investigating and confirming they are who they said they are and doing checks. You may also find it difficult to find online reviews about them and how good a cat sitter they are.
Some cat sitters may not have experience in providing medication- that being said, this is something they can be taught in your absence but it's worth having that chat before you decided to choose a cat-sitter over a cattery.


Advantages of using a licensed cattery

As catteries are most likely regulated and licenced professional services – they are likely to be run by experienced carers who can provide some reviews and references, and they'll also probably be trained to deal with a range of different scenarios that might take place when a cat is under their care.
A cattery owner is likely to take this job as a full-time career and therefore invest in ensuring that the care provided keeps you coming back.
If your cat requires medication, the cattery owner will likely have some experience based on the number of cats they have had through their doors as to how best to handle the medication. Medical issues that your cat has will likely not be a problem for a boarding cattery.
If your cat is mischievous, or likely to get bored at home all day, a cattery may provide the right stimulation for them. Cattery staff should be notified of this to ensure that your cat gets the best out of staying in a cattery environment.


Disadvantages of using a cattery

Catteries are usually very busy and will be booked up often months in advance – for short notice requirements, a cattery is likely to be difficult ask unless you have booked the cattery in advance.
The price of a cattery for the above reasons is likely to be higher than a cat sitter – and have much stricter rules around pick up and drop off time.
Cats will be staying in unfamiliar surroundings – the change in sounds, smell and location may cause more stress for your favourite creatures.
If your cat is not familiar with being around other cats, they may also find this super stressful. Cats are often territorial and would prefer to be in familiar surroundings.
Cats that enjoy roaming and spending a lot of time outside free and exploring will likely find staying in a cattery is an uncomfortable experience and may start to show signs of stress and behavioural issues if they can't leave.
You'll need to show vaccination certificates and worm/flea treatment evidence otherwise they may not allow you to book in your cat for a stay.
If you are concerned about your cat catching Cat flu from other cats, the cattery may be a place where there is a higher chance of this happening.
Pricing – cattery versus a cat sitter
Catteries will often be booked many months in advance due to the nature of the limited capacity they can offer – some catteries will start at £12 per night but increase to closer to £25 to £30 per night if they are more luxurious 'cat hotel' type experiences. Other costs may be added too, and if you've got more than one cat, then the price increase will also likely be significant.
Cat sitters' prices will range from £7 to £15 for a visit – you can choose how many visits per day, with the incremental price likely to be lower for each visit. Overnight stays will be between £20 and £40 per night; prices are unlikely to drastically increase for every cat in the house which will also be a cost-saving versus the catteries' pricing structure. All things to consider when deciding between a cat sitter or cattery!
We hope this is useful – catteries and cat sitters are the only option when it comes to having someone to look after your cat when you go away. Leaving them alone even if for a day or two is not an option for cat owners so depending on the timeframe you have to make the decisions, and the type of cat you have – a cat sitter may be a better alternative to catteries. You'll be able to check out Tailster to see which cat sitters are available near you, the perfect cat carer may be available right now for you!