Now that summer's in full swing, all we want to do is be outdoors and make the most of the glorious weather (while it lasts…). What could be better than a summer road trip? you ask – a summer road trip with your dog, of course!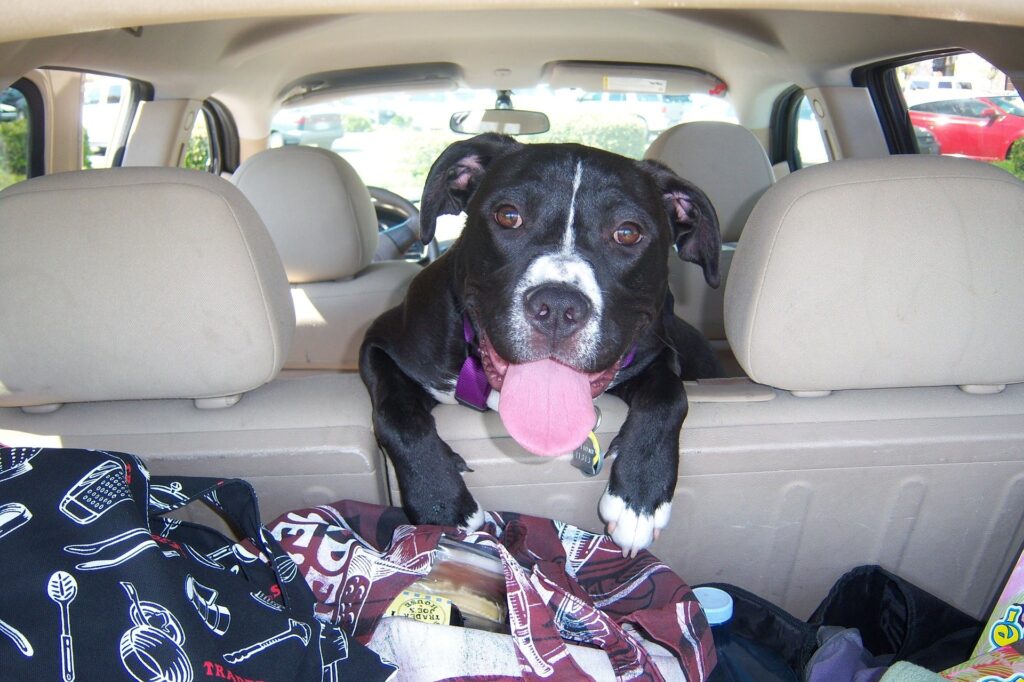 If you're headed out for the day, what could be better than bringing your dog along for the ride? It gets them out of the house, it's good exercise, and it means you're free to enjoy the day without worrying about what your dog's doing back at home.
We love summer days out with our pets, and you can be sure that your dog will love them too. However, there's a checklist of essentials that you have to get right to ensure both you and your pooch have the best possible day out. So, here's everything you need to know…
The Basics
Whether you're out for an hour or a day, you're always going to need the basics for your dog. But, if you're not diligent, you can be sure that you'll forget something, and you'll be frantically searching for a shop to pick up what you left behind. Here's the basics:
Food – treats for throughout the day, as well as a main meal if you're out for a while
Drink – a water bowl is essential (the pop up ones are the best for traveling), and we recommend a bottle of water in case there's none available elsewhere
Lead – remember to take your dog's harness, lead and collar (make sure tags are updated with your name and contact details)
Poo Bags – need we say more…
Your Dog's Specifics
Every dog is different, so make sure you have all of your dog's medications that they'll need throughout the day. You don't want to be cutting your trip short because you forgot these. You'll also need any favourite toys/blankets etc. – they'll make travelling easier for your dog.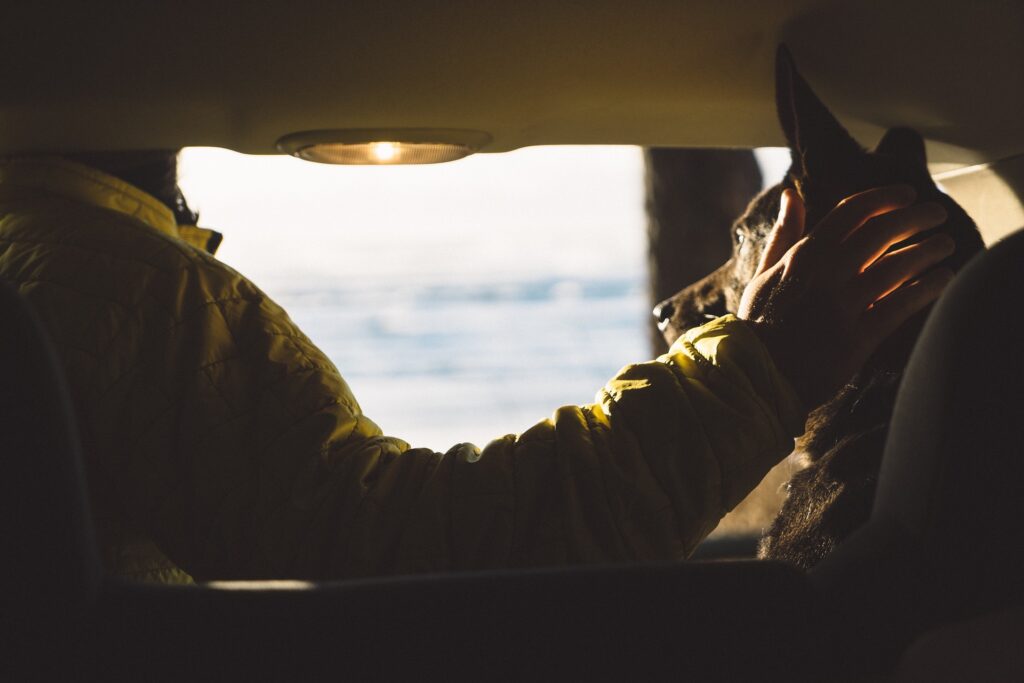 Car Journeys With Your Dog
Whether your dog is used to car journeys or not, there are a few things you should consider to make them comfortable during the journey. Remember, us humans know what we need – if we're hot, we open the window… but your dog relies on you to do that for them. Here are a few things to consider:
Company – if you're going for a long ride, consider having someone sat in the back seat to keep your dog company. This means that they'll likely be more relaxed, and is the safer option for the driver as they won't be being distracted by what's going on behind them.
Temperature – if you're hot, your dog will be too. Make sure that you always have the air con turned up/windows open when possible.
Bathroom – we all need a bathroom break on a long journey, so don't let your dog get caught short. Stop every couple of hours so they can relieve themselves (else your back seats will soon be ruined).
Air and Water – while you're out for a bathroom break, take the chance to give your dog some exercise and a bowl of water. It'll keep them going for the next few hours.
As a final point, make sure that you check where you're going is dog friendly. We've made that mistake too many times, and rejection doesn't feel good (especially after hours on the road)!