With all the changes post Brexit, one of the biggest questions and areas of uncertainty we've been seeing here at Tailster is what exactly Brexit means for travel, and what will happen to pet passports after Brexit?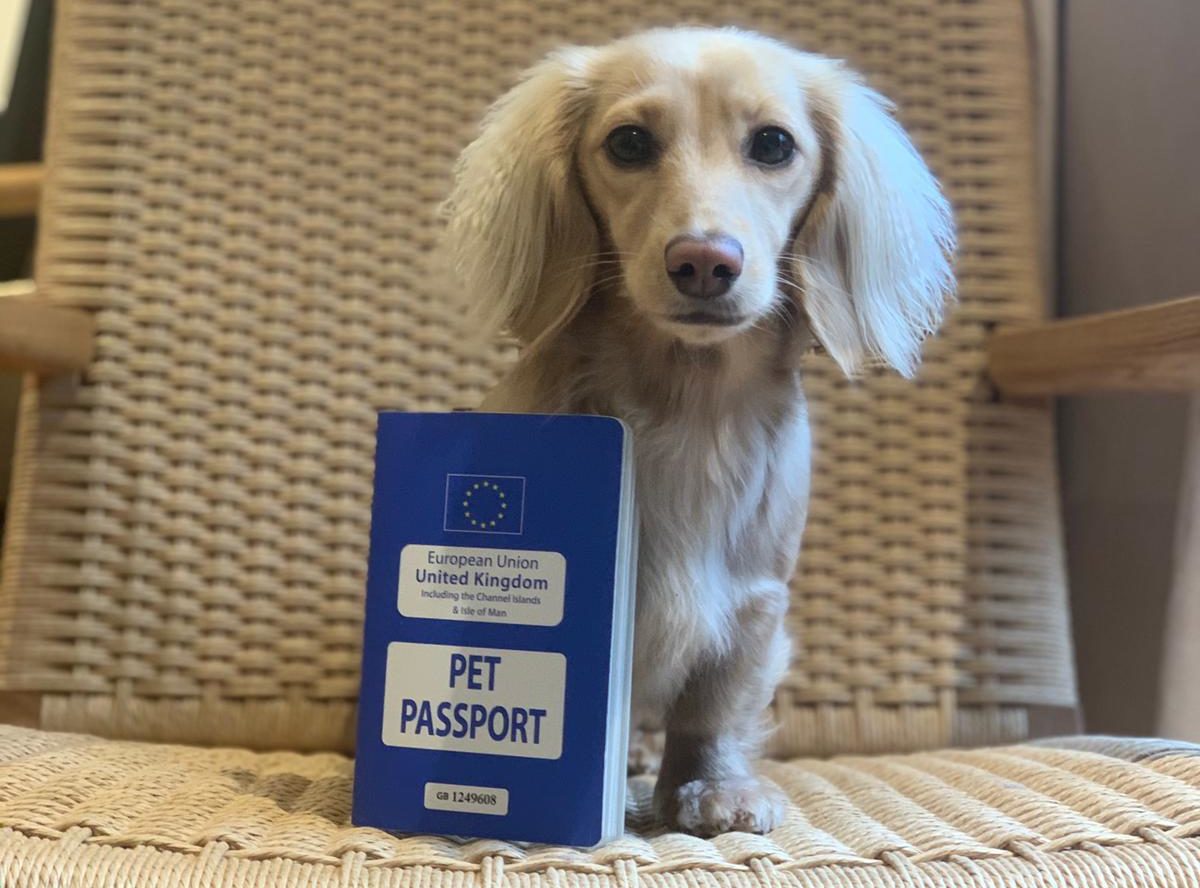 Pet passports after Brexit: Will I still be able to travel with my pet?
In short, yes. The good news is you will still be able to take your rather cultured pet from the UK to the EU, but there will be a new process in place.
According to the new EU-UK deal, it's been decided that the UK will be given "part two listed" status, which allows pet owners to take their pets across EU borders so long as they have an animal health certificate (AHC), which will confirm that your four-legged friend is microchipped and has had its rabies vaccination.
The biggest difference to the now outdated pet passport is that you will need a new certificate every time you travel with your furry companion. You'll also need to make sure you get your AHC no more than 10 days before you travel.
Once you've entered the EU, your certificate is valid for four months for onward travel from issue. You can get your certificate from your vet.
How do I get an Animal Health Certificate (AHC)?
Simply give your vet a call to make sure they can issue AHCs for pets, then all you have to do is take your pet to the vet no more than 10 days before travel to get their certificate. The AHC must be signed by an official vet in order to be valid for travel.
Make sure you take the following along with you to save any delays:
Proof of your pet's microchipping date
Proof of  your pet's vaccination history
If you want to find out more you can head to the UK Government website here.
What about pets coming to the UK?
If you're a UK citizen living in the EU, the UK Government has said that the UK border will still accept current UK pet passports after Brexit – as long as the rabies vaccine is up to date.
If you live in the EU and have a pet passport issued by an EU member state, you will be able to use it to bring your pet to the UK after 2020. You will also be able to return to the EU with the EU-issued pet passport.
If you are using a UK-issued pet passport to come back into the UK, the government's website says you should speak to your vet who will help you to ensure you are compliant with EU rules. Find out more here. You will, of course, need to follow new EU rules and get yourself an AHC if you wish to go back to the EU again after returning to the UK with your pet.
Remember, your pet will still need to have the tapeworm treatment between 1 and 5 days before entering the UK so you'll need to find a vet to get that sorted before you make your way home! This is because the tapeworm is a lot more common in the EU, and the UK doesn't want any travelling pets bringing this back with them.
Do these rules apply to UK travel to Northern Ireland?
Yes, they will. You'll need an AHC for each visit from England, Scotland and Wales to Northern Ireland from 2021. Essentially, you should treat any travel to Northern Ireland in the same way as EU travel.
And that's it! All is not lost for our travelling pets.

Going away without your four-legged friend and want to avoid the faff with pet passports after Brexit? Book one of our trusted, vetted pet sitters and get live photos updates, GPS tracked walks and full insurance cover for full peace of mind while you're away. Get a quote here.