The decision to get a new puppy is a tough one, and something that none of us take lightly. If you work full time especially, it can cause a real dilemma as to whether or not it's fair to leave the dog alone for so long.
Well, you don't want them to get bored, do you?
If you are worried about what your dog may be doing while they're home alone, here are some ideas to keep them busy while you're gone: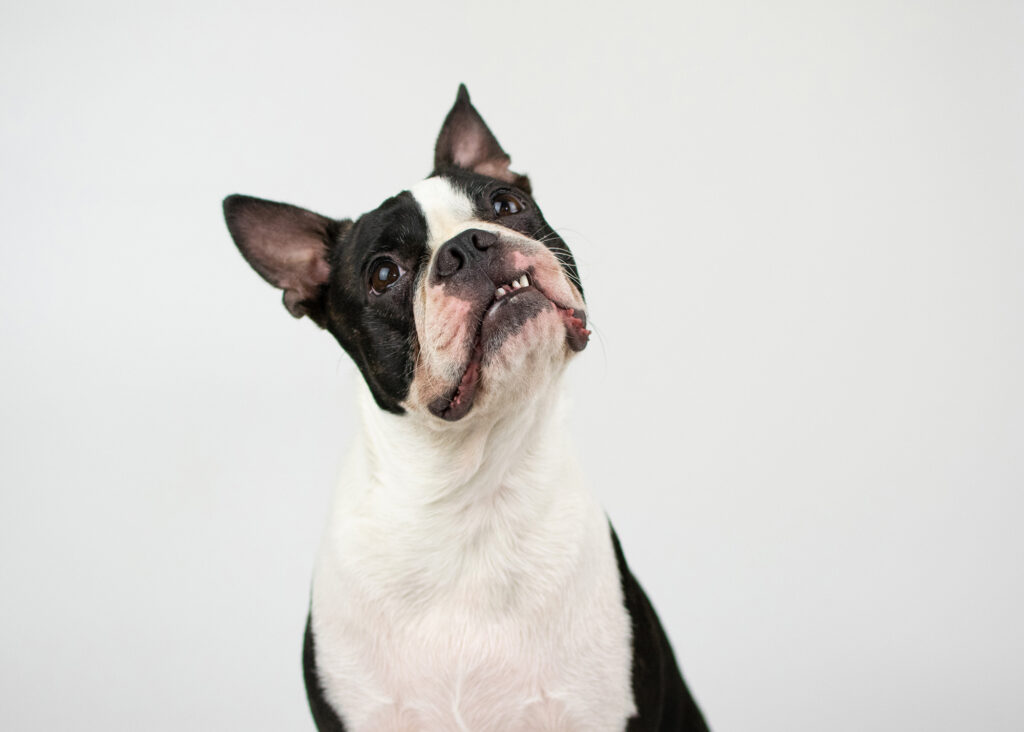 Introduce New Toys
Every dog has their favourite toy, and usually that's enough to keep them occupied.
Much like humans, some dogs become tired of the same old toy, having no interest in playing with it whatsoever. Well, can you blame them – how many of last Christmas' gifts do you still use?
Instead of waiting for your dog to lose interest in their one toy, why not start introducing different distractions on a regular basis? Try adding a new ball or play thing every couple of months to keep them on their toes.
If they don't take to them straight away, don't remove them – they're likely to come round to the idea eventually!
Play Background Noise
If they're left alone all day, every day, you run the risk of your dog suffering from loneliness.
Research has shown that dogs can suffer from depression, and loneliness is often a major contributor to mental health problems. So, although you may not be able to be there all the time, it's a good idea to try and maintain usual noise levels around the home.
Many dog owners play music for their pooches while they're out of the house, whilst others leave the TV on if they're away for shorter periods of time.
This isn't for everyone, but if your dog does suffer from anxiety, it might be a simple way to put them at ease…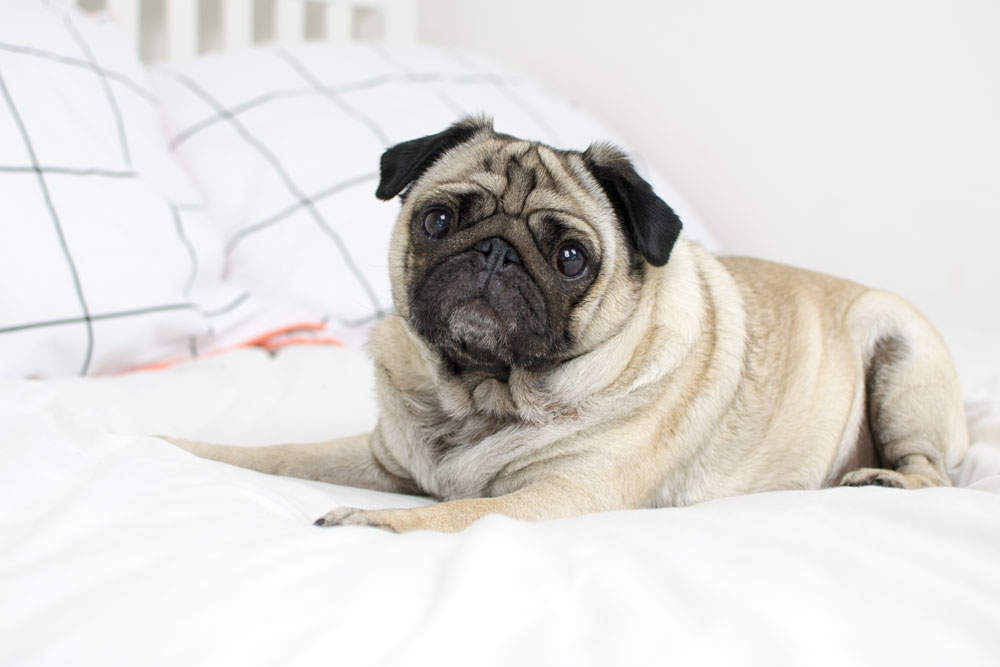 Set Them Challenges
Whereas some dogs suffer mentally from being left alone, others simply become bored and need the physical stimulation. So, why not set them challenges?
We're not talking Crystal Maze level, but there are simple things that you can set out for your dog to keep them occupied. Why not:
Hide small treats around the house for them to find
Give them a stuffed bone
Put some peanut butter in a hollow toy for them to lick at
This obviously depends on how often you're out of the house – if it's everyday, you probably won't want to be feeding them so much. However, for the occasional day trip, these work a treat! (see what we did there…)
Get Them A Brother Or Sister
There's only one thing better than getting a dog… getting two dogs!
Of course, this is a major decision, and one that we don't recommend taking lightly at all. However, if you are going to be leaving your dog home alone regularly, you might want to consider getting your furry friend a furry friend of their own!
The best way of doing this is to get two dogs from the get-go, but if you are thinking of introducing a new dog to the home, here's our guide to making the smoothest transition.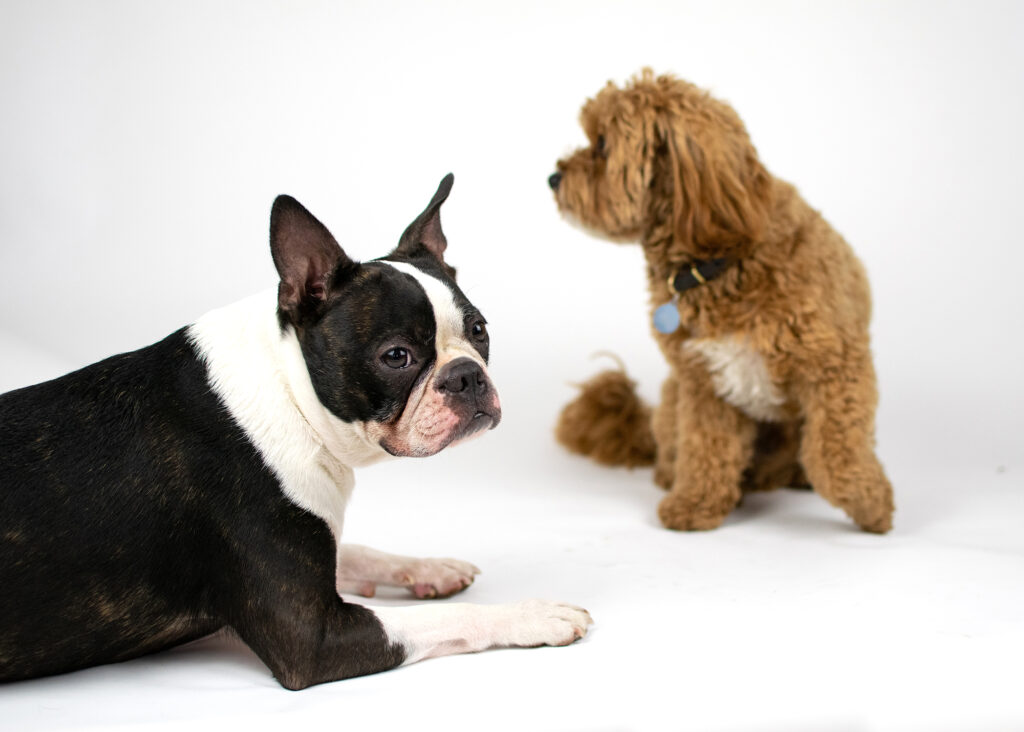 Can Tailster Help?
If you are particularly worried about leaving your dog home alone, doggy daycare may be an option – and maybe we can help!
Here at Tailster, we have thousands of vetted dog sitters across the UK, available to tend to your pet care needs as and when you require. Whether it's regular or one-off, we have a local carer who can help you out!
Click here to sign up to our site as an owner. If you have any questions about our service, check out our FAQs here.
Summer holiday booked but still looking for pet care? Perhaps Tailster can help! We've a range of fully vetted carers across the UK, available to tend to your pet care needs as and when you require. For more information on our full service, click here.