When choosing a cat sitter, a meet and greet will be a great way of helping you make a final decision. But what questions should you ask? We are here to help you out! Here are some questions you should probably ask from your potential carer.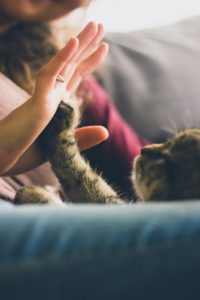 Do you have any prior experience?
If previous experience and reviews/references are important factors for you maybe you should ask how much previous experience as a cat sitter they have. As well as asking about the experience you can also ask whether they have a criminal record check (CRB/DBS), reviews from previous clients or references from employers, clients, etc. If they don't have any of these then you're within your right to request that they have them before you make your decision. After every booking your carer has had through Tailster, the client will have been asked to leave them a review so most of the time there will be a couple of reviews there for you to look at and consider.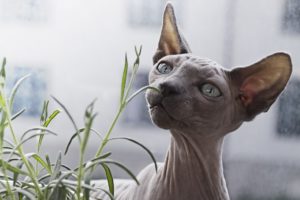 Do you have pet insurance?
Although a lot of our carers have their own pet care insurance, every booking made through Tailster is covered by our own insurance company so that's one less thing to worry about. This covers you both for things like loss of keys and emergency vet care amongst other things. Here is a little bit of information about our insurance and how to go about getting anything sorted if there's been an emergency.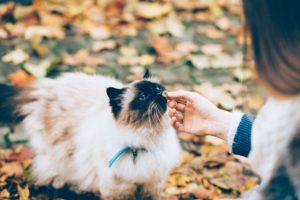 Will you love my cat as much as I do?
Leaving your pet with a stranger is often quite a daunting task. It's good to know that you've found someone who will treat and love your cat as if they were their own. You will find it easier leaving them if you know that they're well cared for by a loving sitter. Tailster also goes that little bit further for your peace of mind. Not only will we help you to find a loving pet carer, but we also vet all our applicants so that you know you're getting the best of the best.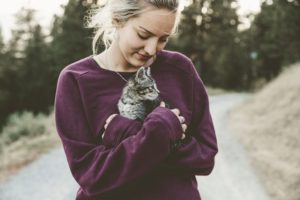 How often will you be able to pop in and check on the cat?
When you're making your decision you want to be sure that you and the carer are both on the same page. Make sure you tell them exactly what it is you're looking for and make sure that they are the right person to provide the care. Agree on how many times you want them to pop over during the day and whether you require them to stay overnight. Adding all this info into your initial advert will also help as the carer will know straight away what it is you're looking for in them.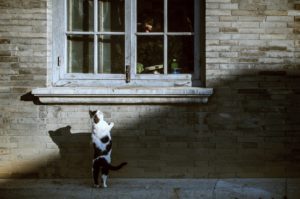 If this initial booking goes well, could you become a regular cat sitter?
Once you've found the purrrfect companion for your cat it would be great to know they are your first point of call whenever you need pet care. That way your feline friend won't have to go through meeting a new person every time you go away. At Tailster we can help with this by letting you make flexible bookings. This means that once you've found your perfect cat sitter and booked in with them once, you don't need to keep booking in every time you need them. Just agree with the carer that care will be taking place and we will know to take payment as and when the carer fills out their service records.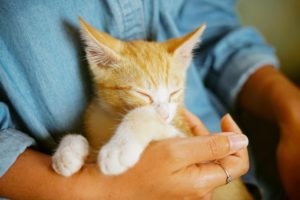 If you need any help finding the perfect carer for your pet, make a request below. It's free and it only takes 30 seconds – let's see who we can find for you.