At Tailster we have industry-leading insurance that covers emergency vet care, public liability, and loss of keys on any booking that has been booked through the site, prior to the care starting.
This means that if you're providing pet care solely through Tailster,  you're covered if anything should happen to a pet in your care.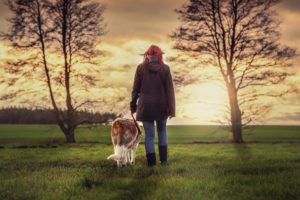 Insurance Outside of Tailster
This is all great for Tailster bookings but what if you're setting up as your own business and want to find work outside of Tailster too? How would insurance cover you then? And why is it so important to have your own insurance?
When you're responsible for other people's pets, you're being trusted with something very important to them – a family member! With this in mind, owners will be looking for a walker who has insurance so that they can be sure their pup is safe and sound with you.
What Does Insurance Cover
You'd have to do your research to find the perfect insurer and plan for you. You need to know what is important to you and owners when covering people's pets and what you don't really need – for example, you may not need an insurer that covers your home contents because your own home insurance might already cover that.
All insurance companies will cover different situations but the majority will cover your public liability, emergency vet care, pet transport, loss of keys, and equipment cover.
As well as this, they often allow for a family extension so if you employ a family member you may not need to take out insurance as an employer.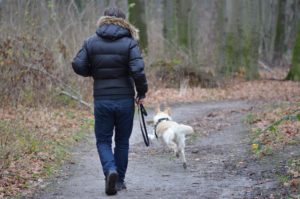 Steps
Having your own insurance when starting out as a dog walker is important and shouldn't be chosen in a rush.
Do your research.
Shop around for the best deal.
Know your customers and the market – have a look at what other dog walkers cover.
Find the best for your budget and don't just choose one based on it looking like a great deal.
At Tailster we always recommend having your own pet care insurance for anything created outside of the site. But don't forget… booking through us gives you, the carer, peace of mind as well as the owner. Our insurance is fully inclusive at no extra cost to the owners and 100% included for you. As a result, the easiest thing to do is make sure all your bookings are made through the site, reducing the requirement to have insurance elsewhere. You will also benefit from all the new reviews from clients and tracked miles helping you show off your pet care abilities.
Summary
If you want any more information, head to our help page.
If you need any help finding the perfect carer for your pet, make a request below. It's free and it only takes 30 seconds – let's see who we can find for you.