Taking your dog to the park is a great way to keep your dog happy and stimulated.
Richmond Park is the perfect place to take your dog for a run in London.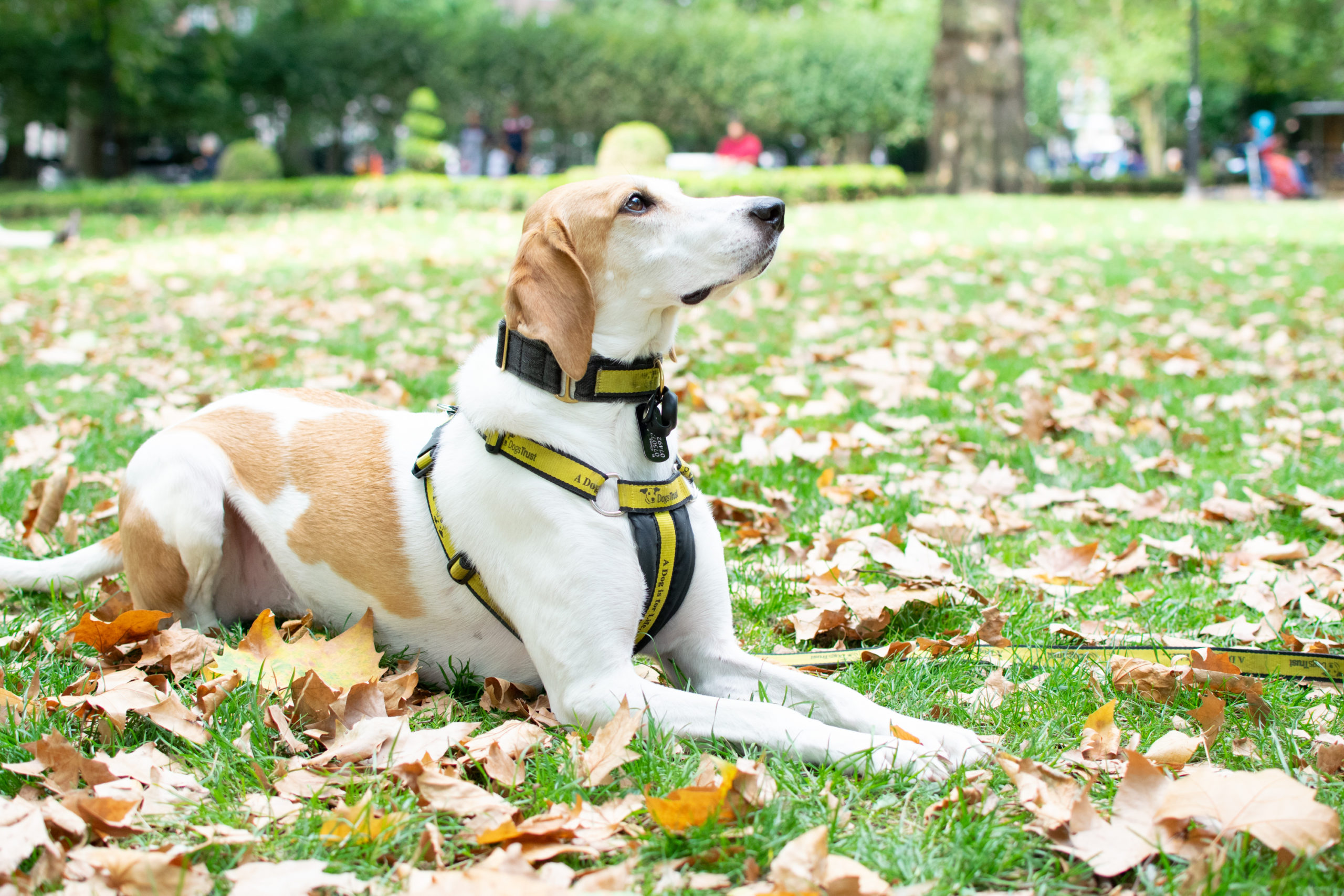 You may be surprised to learn that if you look past the hustle and bustle of London?s streets, you will find plenty of dog friendly eateries and cafes. There are a huge number of parks providing the perfect place to let your pet stretch their legs.
According to Greenspace Information for Greater London CIC, 2015, London is 47% green space, that?s an enormous amount of sniffing space for your inquisitive pets to explore.
We've been trying to find the best dog walking spots in London to take your best friend and this time, we're writing about Richmond Park.
We love Richmond Park as a perfect dog walking spot to stretch both your and your pup's legs and to get some 'fresh air'.
Richmond Park is the perfect place to let your dog explore and you'll never be short of other dogs for your pup to play with. Endless fun for your canine friend! You're guaranteed a good view of all the scenery Richmond Park has to offer before you return to London's greyer palette!
Why Richmond Park?
Richmond Park is the biggest park in London with over 2,500 acres to explore. It's been home to roaming deer since 1637! Dogs are allowed off the lead but make sure your recall training is at it's strongest in case of an encounter with deer…
Whilst you're there you should give the Isabella Plantation a visit. The plantation is an ornamental garden, designed to be full of exotic plants all year round. Dogs must be kept on the lead here. There are plenty of cafes you can stop off at for a coffee and a water bowl for your dog including the Roehampton Cafe and the Pembroke Lodge kiosk (right next to the free parking… and Pembroke Lodge itself!)
Need a hand?
As the largest and most trusted dog walking business in the UK, we've helped over 160,000 dog owners find pet care including dog walkers. If you don't have the time to walk your dog, then we're here to help and we can even make sure your dog gets walked in and around Richmond Park. With industry leading insurance cover, tracked GPS dog walks and easy online payments, we've walked thousands of dog walks every week. If you're looking for dog walkers near Richmond Park, Tailster can help.
Find a dog walker near Richmond Park

London has plenty of hidden gems waiting to be discovered and no matter where you are you're never far from a green space, so grab your pet lead and poo bags and find the perfect park for you.
Work, family and social commitments mean that there often aren't enough hours in the day take our dogs to all the parks London has to offer! Click here to find out how Tailster can put you in contact with hundreds of pet carers in your local area, meaning that you can rest in the knowledge that your pets are being well looked after.