It's always a concern when your pet is not acting like their usual selves. This article will explore the possible reasons for this and what you can do to help them feel better.
If it feels like your Border Collie is anxious or depressed, you may want to consult a vet. Many medical conditions can cause anxiety symptoms, so it's important to rule these out before assuming anything else. It may be something as simple as an ear infection or dental disease, which would need treatment with antibiotics or surgery.
The vet will also want to make sure there aren't any other issues such as thyroid problems, metabolic disorders, bladder infections that could be causing these symptoms too.
If your Border Collie is diagnosed as physically healthy, then the next step is to explore personality changes that may be causing them to feel anxious or depressed.
What is Border Collie anxiety, and how does it manifest itself in them?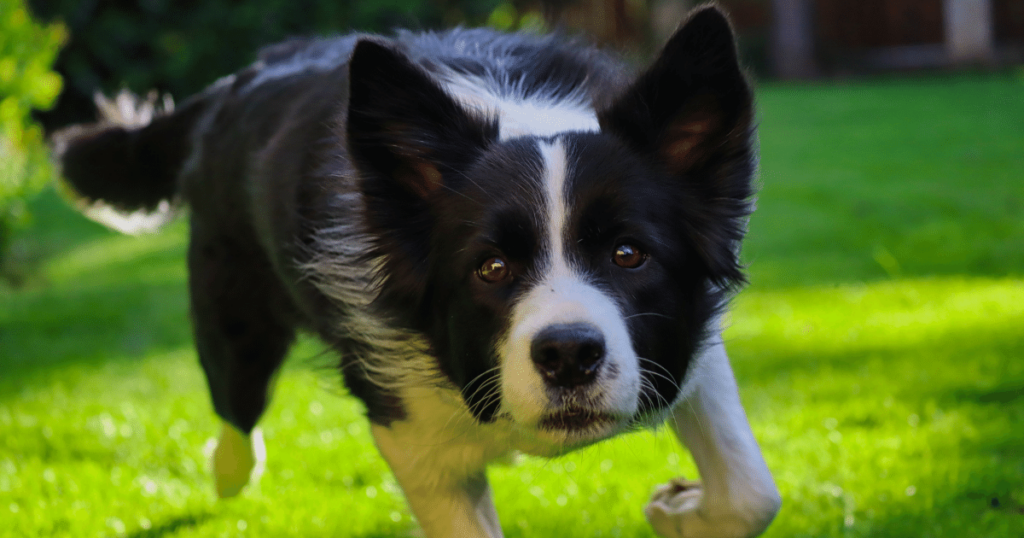 Several things can cause anxiety. Common causes in Border Collies include boredom, stress, loneliness and depression. Border Collie anxiety manifests itself in several ways. These include:
Destructive behavior such as chewing or digging, especially when left alone. Because Border Collies have a high work ethic, they may spend time finding activities that will keep them occupied. If they don't know what else to do, this can lead them to boredom which can cause anxiety.
They may even flee the house or even run away. These actions are usually caused by an excessive reaction to stressors in their environment. It's believed that certain breeds are genetically predisposed to be more reactive than others. If your Border Collie is more of a "free spirit", it will find change very distressing.
Being destructive or hyperactive when you first get home. This hyperactivity can relate to pent-up anxiety and excitement from not seeing their owner all day. They may also be frustrated at the thought of being left alone for so long.
Excessive drooling, shaking, panting and pacing. These are all symptoms of a high level of anxiety, often due to being overstimulated from their environment or from not having enough to occupy them.
Barking excessively when left alone. Sometimes Border Collies bark simply because they hear something that startles them. Other times it's a symptom of excessive frustration and anxiety.
Excessive licking or chewing of themselves, leading to hair loss. – This can be the result of stress or boredom. It's essential that if your Border Collie suddenly starts licking/chewing themself excessively, you rule out any possible medical reasons for it first, such as allergies, skin infections etc., before thinking that it's a behavioral problem.
Staring into space or at walls. This can be caused by excessive stress and anxiety and suffering from some kind of sensory overload.
Why do Border Collies get anxious?
As with most behavioral issues, it's impossible to precisely understand why Border Collies get anxious, as each dog has their unique personality and reasons for behaving the way they do. That being said, certain things can decrease a Border Collie's risk of becoming anxious:
Having a companion is crucial to preventing anxiety from developing. Being around them will mean that they will feel less anxious. If its not you, it may be another dog.
If that isn't an option, then it's essential to give your Border Collie plenty of attention and daily exercise to keep them occupied throughout the day and relieve stress and anxiety.
How to help your Border Collie cope with anxiety
There are several things that you can do to help your Border Collie cope with anxiety. These include:
Having a daily routine. Doing the same thing at the same time every day will keep them on track and they'll know what to expect when they wake up in the morning, when it's mealtime or when it's time for their walk.
Keeping their environment as consistent as possible. This is especially important for Border Collies with OCD tendencies. By keeping everything where it's supposed to be, they will have less stress of things being out of place or unfamiliar scents or sights catching them off guard. This is vitally important when you are looking to keep border collies calm.
Creating a safe space. A blanket or pillow that smells like the people that they live with will give them comfort and security. By associating it with these things, they can use it as a way to deal with anxiety.
Keeping your dog active. Even if you don't have time to take them out for exercise or walks during the day, playing games indoors or giving your Border Collie some form of mental stimulation is critical. A kong toy will keep them occupied and reduce the risk of boredom setting in.
Signs of a Border Collie in distress
If your Border Collie is highly anxious, it can be tough for them to control their emotions. As a brilliant dog breed, they may look like they're coping on the outside, but you'll soon notice that something isn't quite right with their behavior.
Being restless or pacing up and down. When a dog feels uneasy or nervous, they often need constant movement to deal with the stress.
Avoiding eye contact or social interactions. When a Border Collie is feeling anxious, they may feel uncomfortable about seeing people or other dogs. It might not be that they don't like you or your dog but more to do with trying to keep themselves calm.
Barking constantly despite having no reason to do so. This can signify that your Border Collie feels frustrated or anxious and needs some kind of outlet to express themselves. There may also be an element of separation anxiety, and owners of border collie dogs will know where this might be the case.
How to stop anxiety in your Border Collie from getting worse
Border Collie dogs that frequently get stressed or anxious can recover and learn to cope with it better, but there are some things that you can do to prevent it from getting worse.
Give them something to focus on. This could be a favorite toy, food bowl or chew toy. By keeping your dog's mind occupied, they won't have time to think about their negative emotions. As historically, they were working dogs, you may need to do something about any excess energy they have (especially as they are possibly an anxious border collie) – even a dog walk can do the trick.
Keep yourself calm too. Border Collies will see how you behave and copy your behavior, so if you're anxious or uneasy about something, then they'll pick up on it. If you can stay positive and confident at all times, it will help them feel better too.
Give them some space when they need it. All border collie dogs need time to themselves, so if your Border Collie wants some alone time, then let them have it. It doesn't mean that anything is wrong with them or that they don't want to be with you.
What are the long-term effects of untreated Border Collie anxiety on my pet's health and happiness?
Border Collies are already known for being a dog breed of overly-sensitive dogs that can feel anxious or apprehensive when they're in new places, around unfamiliar people or with strange dogs. Sometimes, this means you have quite the nervous border collie! Although this is not a problem, it is one of the most commonly reported behaviors when dealing with Border Collie pet owners. The main concern here is when the anxiety becomes so overwhelming that it affects your dog's ability to function in their daily life. They can't sleep at night, they won't go for walks or play with toys, and your collie may even stop eating because of how much distress they're feeling inside.
However, if you can discover what is causing this anxiety or where it stems from, you have a better chance of dealing with it. In some cases, there may be nothing wrong at all, and the world around them just easily stresses your border collie puppy, but if this isn't the case, then it might be that they're having problems with their owner or other people in their lives. It could be something simple like leaving them alone for long periods, but it could also be because your dog doesn't feel the bond between you. Border Collies thrive off of being part of a pack, and if they don't have this sense of belonging, their anxiety levels will soon go through the roof.
Conclusion
Border Collies are known for being intelligent dog breeds that can sometimes be overly sensitive dogs. They can feel anxious or apprehensive when they're in new places, around unfamiliar people, or with strange dogs. These anxieties often stem from something within the dog's environment, so it is vital to identify what might be causing your Border Collie anxiety before taking any action. If you think there may be nothing wrong at all and your dog is just easily stressed out by their surroundings, then try giving them some space when they want it, and providing mental stimulation such as a kong toy will keep them occupied while reducing boredom. If this isn't the case, it could be because of other problems that you may want to investigate with vets or behaviorists and gain further pet medical advice.