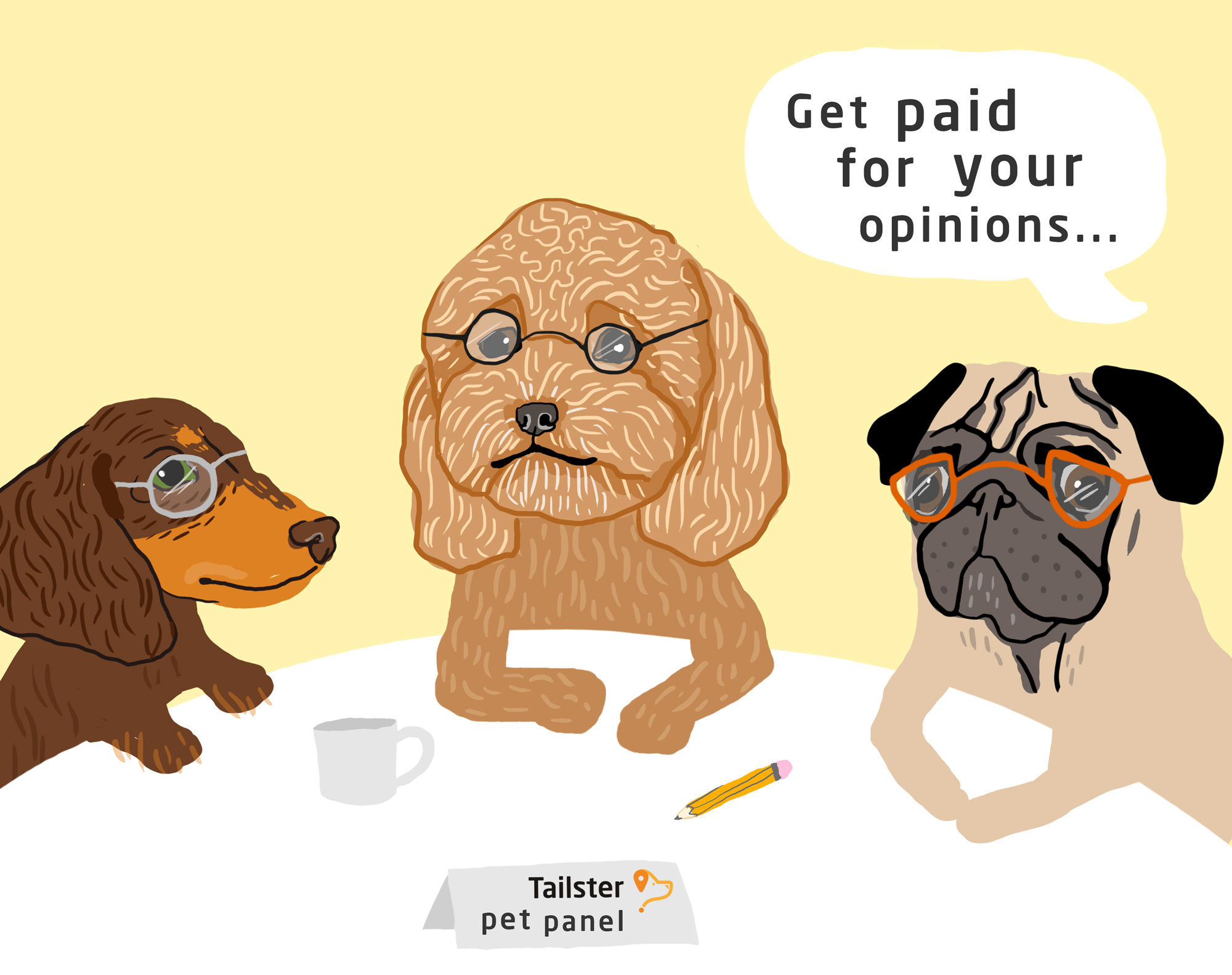 Do you want to be paid for your pet's opinion?
As a pet owner, you become quite well versed in what works and what doesn't for your pet. Some might even call you an expert! We are working with a increasing number of brands who want your opinion on their products and services so they can improve things for pet owners like you. This is why we created the Tailster Pet Panel.
Every pet is unique, so it's important to us to hear what works for yours… We want to hear your views on products and services so we can share them with other pet owners. Whether it's your favourite pet food, great pet insurance or their most loved toys… We want to know!
Sometimes you'll even be paid for this… And who wouldn't want to be compensated for trying out new products for your pets?!
Join the Tailster Pet Panel to be included in free dog food trials and early access to new products that you (and your pet) would be interested in trying out.
It's free, quick and easy to sign up to be on our panel! And since we are gradually inviting more Tailster users to take part, you'll want to move quickly before we begin limiting the numbers… Visit the link below and you will be sent to our sign up form where we'll ask you a few questions – to understand more about you and your pet so we can give you access to the right pet products and pet services.
Work, family and social commitments mean that there often aren't enough hours in the day to give our pets the attention that they deserve. Click here to find out how Tailster can put you in contact with hundreds of pet carers in your local area, meaning that you can rest in the knowledge that your pets are being well looked after.