We know your dog is important to you. From feeding, to playing, to taking your pooch for regular check ups, you should always treat your dog with love and care and as part of this it's important to look after your dog's feet.

Source:Rewardedbehaviourcontinues
This part of their body takes the brunt of exercise and everyday life and problems can be exacerbated if they are not treated quickly.
You should check your dog's paws and feet regularly and try to get a touch and feel where possible.  Here are some common paw issues and how to deal with them:
Nails:
A broken nail can be extremely painful for your canine friend. It can cause bleeding and you may notice some limping.
Bleeding can be stopped by applying continuous pressure to the site for 5 min or alternatively you could apply flour or a cauterising pencil. If the nail continues to bleed, wrap in gauze and consult a vet.  The vet can treat a hanging nail routinely; however in some cases there may be a need to sedate using either local or general anaesthetic.
Keeping them at a certain length can prevent injury to nails. Regular walks on concrete and tarmac will help to achieve this so get out there and get walking! If you can't do this regularly, tailster can help you find a local dog walker.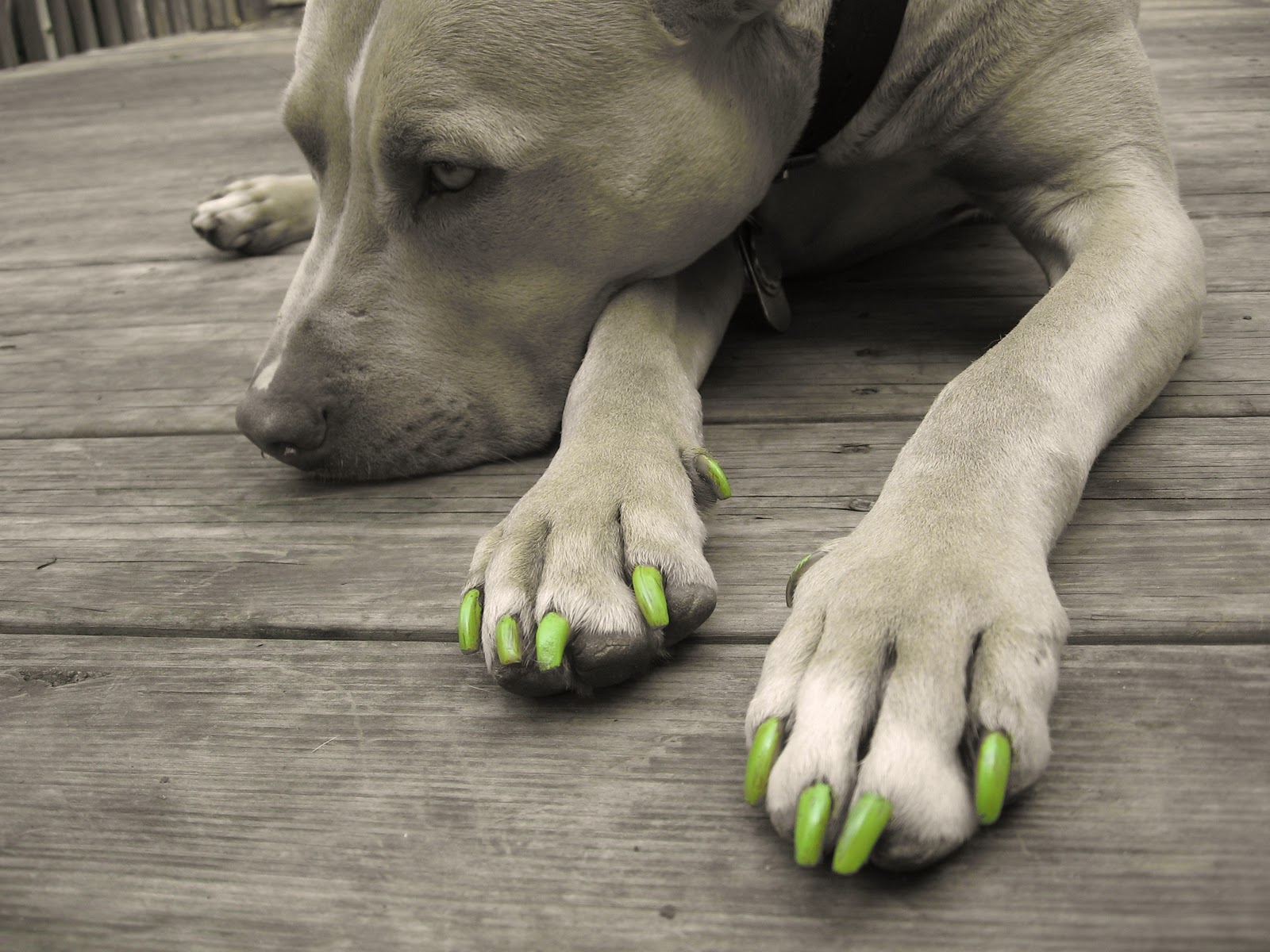 Paw injury:
If your dog has suffered a small abrasion, clean thoroughly using antiseptic solution and then apply iodine or other antiseptic ointment to the site. You will have to consult a vet if the cut is deep. They will clean and treat the cut and may decide to bandage. Pain relief may also be administered but what's important is to avoid infection so try and keep it as clean as possible to save further problems.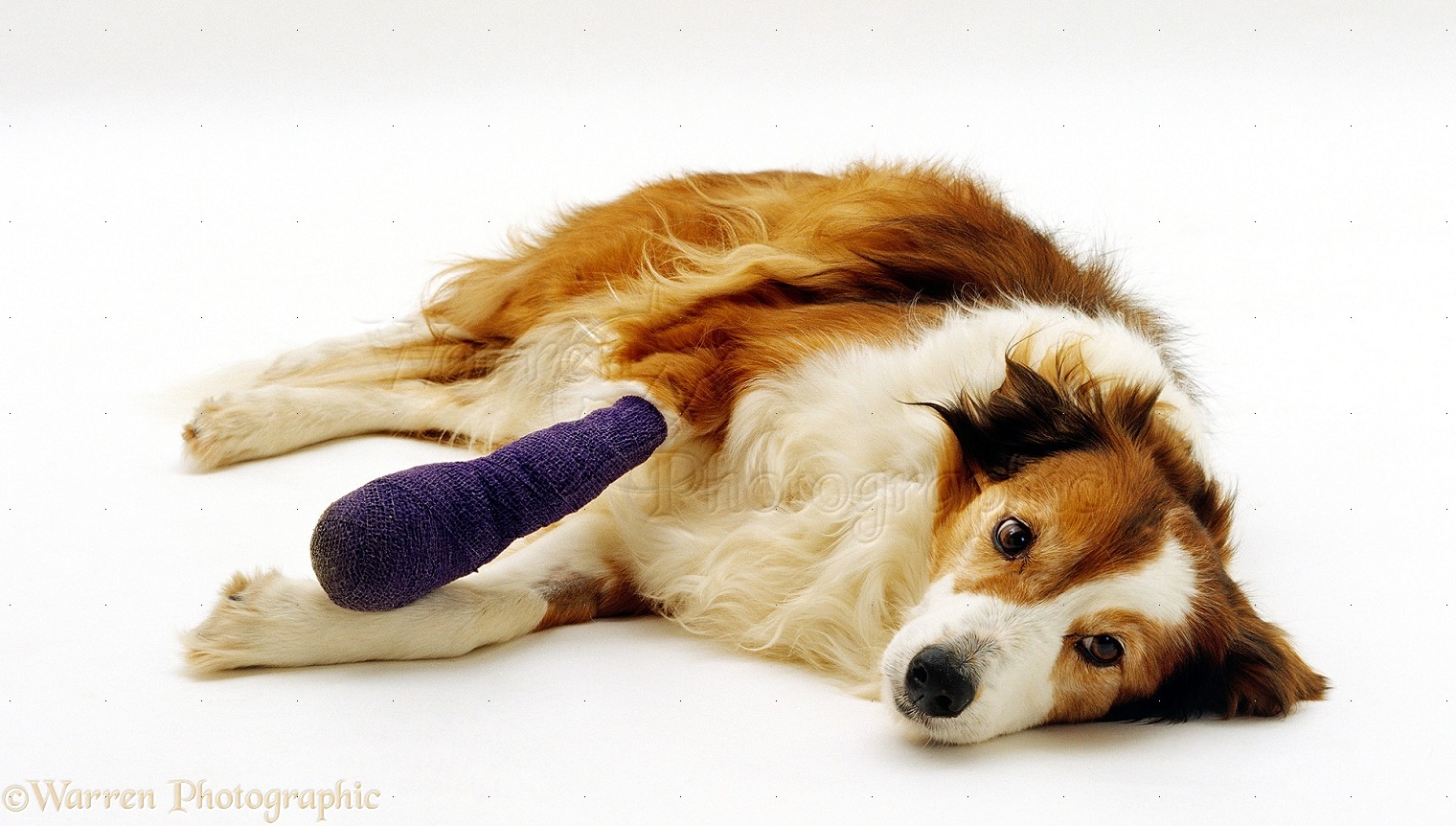 Grooming:
Dogs will easily get things lodged between their toes. If this area is not cleaned regularly (rinse with light soap and dry thoroughly) bacteria can fester and cause irritation and infection. Improve the blood circulation in your dogs with massage techniques. It may sound silly but this simple task can help to keep the paws supple and provide better protection against cold and hot climates. Walking on hard surfaces can wear your dogs' paw down. Provide some relief by applying non-toxic moisturiser on the pads of the paws.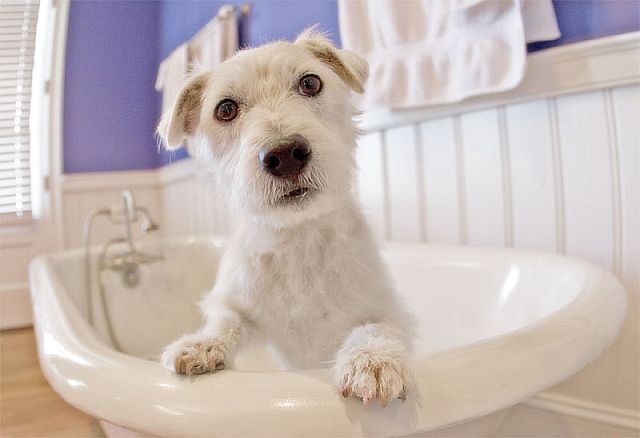 Hot weather:
Be mindful where your dog rests in hot weather. A hot surface can cause bleeding and leave your dog in a lot of pain. Symptoms of a burned pad include limping, blisters, redness and a change in the colour of the pad. Prevent burns by avoiding surfaces that you know will cause harm, and where there is no grass available lay a wet towel down for your dog to stand on. If burnt, try to stop your dog licking that area excessively, wash with a non-toxic cleanser and observe regularly. When possible have a vet examine the damage.  
Source : Countynewscenter.com
Looking after your dogs' feet regularly will ensure that those paws will be padding around your home for a long time to come!