Summer has officially hit the UK, and with temperatures continuing to rise we're all trying to find ways to keep ourselves and our pets cool. It's easier for us than it is them – if we're too hot, we fan ourselves; if we're feeling dehydrated, we get a cold drink; and if we want a cool treat, we get an ice cream…
However, experts are warning that no matter how hot it gets you should never feed ice cream to your dog.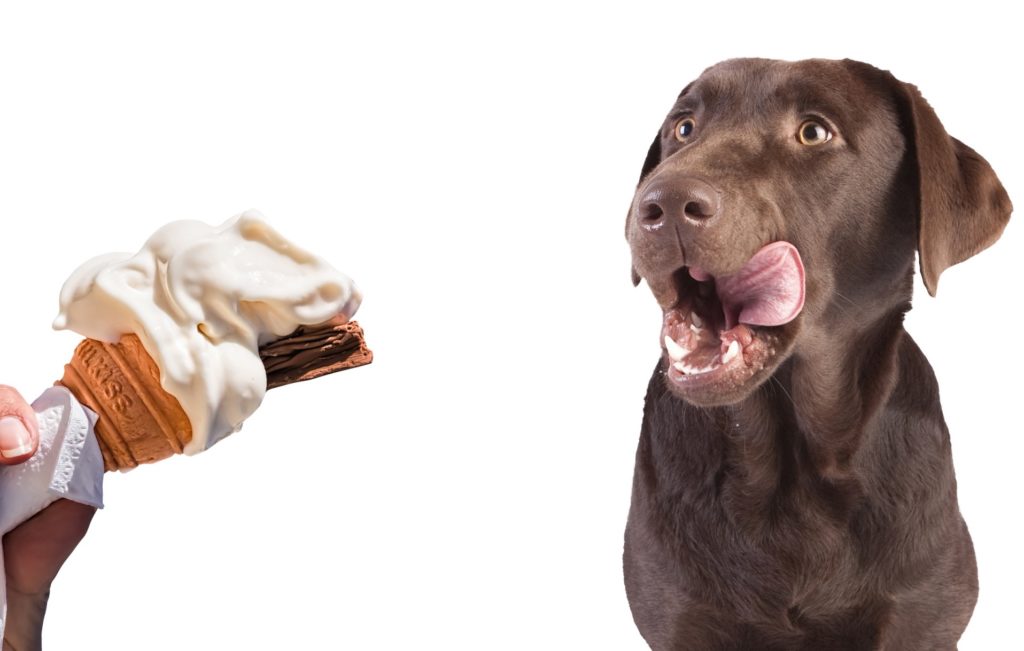 Dogs can't sweat like humans do, meaning it can be more difficult for them to cool down. As tempting as it may be to give them a little lick, however, experts are advising that the adverse effects that ice cream may have are not worth the risks.
Why Can't Dogs Eat Ice Cream
The problem comes down to lactose, which dogs can't process properly, meaning that you should never give them any kind of dairy products, including ice cream.
Eating ice cream or other similar dairy products can cause quite severe problems, including diarrhoea, as well as allergic reactions that cause their skin to itch.
Instead of ice cream, try freezing some of your dog's favourite food, or alternative freeze some of their favourite fruit and veg for a healthy, tasty treat.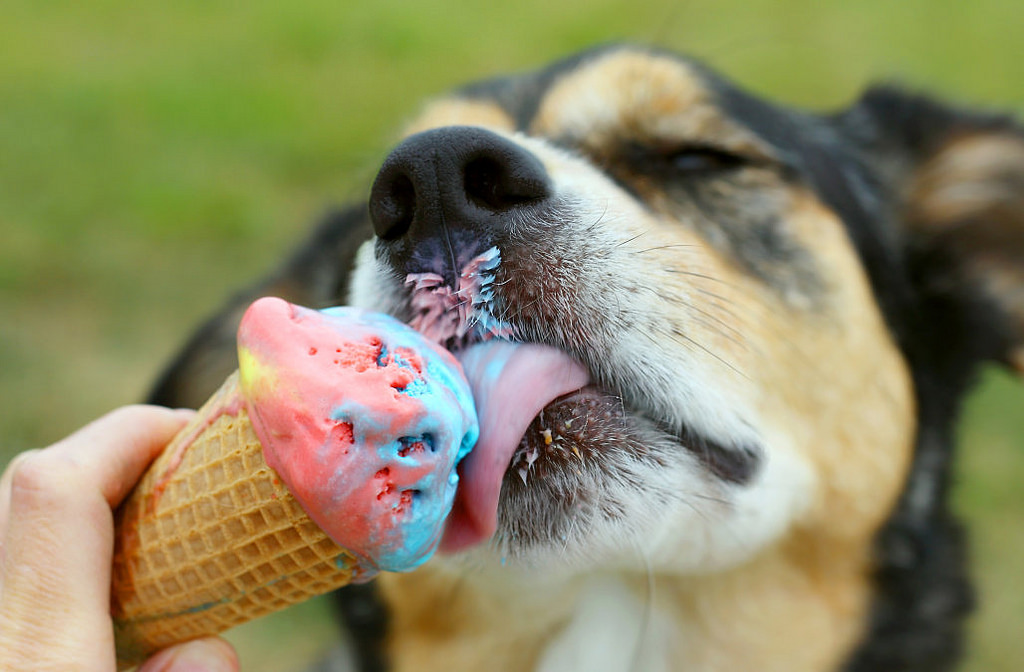 If your dog does get their paws on a bit of dairy, don't panic – it's likely that they won't be affected too badly if it's only a small amount. Keep an eye on them for the time shortly afterwards, and if they do show signs of discomfort then seek veterinary advice.
Here are some of the key summer barbecue hazards you should look out for:
As we say, dairy is a big no – watch out for buttered bread or corn, melted cheese and, of course, ice cream
As much as we love it, barbecued food can be very rich, which can easily upset your dog's stomach
Make sure that fruit stones are thrown away properly and not dropped on the floor – these can cause stomach upsets
Keep plates of leftovers off the floor, or else they'll be at them
Aside from food, barbecue utensils can be hazardous if made available to dogs, especially skewers and hot tongs
Summer holiday booked but still need to arrange pet care? Perhaps Tailster can help! We've a range of vetted carers across the UK, available to tend to your pet care needs as and when you require. For more information, click here.