The change in seasons affects us all in different ways, meaning that we have to make a number of adjustments to help us adapt and make the transition as smooth as possible.
From the changing weather to the differing hours of daylight each day, the seasons can affect us and our pets in a whole number of ways, and they rely on us to help them through it.
Our dogs love to walk whatever the weather, so we've put together a series of handy guides to help you and your dogs navigate through the changing seasons…
Here's Our Guide To Dog Walking In The Autumn
As the air cools, the days get shorter and the leaves begin to fall, Autumn quickly brings about a sense of excitement for cozy winter evenings and weekend-long movie marathons. For our dogs, it also makes a welcome change from the heat of summer.
Whilst some dogs may have had to be kept indoors during periods of heat in the summer, the arrival of Autumn means that they can be out and about more regularly, making the most of the fresh, crisp air.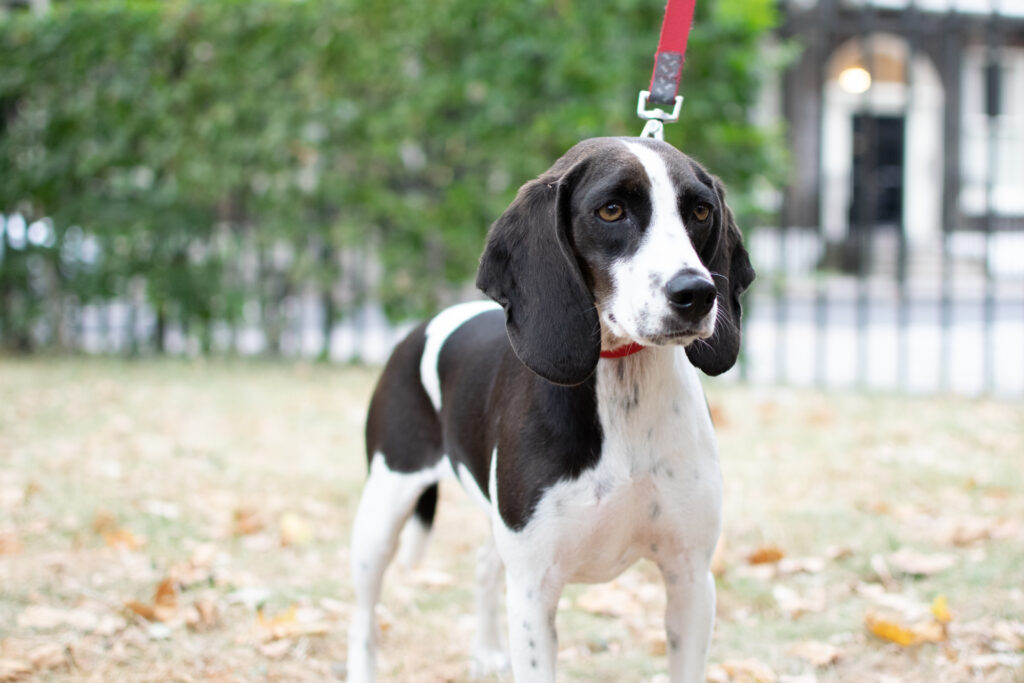 Checklist: Everything You'll Need To Consider When Walking Your Dog During The Autumn:
It is, as we say, a noticeable change, so it's therefore vital that you've got yourself covered to ensure that the transition is as smooth as possible.
Weather
One of the first signs of autumn is the change in weather, which can have quite an impact. It's therefore vital that you and your pooch wrap up warm.
There are a whole number of doggy jumpers and coats on the market, catering for dogs of all shapes as sizes, so you're not going to struggle to find the perfect getup.
The luxury of autumn is that, whilst the temperatures drop, the rain often holds off for a while, so you can afford to take them out in a more stylish number and hold off the waterproofs for a month or two.
If you have an older dog, this can be particularly important, as it will help to combat any signs of arthritis that might flare up during cold spells.
Time Of Day
The other noticeable change that comes with the autumn months is the shortening of days, which seems to creep up on us faster every year.
This change in daylight can also affect your dog, confusing their body clock and making them more drowsy than usual. You'll therefore want to ideally walk them while it's still light outside.
If this is not possible, wake them up well in advance of your walk and try to keep them stimulated. This will help to prevent them from being sluggish when out.
By taking them to a well-lit area, they'll still enjoy themselves just the same – just make sure you're not dragging them around while they're still half-asleep!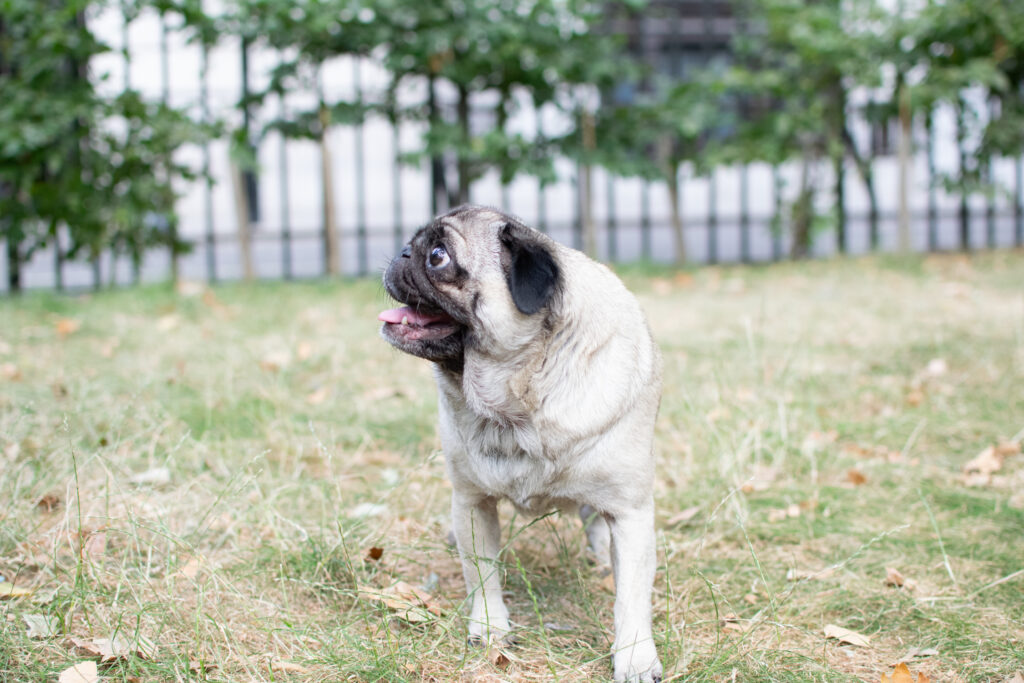 Duration
As we said, this time of year can play havoc with your dog's sleeping pattern, meaning that they may sleep for longer periods than usual. As a result, walks are even more important.
Obviously, the duration of your walk will depend on your dog's needs, but longer walks are a good way of keeping them active and healthy during sluggish periods.
If one long walk is too much, try to walk them twice per day – before and after work, for example – to keep them moving.
By encouraging them to be active in this way, you'll help to maintain their weight and fitness levels, whilst also normalising their sleeping pattern.
Hazards
There are a number of hazards to look out for during the autumn months, several of which could prove problematic for your dogs.
Firstly, as the leaves fall from the trees, acorns and conkers also drop, which can be harmful if you dog decides to eat them. These, as well as fungi, are the most prominent threats throughout the autumn months, so it's vital that you keep an eye out and keep your dogs away from them.
Autumn also sees the return of Bonfire Night, which is not a doggy favourite. As celebrations can last for extended periods, we'd advise not walking your dogs after dark during this time and checking any walking routes for any planned displays.
Otherwise, autumn makes for one of the best dog walking seasons, so make the most of it! Get your coat on, wrap up warm and get out there while you can – before the winter comes…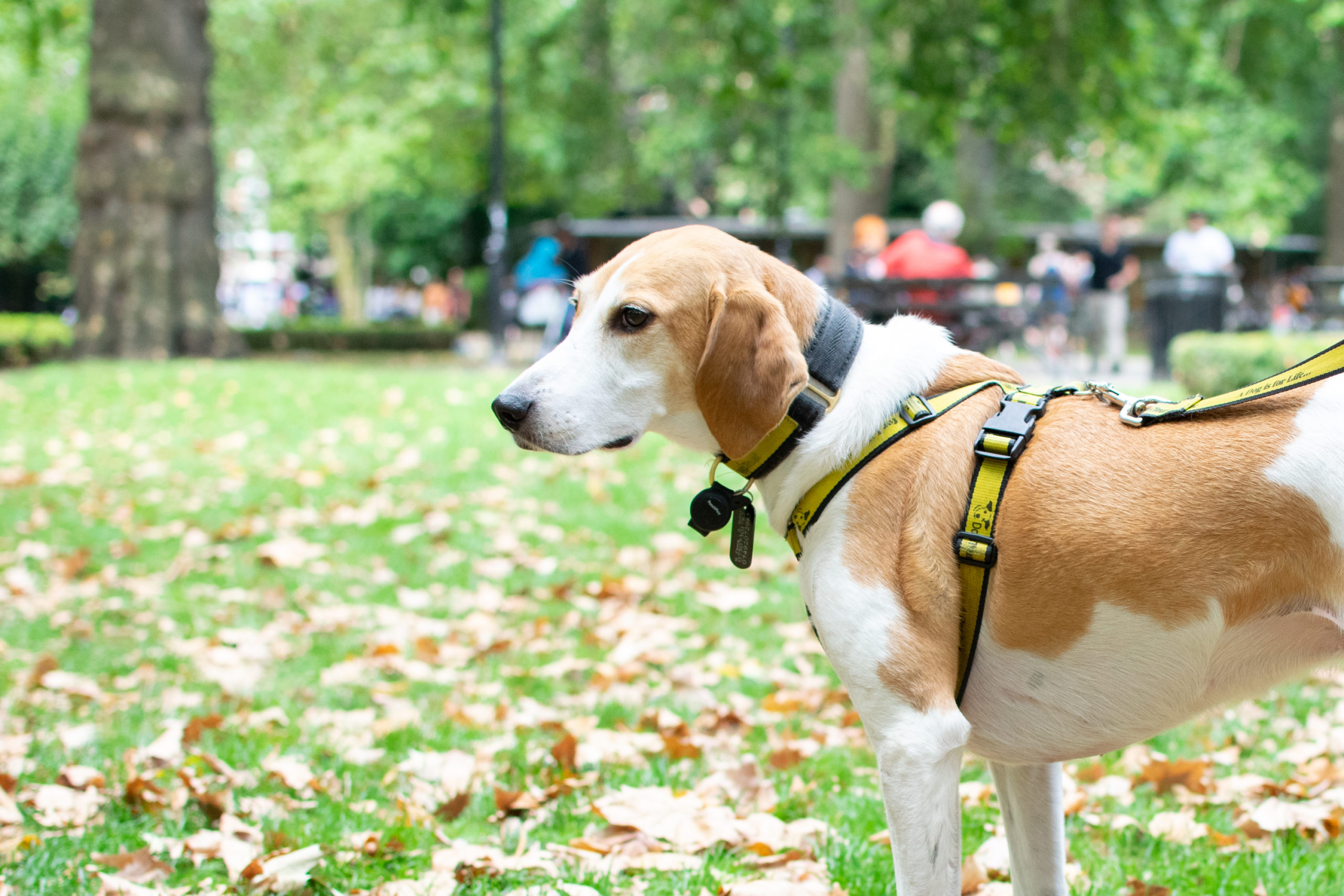 As the kids head back to school and the summer comes to an end, Tailster has all of your pet care needs sorted! Whether you're looking for regular, daily walks or someone to pop in occasionally to check on your pets, we've got you covered. Click here for more information on Tailster's pet walking and sitting services.