Taking your dog to the park is a great way to keep your dog happy and stimulated.
Hyde Park is the perfect place to take your dog for a run in London.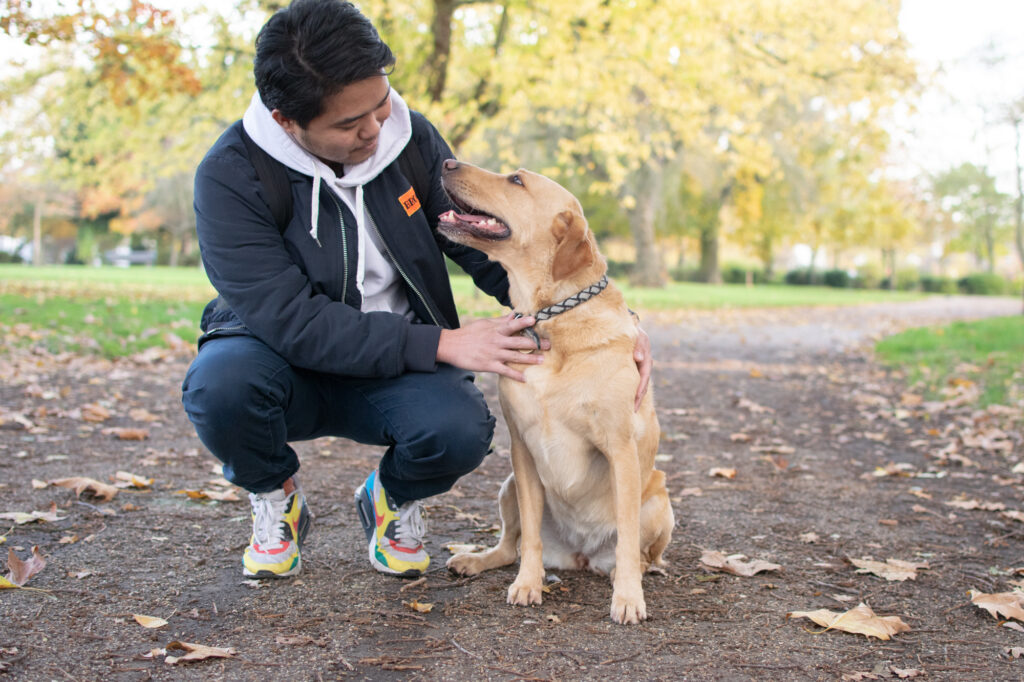 London may be one of the busiest cities in the world, but one of its most redeeming features has to be its dog friendly nature. You'll find London is surprisingly welcoming to our canine family members. With all the dog friendly cafes, restaurants and our dog loving transport system, London is a great place to be a pet owner!
But the best thing about London for our dogs has to be the sheer volume of parks for all the sniffing, running, ball chasing and playing a dog can dream of. According to Greenspace Information for Greater London CIC, 2015, London is 47% green space!
We've been trying to find the best dog walking spots in London to take your best friend and this time, we're writing about Hyde Park.
We've identified Hyde Park as a perfect dog walking spot if you want to take a break from city life and enjoy some green space in London. This park provides a well earned break from busy London that both you and your dog can enjoy together!
Image thanks to: Nicholas L. Garvery
Hyde Park spans across various areas in London due to its size. From Paddington and Mayfair to Knightsbridge. It covers an area of 350 acres! It is easily reachable from stations like Lancaster Gate.
Once you have tired your dog (and yourself) out from a good walk around Hyde Park you deserve to sit down and sip a refreshing beverage or tuck in to some delicious food places around Hyde Park have to offer. If you find yourself towards to the Mayfair end of the park, you should definitely check out Burger & Lobster…they will not let you down! If you are in the mood for a drink, The Serpentine Bar & Kitchen situated within the park will take good care of you.
Hyde Park is the perfect place to let your dog explore and you'll never be short of other dogs for your pup to play with. Endless fun for your canine friend! You're guaranteed a good view of all the scenery Hyde Park has to offer before you return to London's greyer palette!

London has plenty of hidden gems waiting to be discovered and no matter where you are you're never far from a green space, so grab your pet lead and poo bags and find the perfect park for you.
Work, family and social commitments mean that there often aren't enough hours in the day take our dogs to all the parks London has to offer! Click here to find out how Tailster can put you in contact with hundreds of pet carers in your local area, meaning that you can rest in the knowledge that your pets are being well looked after.