Are you curious to learn more about hairless cat breeds? Or, perhaps you're pondering whether one of these naked breeds could be the right pet for you. We've put together all the facts you need to know about 5 of the most popular hairless cat breeds below…
1. Peterbald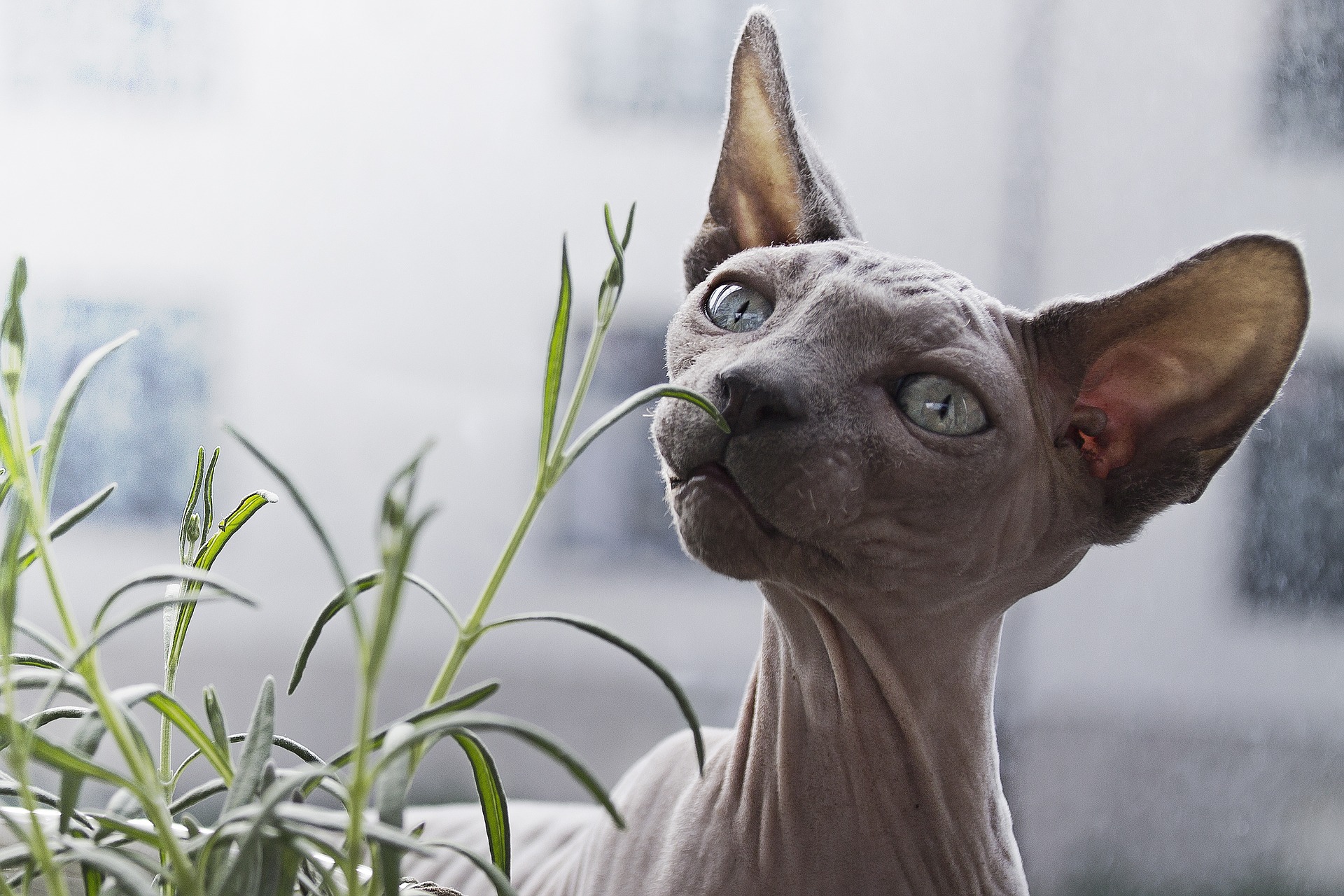 Origins
These delightful cats are a Russian breed. The first ever recorded Peterbald was the result of an accidental breeding in 1994, where a Donskoy and the Oriental Shorthair were crossed.
Appearance
Peterbalds have a similar appearance to that of an Oriental Shorthair – they can either have very short hair or be born entirely bald. These felines possess a hair-losing gene but have many colour and pattern variations which appear on the skin. Peterbalds are slim with a muscular build, making them extremely agile pets.
Personality
Like most cats, the Peterbald is an affectionate breed and is especially renowned for its loyal, friendly nature. They also enjoy snuggling up with their owners to keep warm. Vocal in nature, they will attempt to converse with their human counterparts on any occasion possible.
2. Sphynx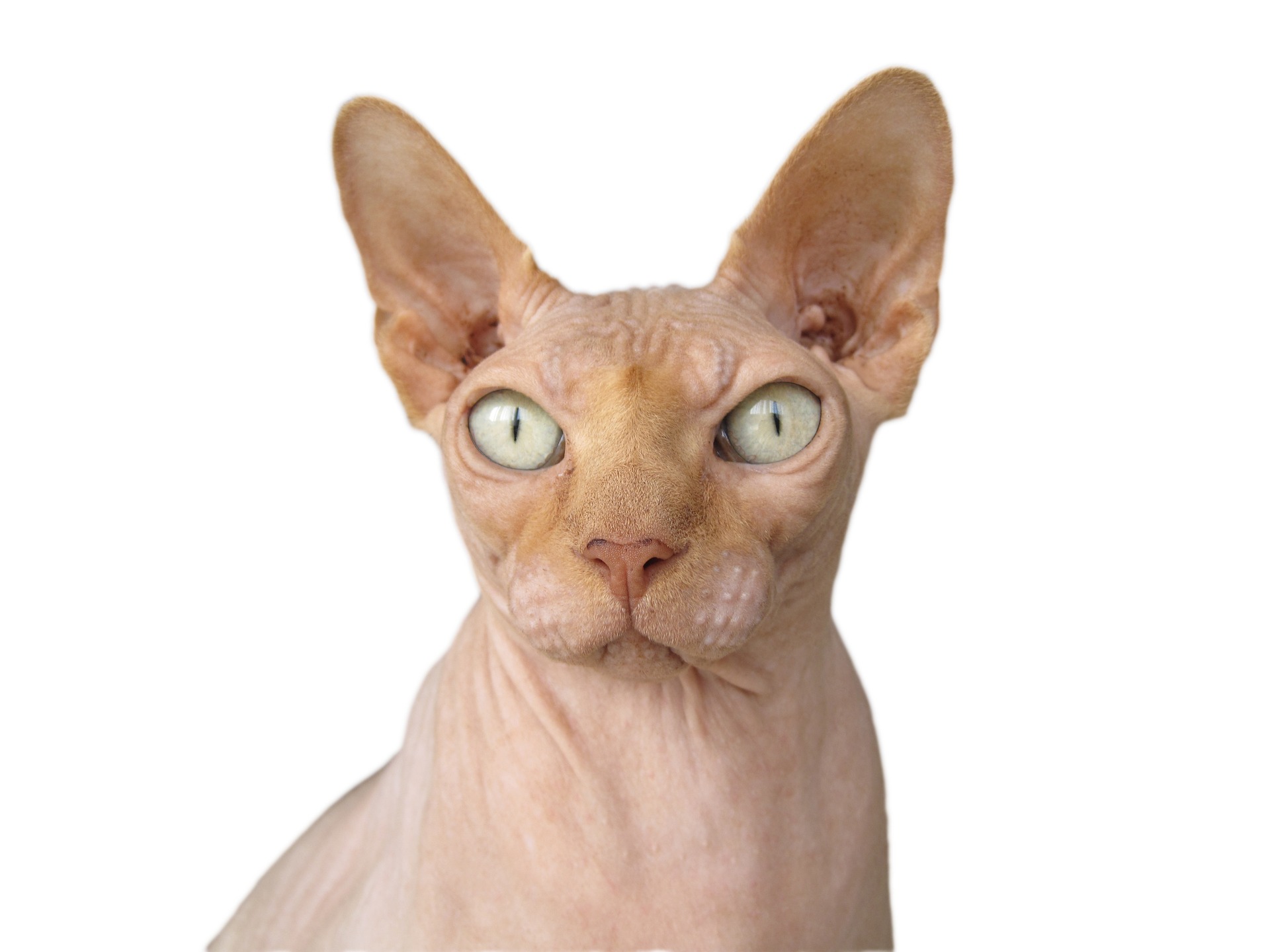 Origins
This hairless breed is one of the most popular and definitely a cat that everyone recognises. The Sphynx cat is believed to have been first recognised in 1966 in Toronto, Canada, where a domestic kitten was born entirely hairless due to a genetic mutation.
Appearance
While all Sphynx cats share the same genetic mutation – that being an absence of fur and sometimes whiskers – this type of cat does come in a variety of patterns and colours, which is equal to that of their furred family.
Personality
These cats are known for their inquisitive and intelligent personalities and it's common to find Sphynx cats exploring their surroundings at every given opportunity. These felines do not enjoy excessive petting but are nonetheless friendly, often found greeting their owners upon arrival.
3. Donskoy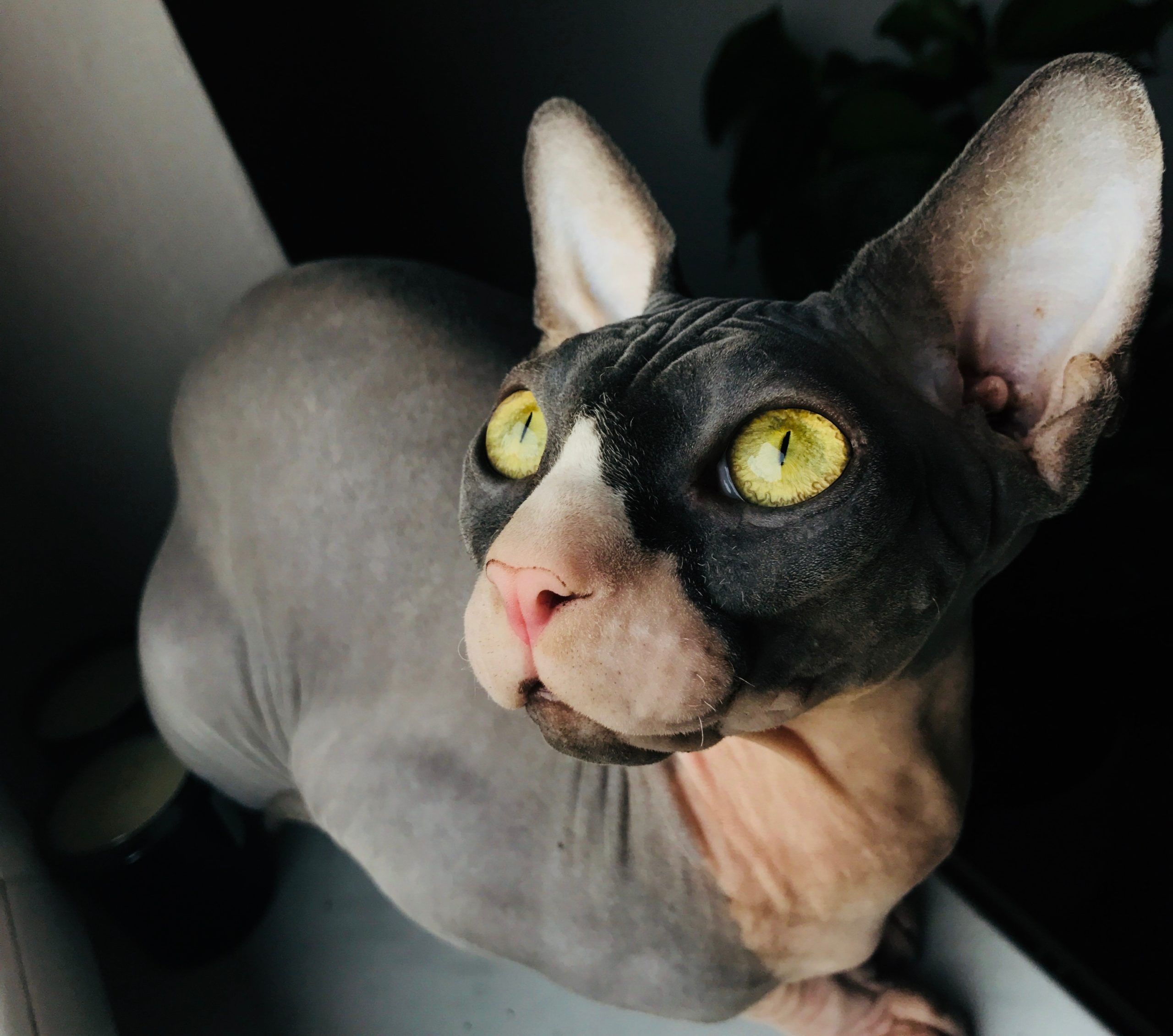 Origins
The Donskoy breed was originally developed in Russia in the late 80s in Rostov-on-Don, a small Russian city. The lady who discovered the first kitten found that it had suffered some abuse and, as a result, it was later believed she lost her hair due to stress. After growing into a healthy cat she gave birth to her own litter, who also started to lose their hair.
Appearance
These beautiful felines have four different types of coat – Rubber Bald, Flocked, Velour and Brush. Bald Donskoy's are born completely hairless, Flocked Donskoys are also hairless, Velour variety sees kittens born with wiry fur that eventually falls out, and Brush coated Donskoys lose the vast majority of their hair.
Personality
Donskoy's are known as social, inquisitive and loving felines. This intelligent breed loves interactive games and learns at a quick rate. Unlike the stereotypical cat, Donskoys love spending time with people and will make new friends in a household quickly.
4. Bambino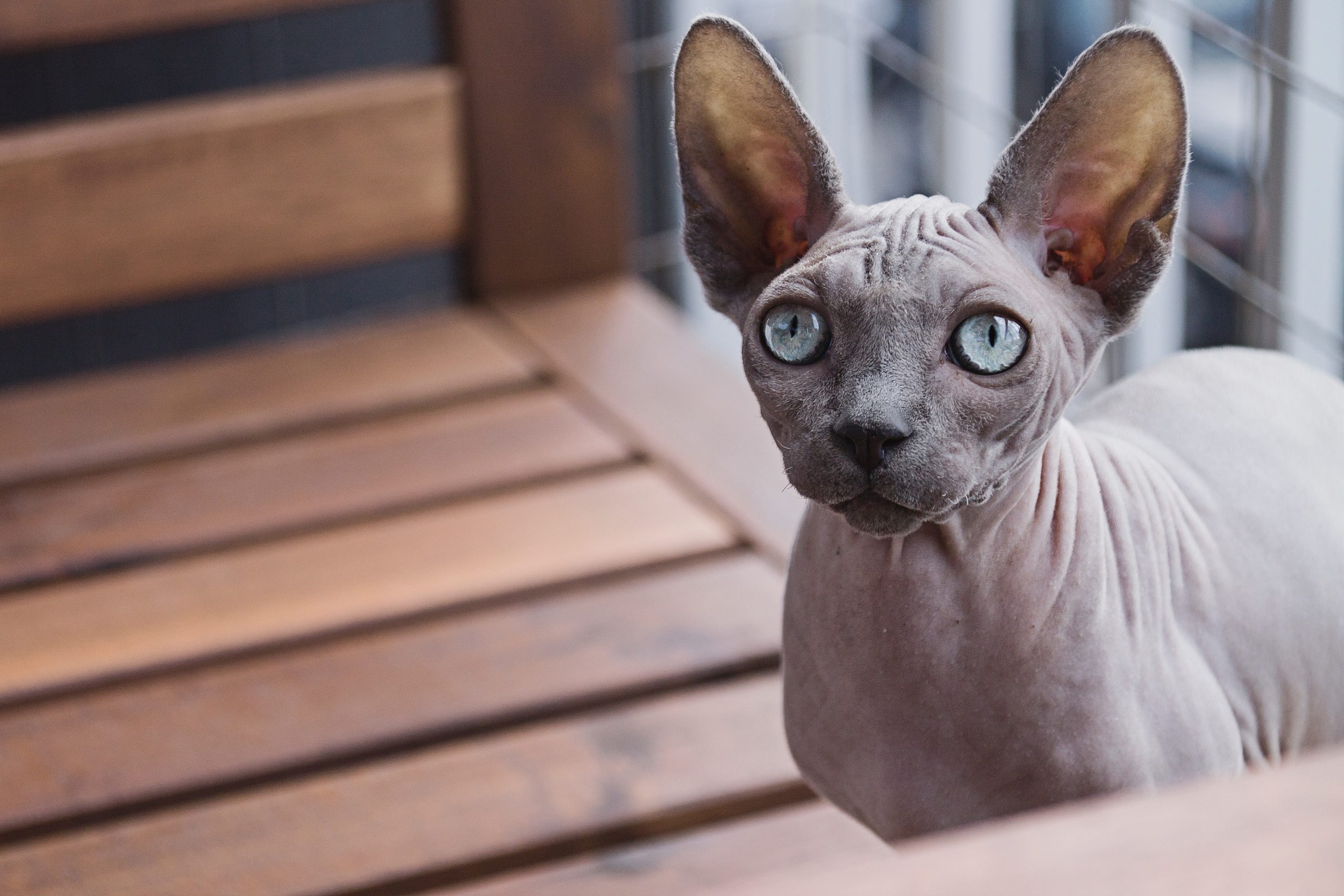 Origins
The Bambino is perhaps one of the most unfamiliar breeds. This hairless feline is crossed with a Munchkin and Sphynx cat to gain its naked, dwarf-like appearance. This cat first appeared in 2005 as an experimental breed in the USA.
Appearance
Bambinos have a unique appearance this is perhaps due to their short legs which dub these cats are miniature. While the feline's legs are short they are muscular in appearance and allow the cat to navigate around with ease. As expected, Bambinos are entirely hairless due to their Sphynx cat genes.
Personality
The Bambino (meaning child in Italian) variety of cat is both lively and affectionate and are surprisingly active despite their short legs. They are known for their sweet and loving disposition which makes them excellent family pets.
5. Ukrainian Levkoy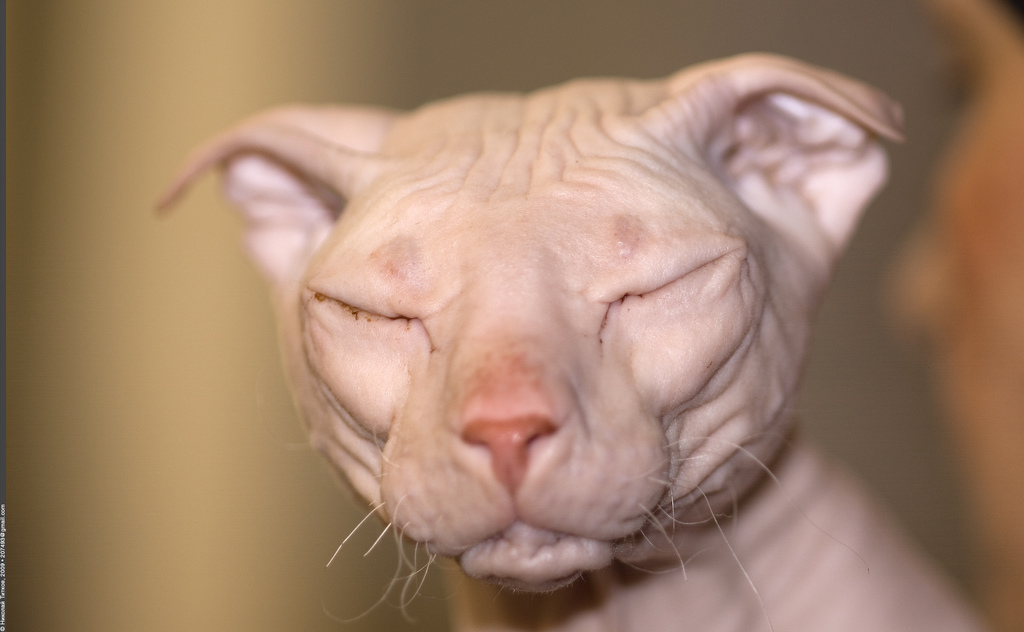 Origins
The name of this breed gives the cat's origins away. Originating in Ukraine, it is believed the Ukrainian Levkoy was first bred in the year 2000.
Appearance
The Ukrainian Levkoy's unusual appearance is due to cross-breeding between a Scottish Fold and a Donskoy. The cat's most prominent physical features include baldness, folded ears, a muscular and slender body as well as little to no whiskers.
Personality
Ukrainian Levkoy's are independent and undemanding of human attention, although they are extremely loving and affectionate in nature. These cats are playful and energetic, and they even enjoy the company of other pets too, including dogs.
Here at Tailster, we've a network of 160,000+ pet owners looking for carers and walkers, and it's easy to join. Once approved, you'll be able to care for other people's pets while they're away, and earn money for doing it! If you think you'd be well suited, click here for more information.