As animal lovers, we'd do anything that we can to save another pet that looked to be in danger – we just can't help ourselves.
The thought of another animal suffering doesn't bear thinking about, especially when it could just as easily be our's in the same position.
Whilst we could never thank someone enough for running to their rescue, one woman is suffering particularly harsh consequences in light of her good deed…
After rescuing 27 pets affected by Hurricane Florence, Tammie Hedges has been accused of giving medication without veterinary license – though insists that it was only over-the-counter medicines to help the animals survive.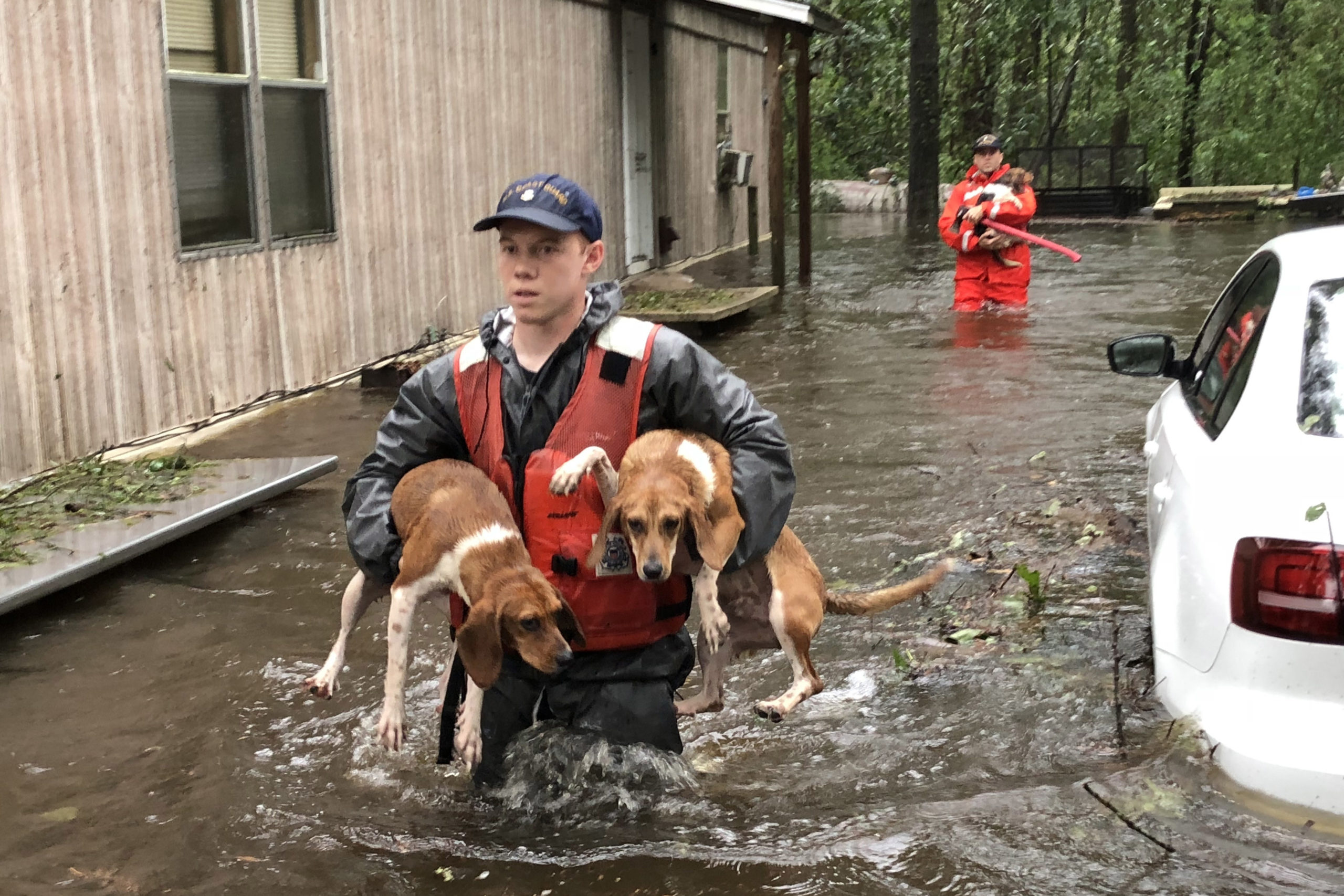 Ms. Hedges saved over two dozen pets left abandoned as their owners fled Hurricane Florence in North Carolina, but has now been arrested and charged because she didn't have the necessary permits to look after the animals.
Investigators with Wayne County Animal Control accused Ms. Hedges of housing the animals in a facility which was not legally registered as a shelter. She is also alleged to have administered drugs without a license.
In response to the allegations, she has protested that she put the pets in a warehouse (that is currently being converted into a shelter) to help them survive the storm, and that she only administered the over-the-counter drugs as no vets were open during the bad weather.
Speaking of her efforts to rescue the pets, Ms. Hedges said:
"Our mission was to save as many animals from the flood that we could.
We went through Hurricane Matthew and it was horrible. There were many preventable deaths.
The owners got to evacuate. They got to save themselves. But who's going to save those animals? That's what we did. We saved them."
In spite of this, Ms. Hedges' local authorities have intervened, expressing concern over her actions in regards to the animals.
The statement, issued by the Wayne County Animal Services, said of Ms. Hedges' rescuing of the pets:
"Wayne County Animal Services turned the case over to the Wayne County District Attorney's office based on suspicion of practising veterinarian medicine without a license and presence of controlled substances.
Ms Hedges is considered innocent until proven guilty."
Whilst no final verdict has been made in regards to the case, all of the animals that Ms. Hedges rescued survived the incident, highlighting the extent of the difference that she made to the lives of the animals that would otherwise probably not have made it.
As the kids head back to school and the summer comes to an end, Tailster have all of your pet care needs sorted! Whether you're looking for regular, daily walks or someone to pop in occasionally to check on your pets, we've got you covered. Click here for more information on Tailster's pet walking and sitting services.