Have you ever wondered just what it takes for a dog to be a guide dog? If so read on to know more about the remarkable transformation from a fluffy puppy to a perfect guide dog…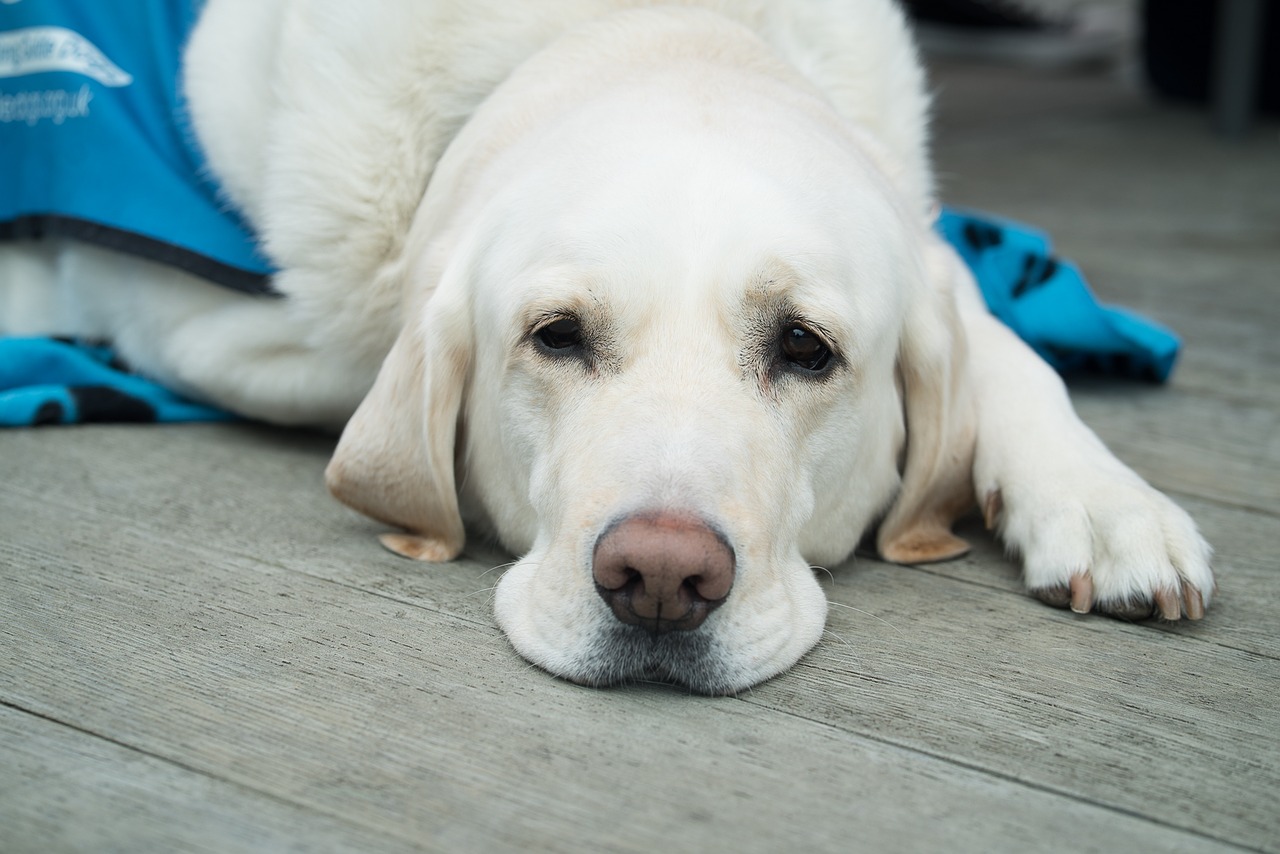 Every puppy is special and unique but the gorgeous 6-week-old puppies at the Guide Dogs National Breeding Centre are more so than most. They were born to be companions and to transform lives.
Having been bred for their gentleness and generosity, they have what it takes to be guide dogs and are on a very important journey to do so.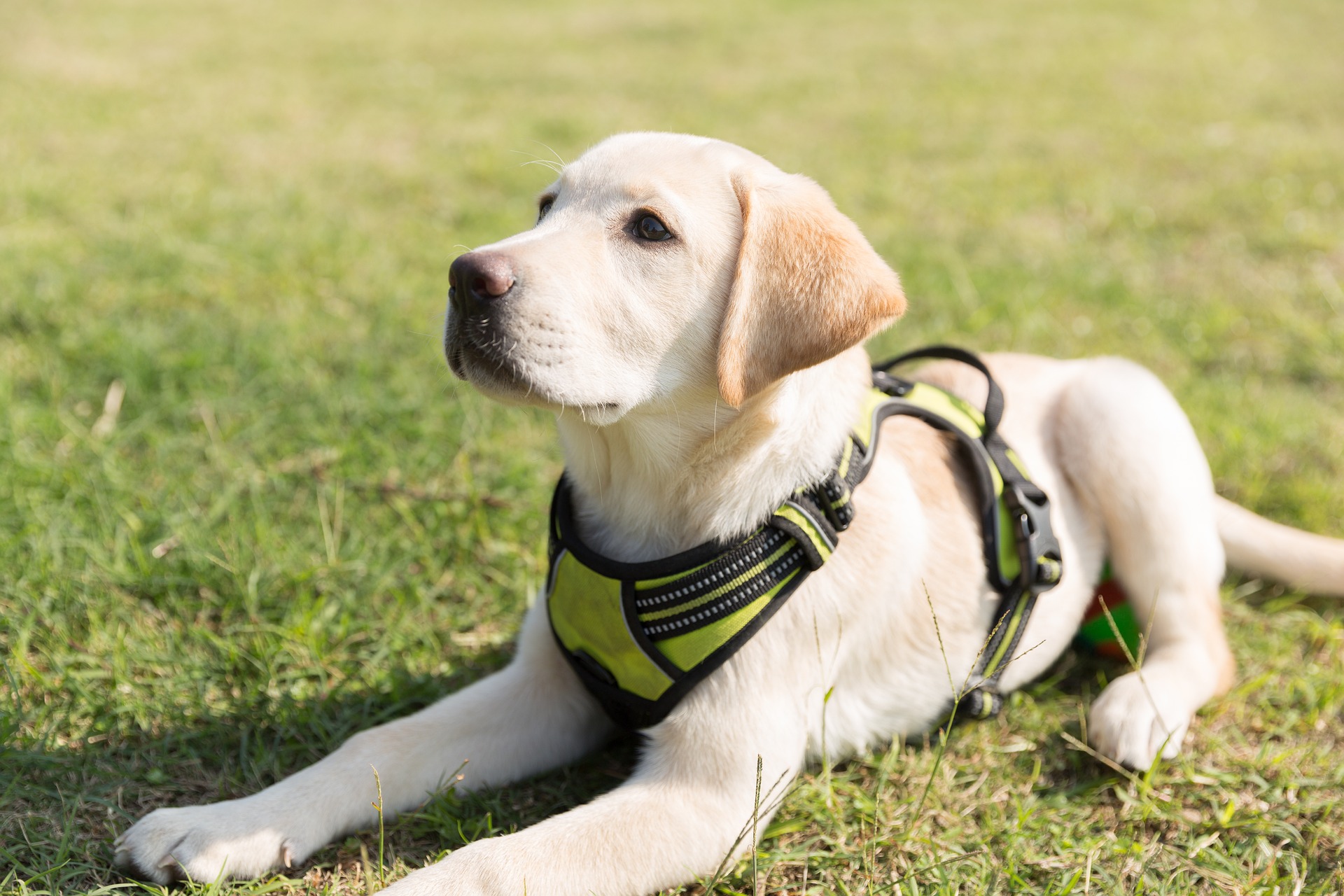 How are guide dogs selected?
Their personalities are profiled when they are just six weeks old. Trainers look at how they react to certain stimuli and then plan socialisation to their specific needs. This helps them to become the best they can be.
In Britain, most guide dogs are either Labradors, Golden Retrievers, German Shepherds or even Poodles. These breeds are chosen for their willingness to impress and please, low distraction instincts and low chase instincts. They aren't trained to chase balls, but instead (as with most retrievers) they love to carry around soft toys.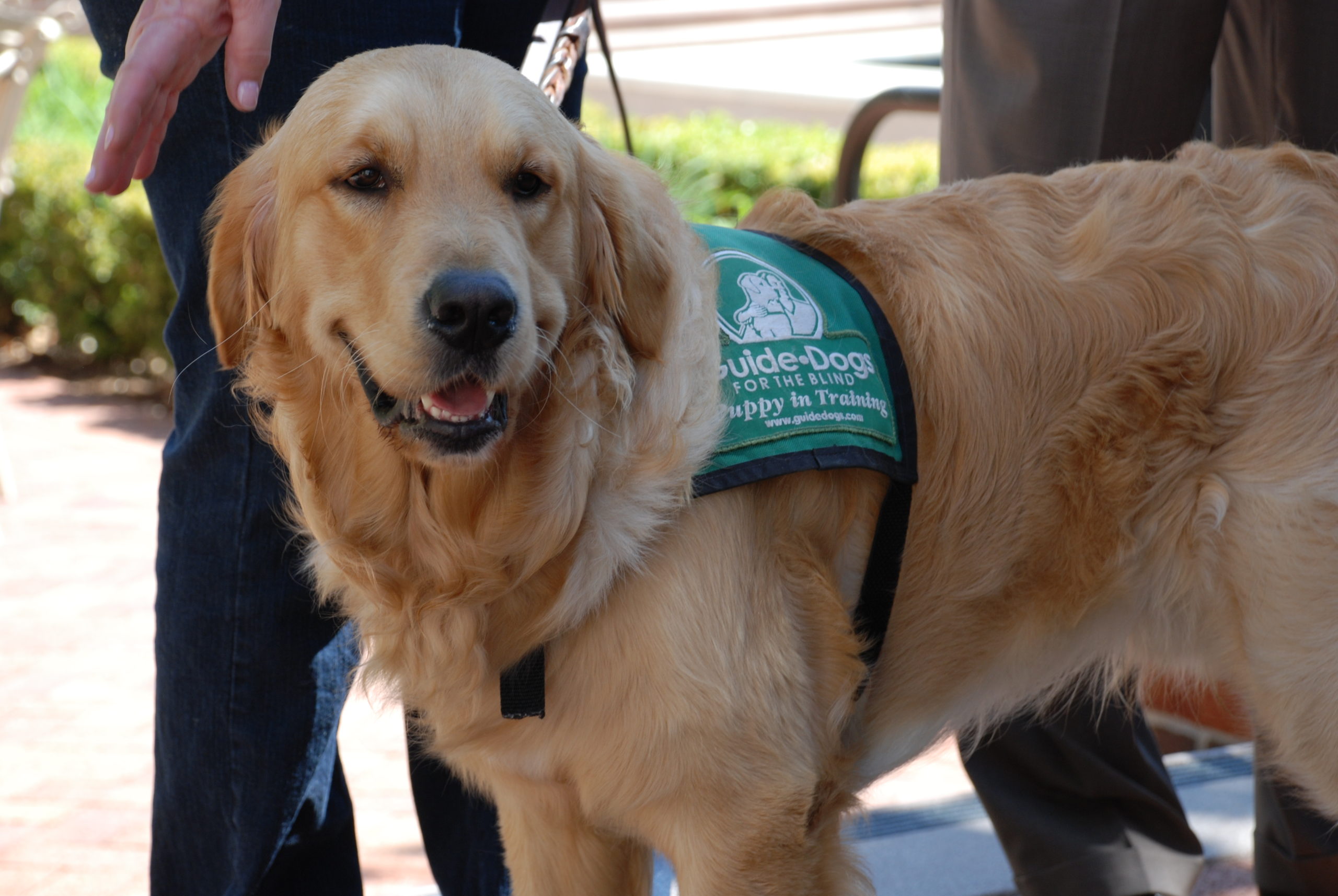 Training a guide dog
Training takes 20-22 months, followed by years of ongoing supervision. It can cost more than £50,000 to support each dog until his or her retirement and 1,300 puppies are born to be in the programme each year. Only the best dogs are picked to breed for the next generation.
Volunteers offer out their homes for the puppies to be born and the dogs are assessed at the National Breeding Centre. Dogs that are shy and introverted are less likely to make great guide dogs and these are then passed over to retrain as other forms of assistance dogs, such as Medical Detection Dogs, etc.
At 14 months old they leave their puppy walkers at start their Guide Dog education at one of 24 UK sites. This is when they transform from a bouncy little pup to a fantastic guide dog.
A guide dog timeline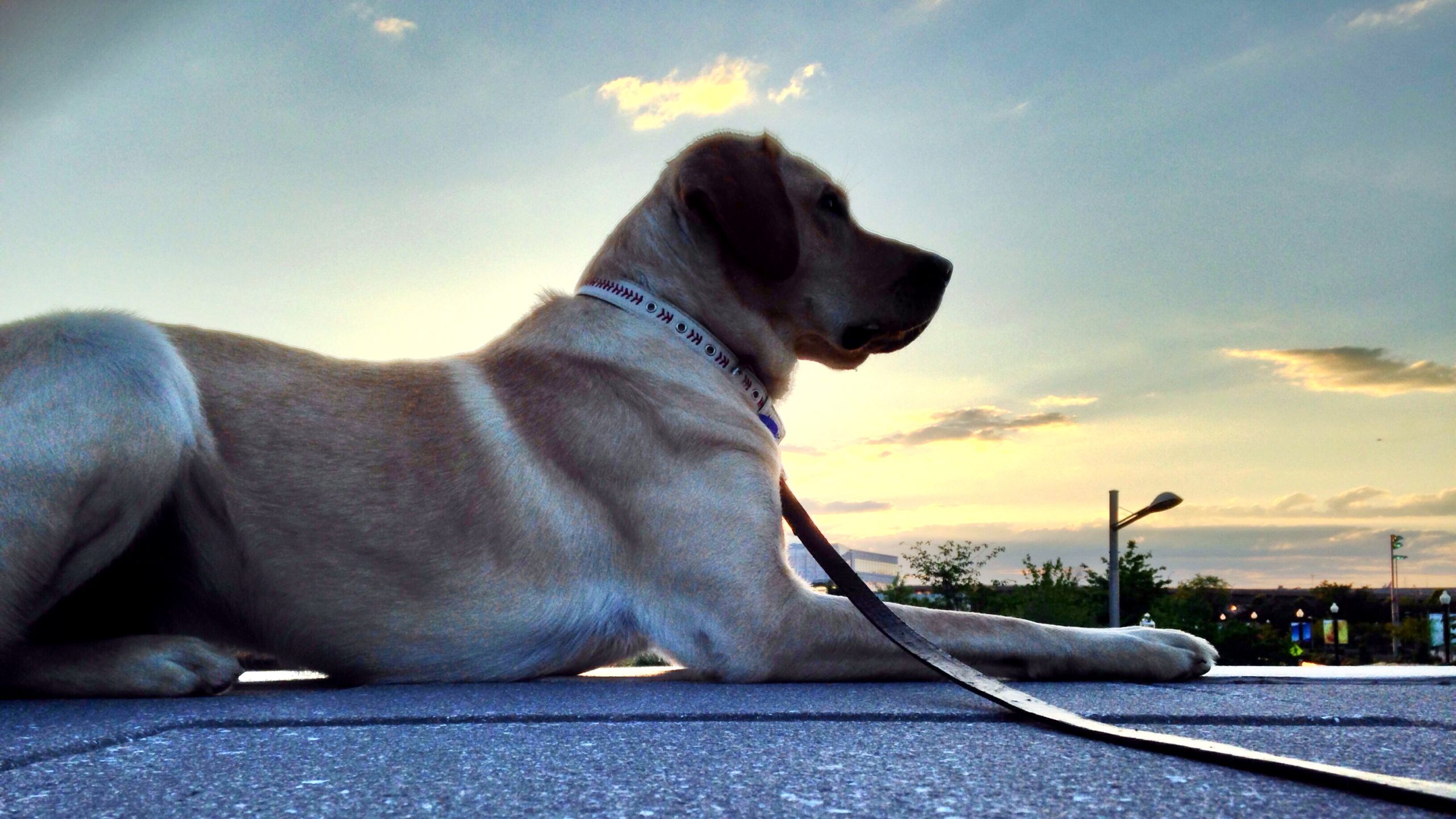 14 months – 17 months
At 14 months the pups make a big transition – going from a quiet home to busy, noisy school. To help with the transition they start off in a quiet block before going into the craziness of school. Guide Dog trainers are they paired with the pups to teach them basic skills;
Guiding someone by walking them down the middle of the pavement

Stopping at kerbs

Crossing roads

Avoiding obstacles
Because of their very hectic training schedule, puppies do get downtime in between classes to do fun dog things like play outside, run around and do all the other fun things they're unable to do when they're in class.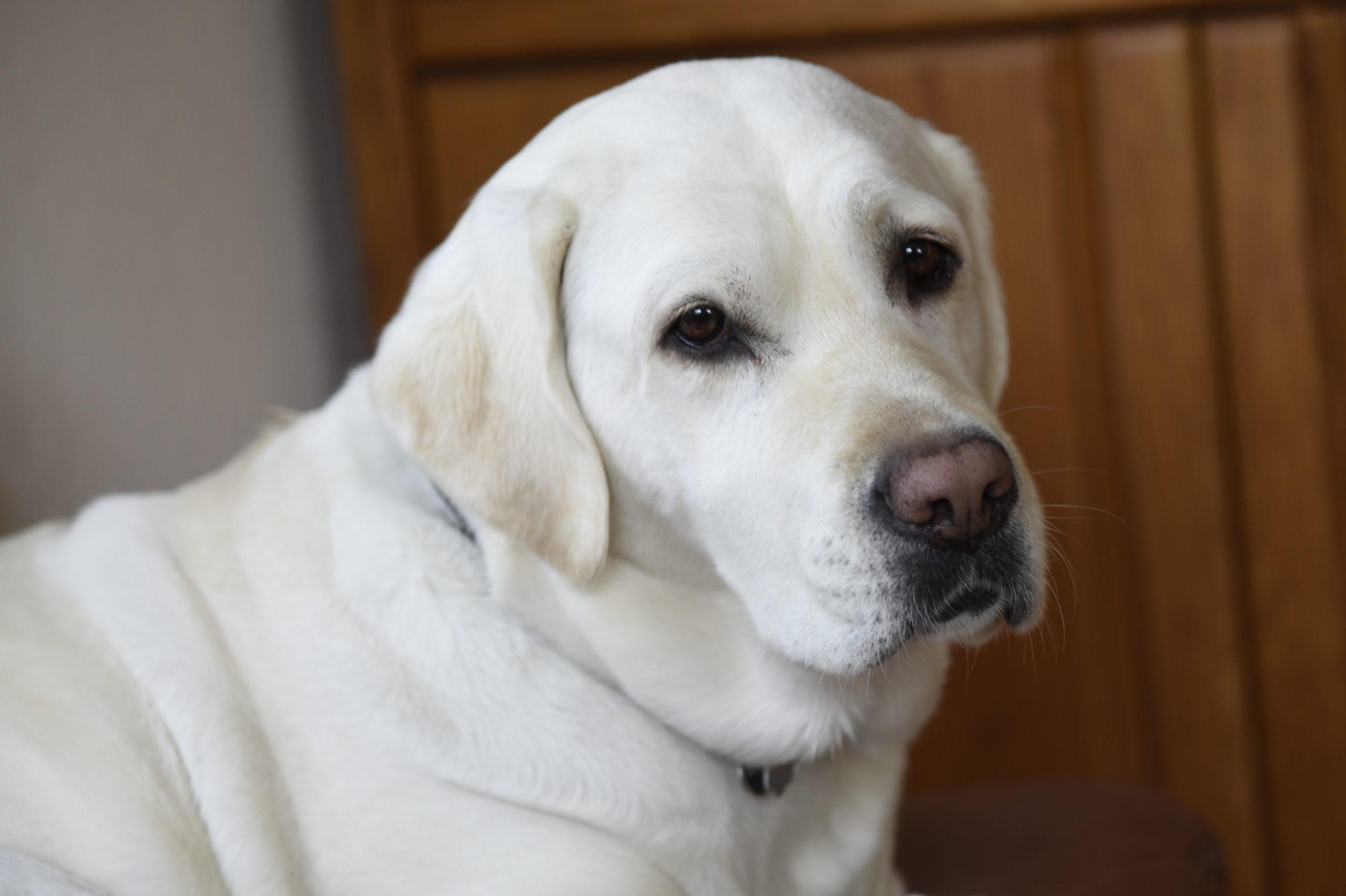 17 months – 20 months
At this age puppies are paired with Mobility Training Instructor who puts everything they've learnt into practice. Then to the most important part – they're matched with an owner who they will stay with until retirement. When matching owners and dogs the following are taken into account;
Walking speed

A person's needs

Height and lifestyle
Positive reinforcement is always used to teach the puppies to behave well but only 75% of trainee guide dogs actually qualify. Those that don't qualify then get new homes or go and work as other forms of help dog.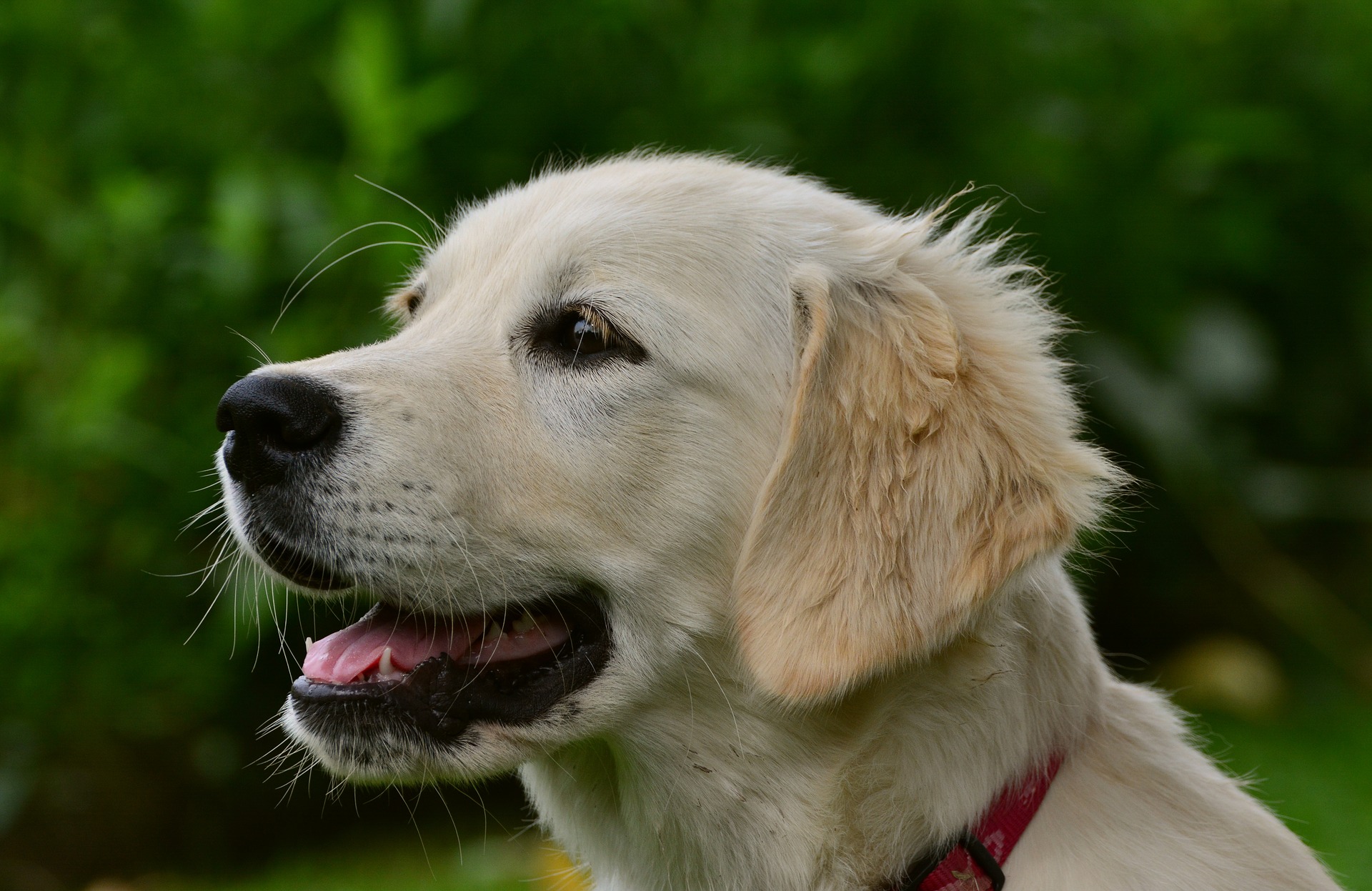 20 months – 22 months
At this point dogs and owners are brought together and an instructor spends three to four weeks with them both to make sure that relationship and bond is successful. They help owners to begin working with their new best friend – after all, they may be together for as long as 7 or 8 years before the dog retires.
A few guide dog dos and don'ts:
DO ask before stroking or touching a guide dog as this can make them become distracted and potentially get their owner into a sticky situation.

DON'T be put off if an owner doesn't let you touch their dog – each dog is different and the owner will know whether they want to be petted whilst they're working.

DO keep your own dog on a lead and under control around a guide dog. This can also be a distraction for them when they're at work.
Work full time and looking for regular pet care? Perhaps Tailster can help! We have a range of vetted carers across the UK, available to care for your pet as and when you require. For more information, click here.