Vickie is one of Tailster's most popular cat carers. We had a chat with her to see how caring for other people's pets helped her through the heartbreak of losing her own cat…
Hi Vickie! Could you introduce yourself & tell us a little bit about what you do?
Hi I'm Vickie and I am a pet sitter on Tailster. I mainly look after cats in their own homes when their owners are away.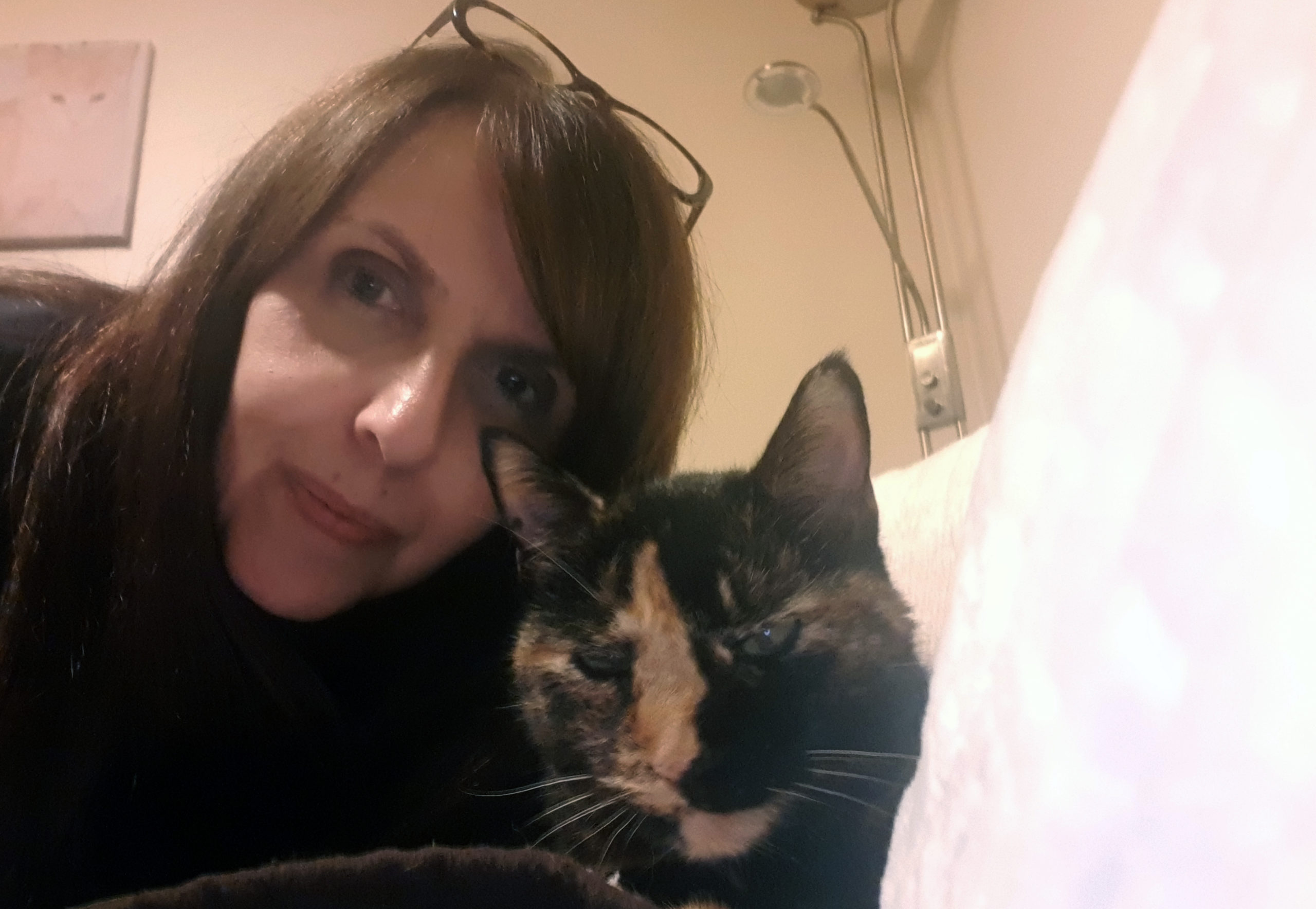 Why did you decide to become a pet carer?
I decided to become a pet sitter with Tailster 3 years ago as I was already pet sitting for friends and neighbours. I absolutely love animals, but have a soft spot for cats and am definitely a cat lady… but not crazy! I joined Tailster in 2016 and it is a fantastic platform to help me find business. The admin team are especially helpful. The app is also great and very easy to use.
What are your top tips to make it as a pet carer?
To be a top carer, you need to be genuinely interested in looking after animals and be prepared to go beyond the call of duty, should the situation arise.  I think you also need to be honest, reliable, organised and pay attention to the pets in your care. You need to able to communicate well to an owner – remember, they'll likely be missing their pet and need reassurance that they're doing ok.
What should you avoid doing as a pet carer?
You should avoid being judgemental of an owner – we all do things differently. Unless it's affecting the pet negatively, of course…
Do you have any advice for owners to help them find the right pet carer?
When choosing a carer, look at a few profiles and, although the reviews can be reassuring, always meet them before you book. If possible, meet more than one carer so you can choose the person that's most suitable for your pet.
Ask what the visits will include and let the sitter know your pet's likes/dislikes. Ask about their relevant experience, too.
How do you prepare to care for a pet?
I pack a few supplies of treats and some small cat toys. Also wet wipes and disposable gloves/bags, just in case.
Do you have any of your own pets?
I have two cats of my own who I adore.
I had the sweetest cat, called Peache, who I lost a few months after joining Tailster. He was seventeen and a half years old and, sadly, suffered from lymphoma. It broke my heart to lose him, but petsitting has helped me so much to cope with the loss of Peache that I've named my profile after him – Peache Paws Petsitting. He was such a great cat who exceeded his nine lives many times in the last 4 years of his life, as he battled many feline illnesses…

You can find Vickie's profile here. Interested in becoming a pet carer or looking to find someone to take care of your pets? Click here for more information on how you can find a Tailster carer in your local area!