PETS, the UK's Pet Travel Scheme, may give owners greater freedom to travel with their pets, but it also opens the country's borders to unwanted—and sometimes deadly—visitors.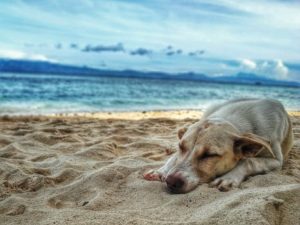 Under PETS, dogs and cats can travel to and from the UK without quarantine providing they meet the scheme's criteria—which usually involves a pet passport, microchipping, up-to-date rabies vaccines and tapeworm treatment for dogs. However, since 2012, the scheme no longer requires pets to be screened and treated for tick-borne diseases, so if you're travelling abroad with your pet this year, you may come home with more than one unexpected passenger.
And as the number of Brits who travel abroad with their pets increases each year, so too does the likelihood that these pets may return carrying ticks. In fact, over 287,000 dogs travelled from the UK in 2017 alone; according to a study by the Big Tick Project, 76 percent of these animals returned to the country with ticks attached.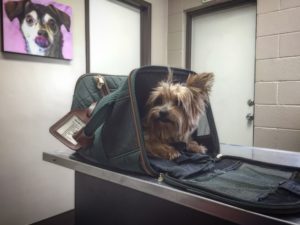 The UK, of course, isn't tick-free. Another study by the same group found that 30 percent of urban parks were infested with tickets. The problem is that ticks and other blood feeders from warmer regions expose British pets—both at home and abroad—to diseases we don't have in the UK. Once in the country, ticks infest homes, public transportation, parks and kennels, making the treatment and containment of dangerous and deadly diseases like Lyme disease and babesiosis difficult.
Even if you treat your pet for ticks, she may come in contact with other blood feeders like black mosquitoes or sand flies that can expose her to new and deadly diseases. If you're taking your pet abroad this year, it's best to ask your veterinarian for advice on appropriate region-specific vaccinations and treatments.
The risks don't mean you shouldn't enjoy your travels with your pet. Awareness and prevention are the best ways to ensure your pet has a happy, healthy holiday, too.