Finding someone that you trust to walk your dog is a big responsibility, which is why Tailster's here to put you in contact with hundreds of walkers in your local area, helping you to find the perfect match.
Get it right and you'll hopefully find someone that your dog will bond with instantly, giving them the perfect relationship and you all the peace of mind that you need whilst they're out and about.
Of course, it can be a nerve wracking time, and you have to be certain that the walker you have found is the right fit for your dog, meaning that you'll have a lot of questions to ask…
What Qualities Should I Look For In A Dog Walker?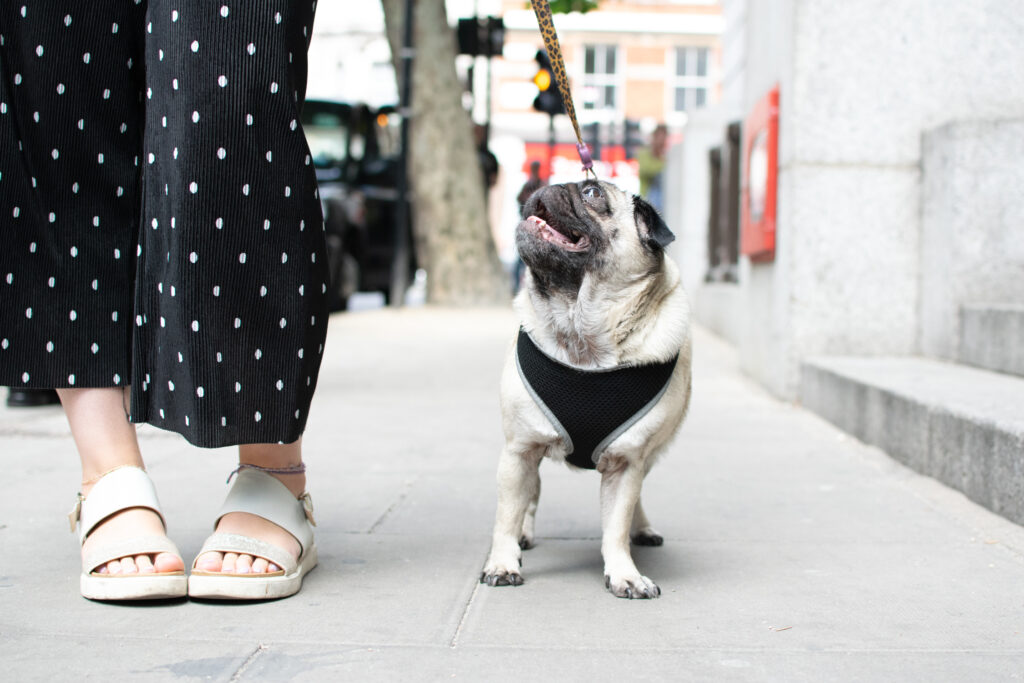 Professional dog walking is far more than a hobby – all of our dog walkers know that – meaning that they'll be well versed in the dos and don'ts of the trade. It also means that they'll be open to your vetting and understand completely where you're coming from.
We always encourage owners to arrange a meet and greet with any prospective new carer before any work takes place, helping to ensure that both parties trust each other and that the dog isn't being thrown into an a new situation blindfolded.
So, What Should I Keep A Look Out For When I Meet A Potential Dog Walker?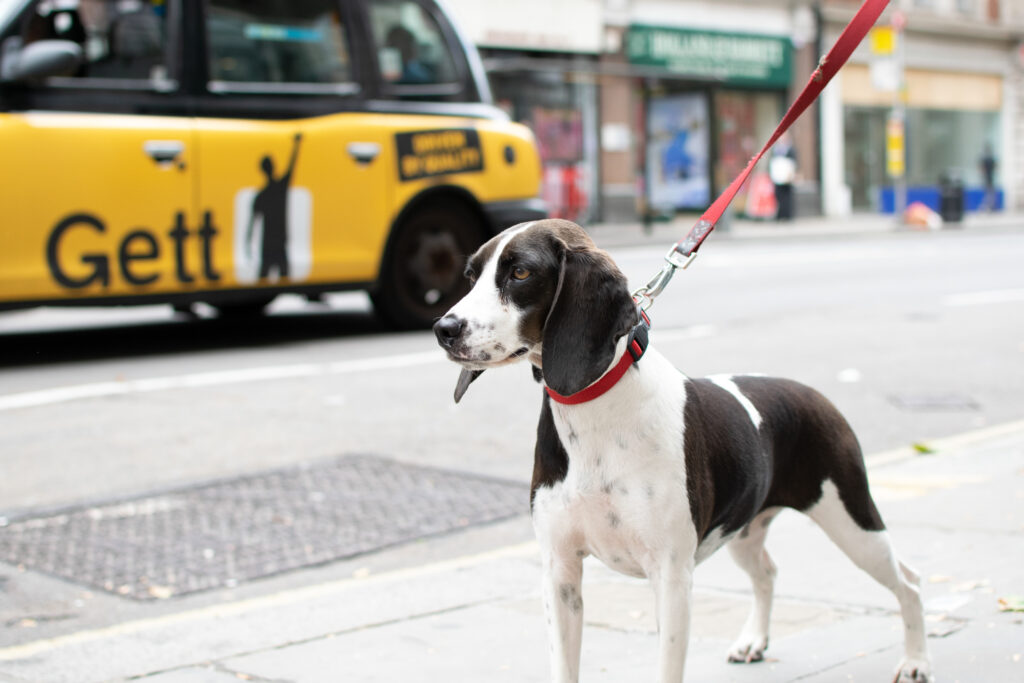 Dog vs. Owner
When choosing a dog walker, your dog comes first, and that should be true for the walker too.
Keep an eye out for how much time they spend focussing on you vs. how much they're devoting to the dog. This is a good way to gauge whether or not you think they'd be the one for your dog.
You wouldn't leave your human children with a stranger, so why risk the same with your fur babies? Meet and greets are so vital and you can never ask enough questions.

Francesca, Tailster Pet Carer
Of course, they're going to greet you first – that's a sign that they're sensible and want to check it's ok to approach the dog – but it's always a good sign if they get down and give the dog some attention early on in the meet and greet.
If they show a genuine interest in the dog and a concern that they're not bored or disinterested, you're getting off on the right foot.
Questions. Questions. Questions.
Another promising sign is that the walker is asking you a lot of questions.
Many people make the mistake of thinking that the owner should be asking the majority of questions but, in reality, it should really be a 50/50 split.
Ask questions like:

Where would you walk my dog?

Do you have emergency transportation incase something happens?

What would you be doing while out on a dog walk?

Layla, Tailster Pet Carer
Whilst you want to be sure that they're the right fit for you, they should be asking about the dog (likes and dislikes, temperament, history, funny stories etc.), all helping them to develop a fully rounded image of the dog.
Yes, some things may seem trivial, but if the walker is asking about it it's likely so that they can gain a more thorough understanding of the dog themselves.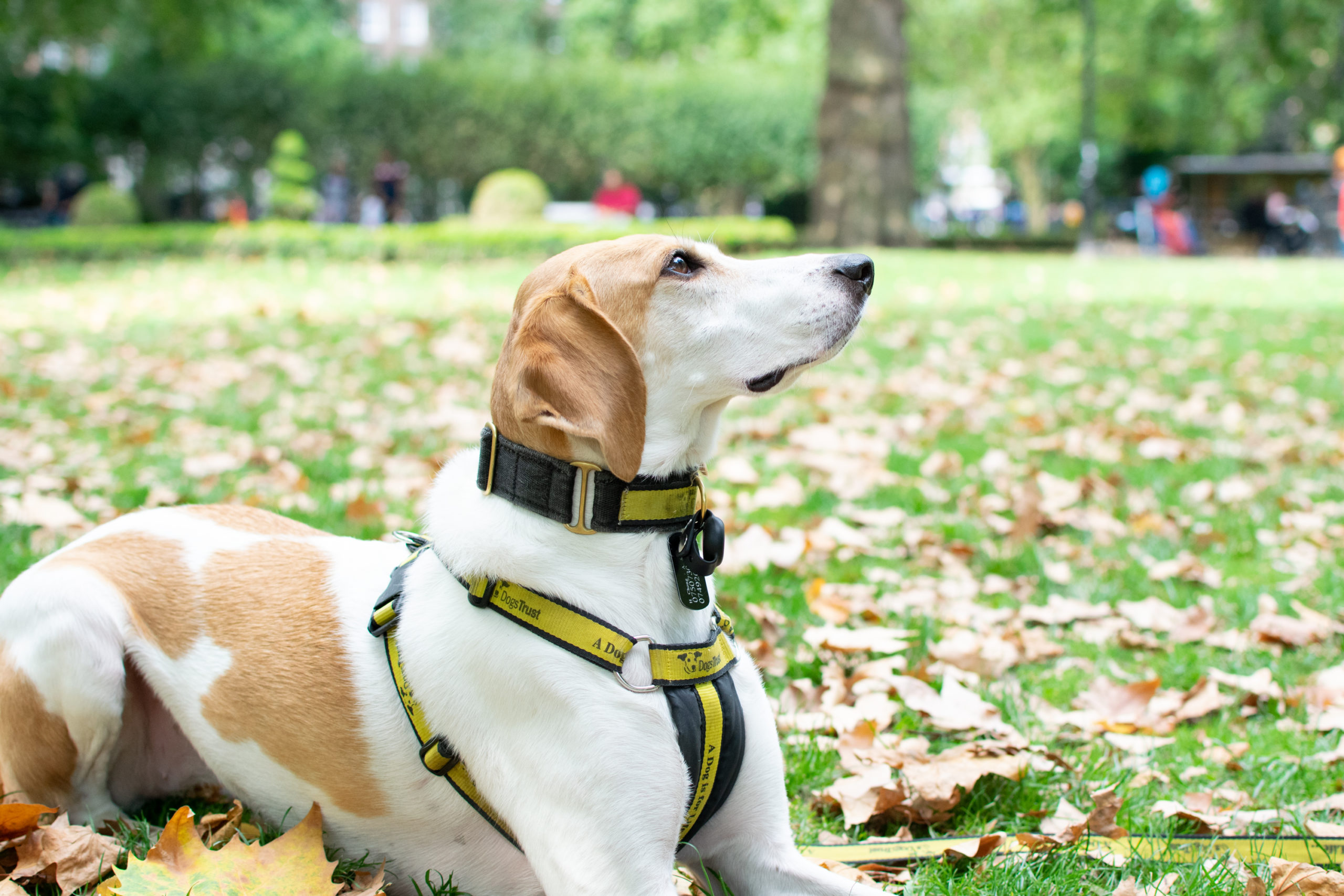 Enthusiasm
We can't take two steps in the park without falling head over heels for a dog, and any potential dog walker should pretty much be the same.
Ok, we're exaggerating a little, but they should be enthusiastic about the situation and make you feel as though they can't wait to get started on the job.
You HAVE to love animals. Some people only work for the money – they need a source of income and think that taking care of pets is an easy way to get it. That's not true.

Gabriela, Tailster Pet Carer
It could, of course, be that they're feeling a little nervous, which is also totally understandable. In these instances we'd always urge you to help set them at ease – it's as much as an interview for them as it is for you.
What we're really saying is, money should never be the main incentive, it should be 100% about the dog.
Openness 
Finally, it's always a good sign if the walker is open with you and wants to share stories and personal details with you.
As we said, you're trusting them with your dog – a part of your family – so it seems only fitting that they should repay you with openness and transparency as you get to know one another.
To be a top carer you need to be honest, reliable, organised and pay attention to the pets in your care.

Vickie, Tailster Pet Carer
If the meet and greet goes well, perhaps go for a coffee together and get to know each other a little more. The stronger the connection, the more successful your relationship will likely be!
As the kids head back to school and the summer comes to an end, Tailster have all of your pet care needs sorted! Whether you're looking for regular, daily walks or someone to pop in occasionally to check on your pets, we've got you covered. Click here for more information on Tailster's pet walking and sitting services.