Here at Tailster we're always keen to help charities raise money. We've joined up with Rain Rescue and are giving them £10 for every booking that is referred to Tailster via their personal link – don't worry, you can find out more below.

A little about Rain Rescue
Founded in 2002, the charity saves the lives of thousands of the dogs and cats most at risk in and around Yorkshire. The rescue centre provides the space and support needed for these abandoned animals to recover, thrive and find a loving home.​
They see the beautiful animal that is sometimes hidden under layers of pain and neglect, and match them with the owners they deserve. Their focus is on the dogs and cats that most need our help, including:
 – the dogs in stray kennels who are due to be put down when their statutory seven days of care run out
 – abandoned cats who have been left alone or thrown out onto the street with nobody to care for them
Jacquie Neilson started Rain Rescue after seeing the conditions animals had to endure in council dog pounds – only to be put down for want of a better home. The charity continues to visit dog pounds on a weekly basis, as well as taking in cats abandoned on the street.​
Each year they save around 450 animals, bringing them into their care and doing all they need to do to help them find loving new homes.

What generous donations have done so far to help Rain Rescue
Rescued animals now have somebody.
Every single animal that is rescued makes everything they do worthwhile. Rehabilitating a neglected ball of fur due to be put down at the local authority pound to become a vibrant, happy pet in a loving new home is the most uplifting, rewarding experience each member of Rain Rescue can imagine.
If you've adopted one of their rescued animals, you'll know more than anyone the impact of Rain Rescue's work.
Check out Rain Rescue for more information.

Want to help?
Before you make a booking make sure you click 'Referred by a friend' on your dashboard. Just enter the name 'Rain Rescue'  into the relevant fields for Tailster to donate £10 to Rain Rescue and we'll give you £10 off your first booking too!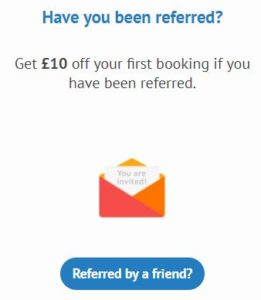 ---