If you're looking for an all natural dog treat, Buffalo Natural Dog Treats may be your answer…
Scroll down to find out who won our Easter giveaway…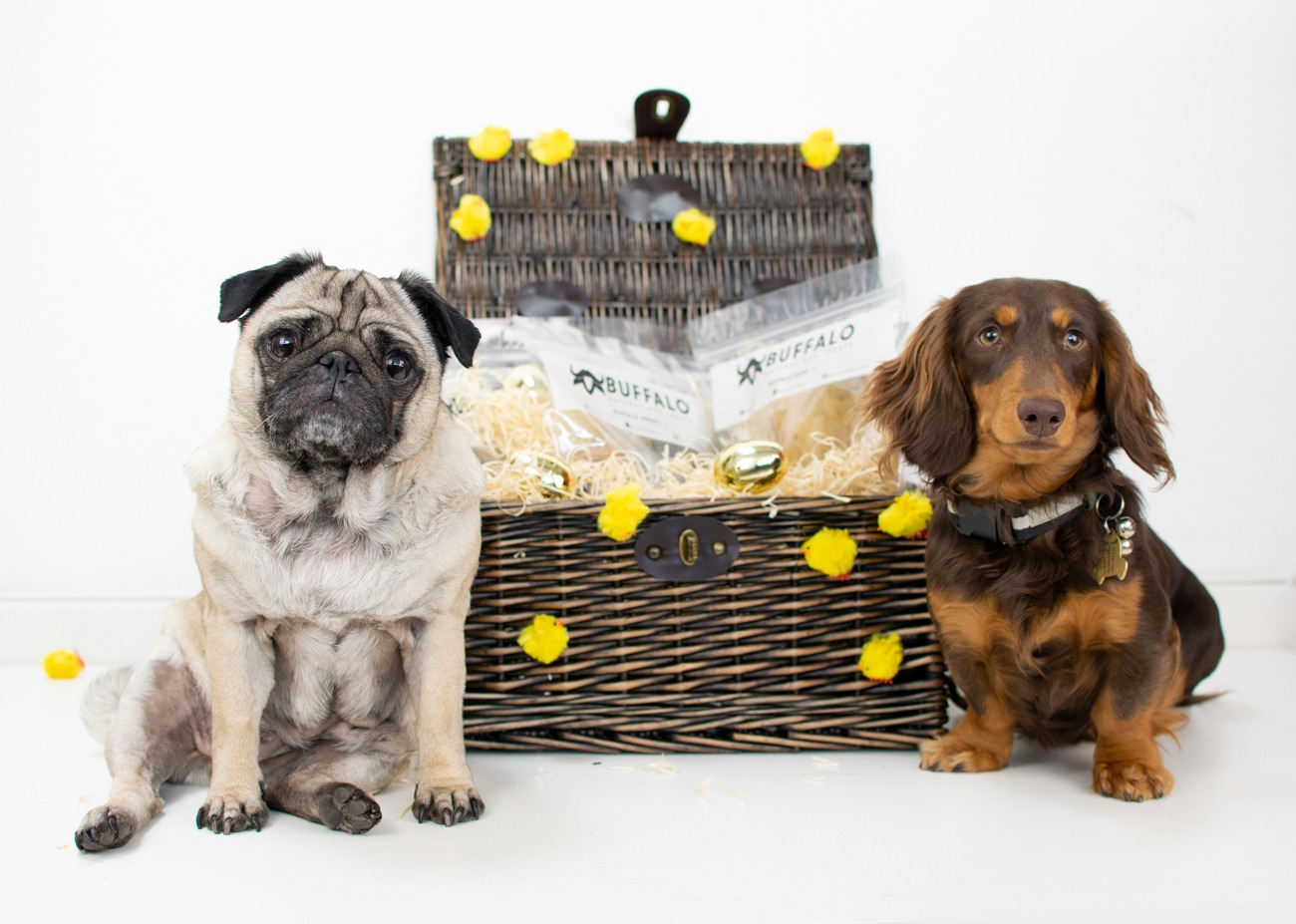 About Buffalo Natural Dog Treats
Buffalo Natural Dog Treats come from 100% grass fed and free range Water Buffalo. As an increasing number of  pet owners actively avoid rawhide treats in favour of more natural, digestible chews or bones, Buffalo Natural Dog Treats are a fantastic alternative.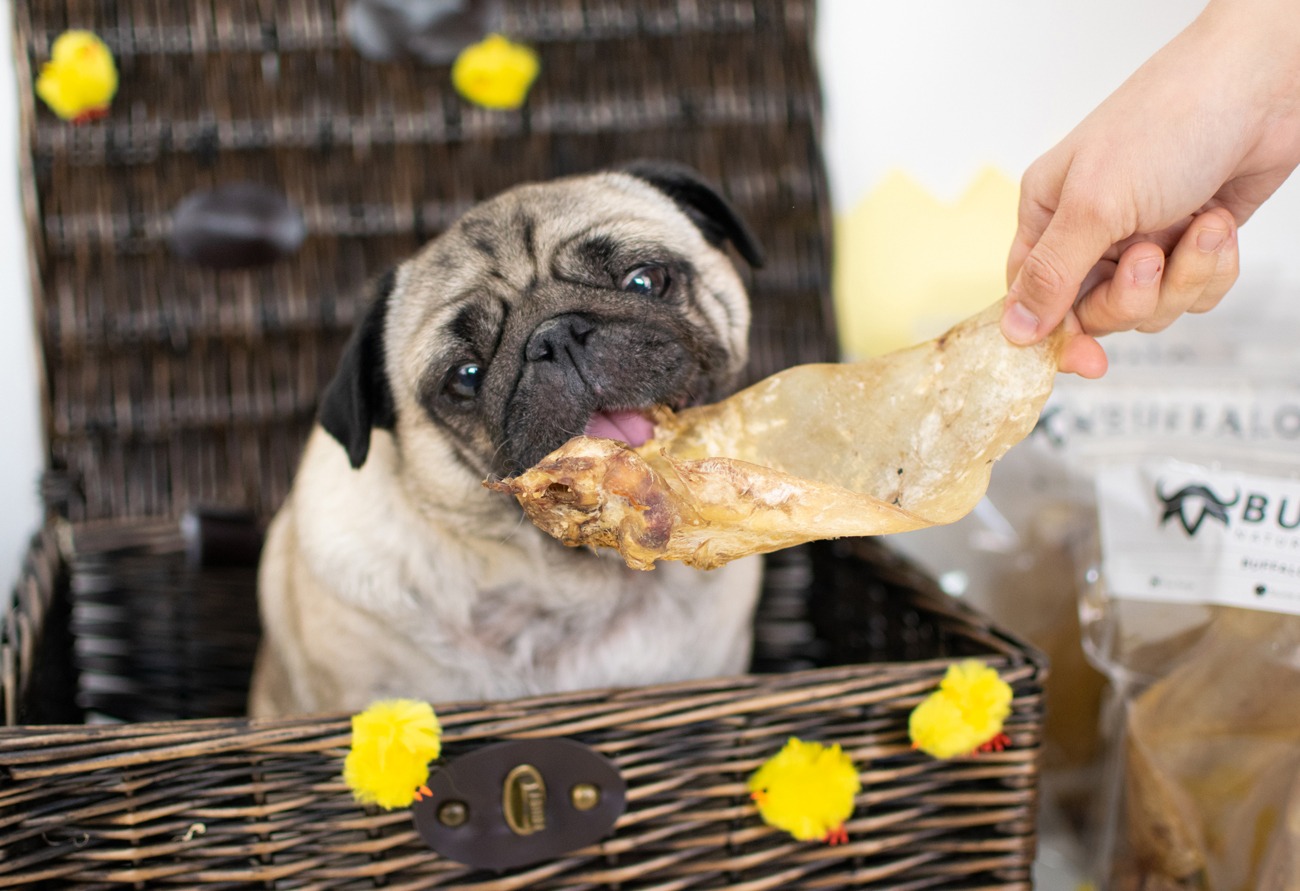 First Impressions
Buffalo Natural Dog Treats kindly sent across three different products for Wilma and Rocket to put to the test… We had the Buffalo wrap, Buffalo ears and Buffalo tripe.
The Buffalo wrap is a new twist on a traditional favourite… The air dried trachea is wrapped in lung for an extra meaty flavour. The dogs made easy work with the lung wrap and the trachea was a great chew for the afternoon.
Next up, we have the Buffalo ears. These ears are low fat, especially compared with the more traditional pig's ear, but very high in protein so it's a great option if you're trying to keep your pet's weight down.
Last but not least, the Buffalo Tripe. Supposedly the lower fat content of the tripe means it's less pungent and greasy than beef tripe but just as flavoursome for the dog. We wouldn't like to smell beef tripe if this is LESS pungent! But the dogs were obsessed!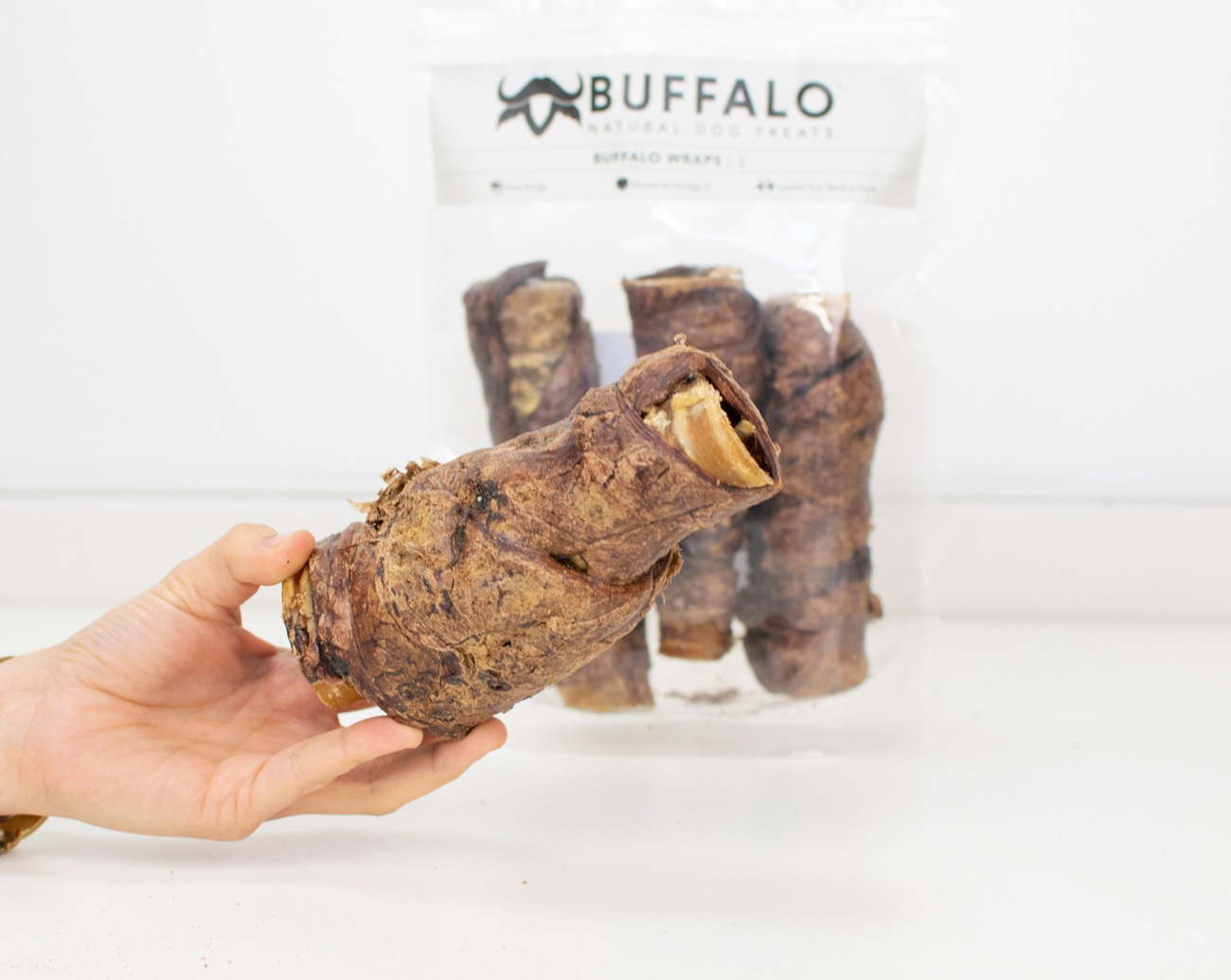 Final thoughts…
A leaner and healthier option, Buffalo meat has 14% more protein than Beef and 89% less fat. It's also lower in cholesterol and a great source of Heart Protective Omega-3. These natural dog treats are a great way to maintain healthy teeth and gums as the crunchiness will chip away at the plaque on their teeth. Not only are the natural dog treats preservative, hormone and filler free, they are a great option for dogs with pork or beef allergies.
An all round winner for our office dogs judging by the excitement in their eyes when we bring these out!
Congratulations to Catherine A and her pack who won our Easter Hamper full of Buffalo Natural Dog Treats!