As the tell-tale hints of winter begin slowly creeping in, it's essential that our cats and dogs remain visible in the darkening evenings. So without further ado, the Tailster team has handpicked a selection of hard-to-miss high-vis gear to prepare you this winter with your pet with a little help from our friends at Pets at Home, making sure you stay safe and seen during the gloomier days.
Top four must-haves for this winter with your pet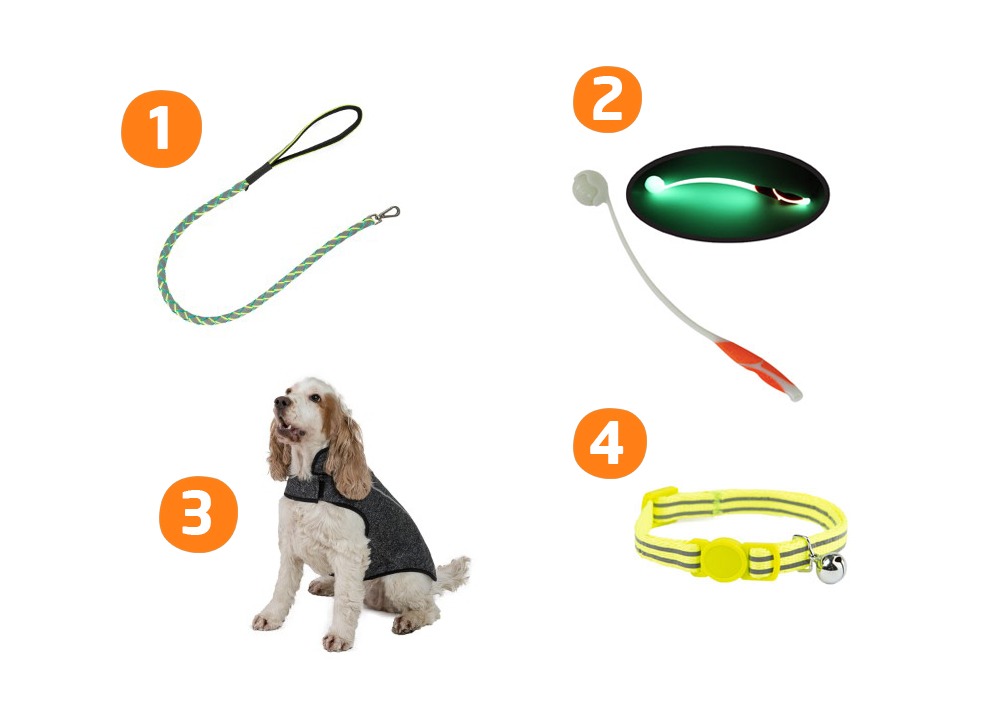 1. The winter-walks dog lead
3 Peaks have specially designed this lead to perform in tough outdoor conditions. This reflective braided dog lead has a padded neoprene handle for extra comfort on those long winter walks. It also lends extra visibility whilst walking in low light conditions helping to keep both you and your canine companion safe and seen.
2. The glow-in-the-dark ball launcher
If you're the proud (but exhausted) owner of a high-energy hound, your heart might sink a little as we wave goodbye to those long summer evenings. How will you tire your little terror out before bed now? Well, a glow in the dark ball thrower complete with a glowing ball could be your answer for all those fetch-fanatic pups out there.
3. The sweater-weather staple 
Another winner from 3 Peaks is the knitted dog jacket. A soft, snug material with reflective trim for visibility in low light – this is the perfect jacket for those frosty walks. Machine washable for those muddy adventures, this will become a winter wardrobe staple in no time.
4. The fluorescent safety-snap cat collar
Our feline friends are particularly vulnerable when slinking about on winter nights. The Pets at Home reflective cat collar has been designed for your cat's safety with a hard-to-miss fluorescent look that is sure to get your cat noticed. The collar comes complete with a safety release feature so the collar will snap or stretch if it gets caught on something allowing your cat to break free. Perfect for even the most independent of creatures.

Do you need help this winter with your pet? Or maybe you're going away for a cosy winter break and you need someone to come over and cat sit –  let us know and we'll match you with a tailored, vetted pet carer to cater to all your new pet's needs. Find your perfect match now.