Choosing a dog walker is no easy feat. Especially if this is your first time hiring someone to walk your four legged pal and you are worried about dog walking safety, you will need some due diligence. Not only do you need to ensure that you find a trustworthy person but you also need to think about how your dog behaves when someone else takes the lead.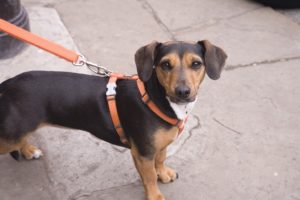 Here are some dog walker safety tips to put your mind at ease;
Research your dog walker prior to hiring. 
One of the most important things you should do when think about dog walking safety is to do proper research. Have they been used before? Do they have some good reviews? Are they professional?  Here at Tailster you can look at a potential walkers profile and discover all this information.
Have a meet and greet. We always recommend meeting anyone potentially taking care of your dog to ensure you, and your dog, are as comfortable as possible. This is where you can ask any important questions and get all the information you need. Make sure that the dog walker is familiar enough with the best areas for dog walking and that they have a certain level of knowledge when it comes to an emergency situation.
Choosing the right carer.
While this might sound a bit ambiguous, you should choose the right walker for your dog. If your dog doesn't like the person of your choice, then chances are you won't have that good of an experience with the dog walker. Choose the dog walker based on how your dog behaves. If your dog prefers slow and long walks, choose a walker that handles their services one dog at a time. Further, if your dog is extremely sociable, choosing a pet carer who walks several dogs at a time might be your best bet. Using Tailster allows you to specify the needs of you and dog so only the appropriate carers get in touch making the whole process as quick and easy as it can be.
Have your dog prepared for the dog walking session.
This can include anything from making sure that your dog is ready for someone else to take the lead, being comfortable with unfamiliar faces, to ensuring that your dog has proper vaccinations. By having your dog ready and prepared for the dog walking session you can be more easily assured that there won't be any issues and your dog will come home tired and happy.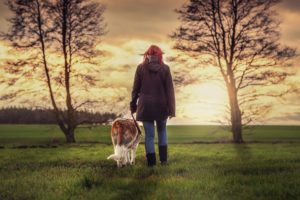 If you need any help finding the perfect carer for your pet, make a request below. It's free and it only takes 30 seconds – let's see who we can find for you.