Have you ever wondered what it's really like to be a pet sitter? We've been catching up with some of our favourite pet carers on Tailster and asking them to tell us how it really is… This week we had a good old chinwag with Julie O'Reilly who has been on Tailster since early 2017 and almost has a whopping 100 clients under her belt.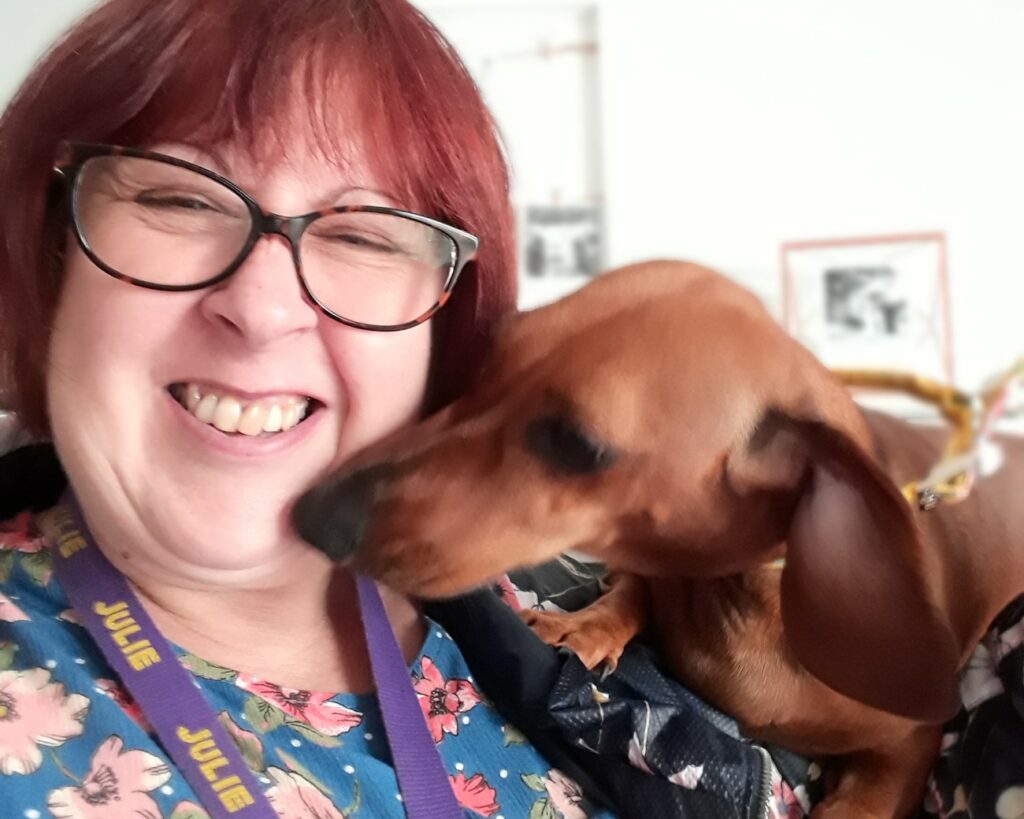 My name is… 
Julie. I'm 57 years old and I retired from being a teaching assistant two years ago.
My alarm goes off at… 
6am!
..And I feel like…
Staying in bed, but as soon as my feet hit the floor, I'm ready for anything.
I shake the sleep away by…   
Jumping out of bed and throwing on some old clothes. As a pet sitter, you can never stay clean – trust me.
Breakfast looks like… 
A big cup of piping hot coffee and a bowl of oats – just what I need to start the day! Whilst I wolf down my breakfast, I plan the best way to get from each of my pet's locations.
My day looks like… 
I have quite a few regulars booked in with me at the moment so it's going to be a busy one!
I head off to see Darcie and Rambo the gorgeous Great Danes. Darcie is epileptic, so needs medication five times a day. I was in for a shock when I first met these two – they're even more enormous than I expected! But I needn't have worried, they are gentle giants with a penchant for boiled eggs on toast. I let them out for a potter in the back garden and go upstairs to see Ruby the Persian cat. She's very sweet and likes to drink water from a running tap. I happily oblige and go back down to let Darcie and Rambo inside.
After I finish off at my first stop, I drive over to check in on my daughter's cat, Sable. She's a young, playful kitty but she's a little bit timid. Luckily the way to her heart is definitely through her stomach so I can usually bring her out of her shell with some treats. Sable's an indoor cat, so I'll stop off again later to clean her cat litter and have a play.
My final clients of the day are Ralph and Luna who are also house cats. Ralph is ginger and white and loves nothing more than a fuss. Luna, on the other hand, is a little bit shy but she'll do anything for Dreamies.
I finish the day by… 
Updating all my owners on the Tailster app. Once all my visits are completed, I send my clients a message and photo so they can see their pets are safe and loved. Most people treat their animals as a member of the family, so I think it's really important to put their minds at ease while they're away.
I started my own pet care business because… 
I wanted to be a vet when I was younger but I became a Radiographer instead. I've always wanted to work with animals, so it was the obvious step now that I'm retired.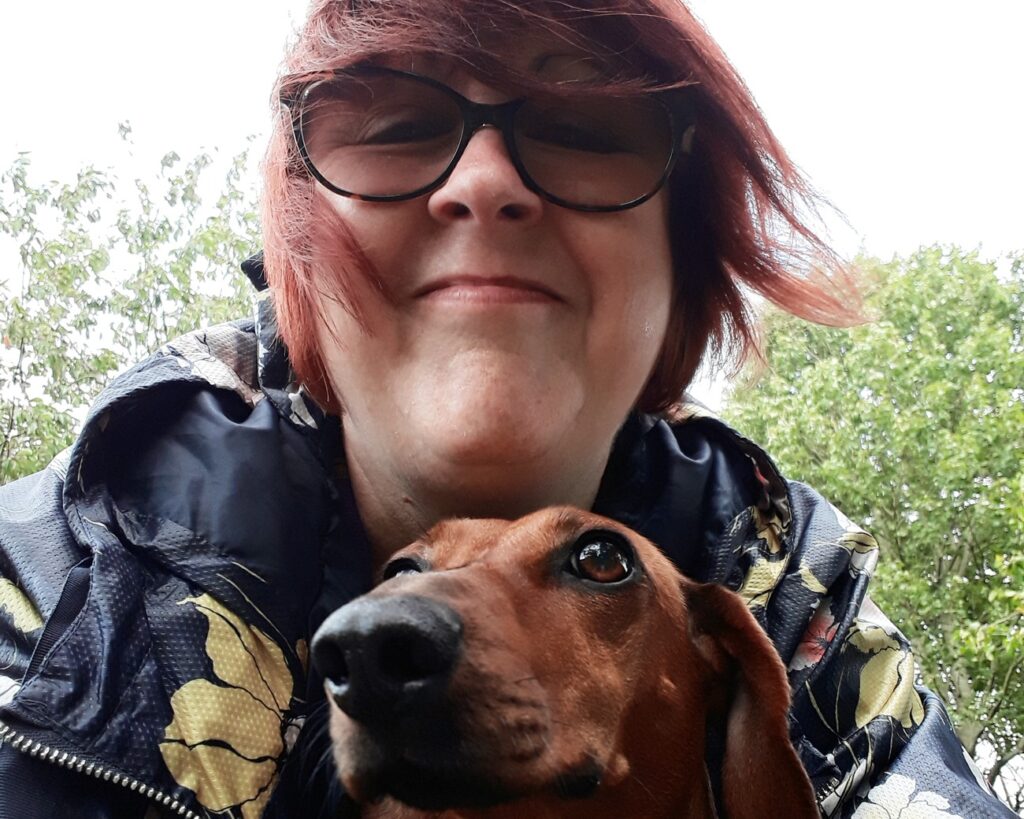 My biggest must-have for the job is… 
A plan! If you have a busy day, you need to prepare so that no pet misses out. I've found that the best way to prepare for visits is to do your homework. You need to plan your route so you're as efficient as you can be and I always look up areas on Google maps for good walking locations for my doggy clients.
I also have lots of diaries to keep track of all of my appointments. I'm never without my wellington boots, poo bags and envelopes to pop any keys in ready to post through the letterbox at the end of a visit. It should go without saying, but it's really important to have your phone for updates and photos!
My biggest tip for someone who wants to become a pet sitter is… 
My biggest tip would be to treat the animals as if they're your own. Be caring, kind and keep your owners' houses tidy and their pets safe.
My other tip is to always be flexible. I've had to go above and beyond in past, like dropping my clients off at the station, staying extra days, sorting vet visits, popping to the shops and a bit of cleaning – it's all part of the service! I think it's a big reason why people book me time and time again.
I started working with Tailster because… 
Tailster has a great reputation, loyal customer base, easy-to-use website and I know I'm guaranteed support from their customer service team. Tailster insures every booking so if anything ever happens, you're never dealing with it alone.
The team is always there to help and encourage you. Running a business as a pet sitter can be lonely, not to mention challenging, so having that support is invaluable to me.
The hardest part of my job is…  
The hardest part of the job is when it ends. Saying goodbye to a pet I've bonded with is always sad, but I hope to be booked again so I can see them once more. All the more reason to do a good job!
But the best part of my day is… 
The best bit is all the love, cuddles and kisses you get from the pets I look after. I meet lots of lovely people and get to stay in some amazing places too.
The weirdest animal I've ever looked after is… 
The strangest animal I looked after was a ferret. He turned out to be quite the character and luckily he didn't bite but he was a bit smelly! I've also cared for some horses, sheep and chickens before – I even got some free-range eggs at the end of that job.
People think my job is…  
The best job in the world – and I totally agree. I wanted to be like Mary Poppins for pets, and I am!