In this article, contributor Molly Brown shares her tips on how to help your pets through the bonfire season.
While bonfire night can be an exciting time to celebrate for humans, an estimated 45% of all dogs are frightened of fireworks, according to the RSPCA.
Here are a few tips to help you out with any possible problems you may encounter.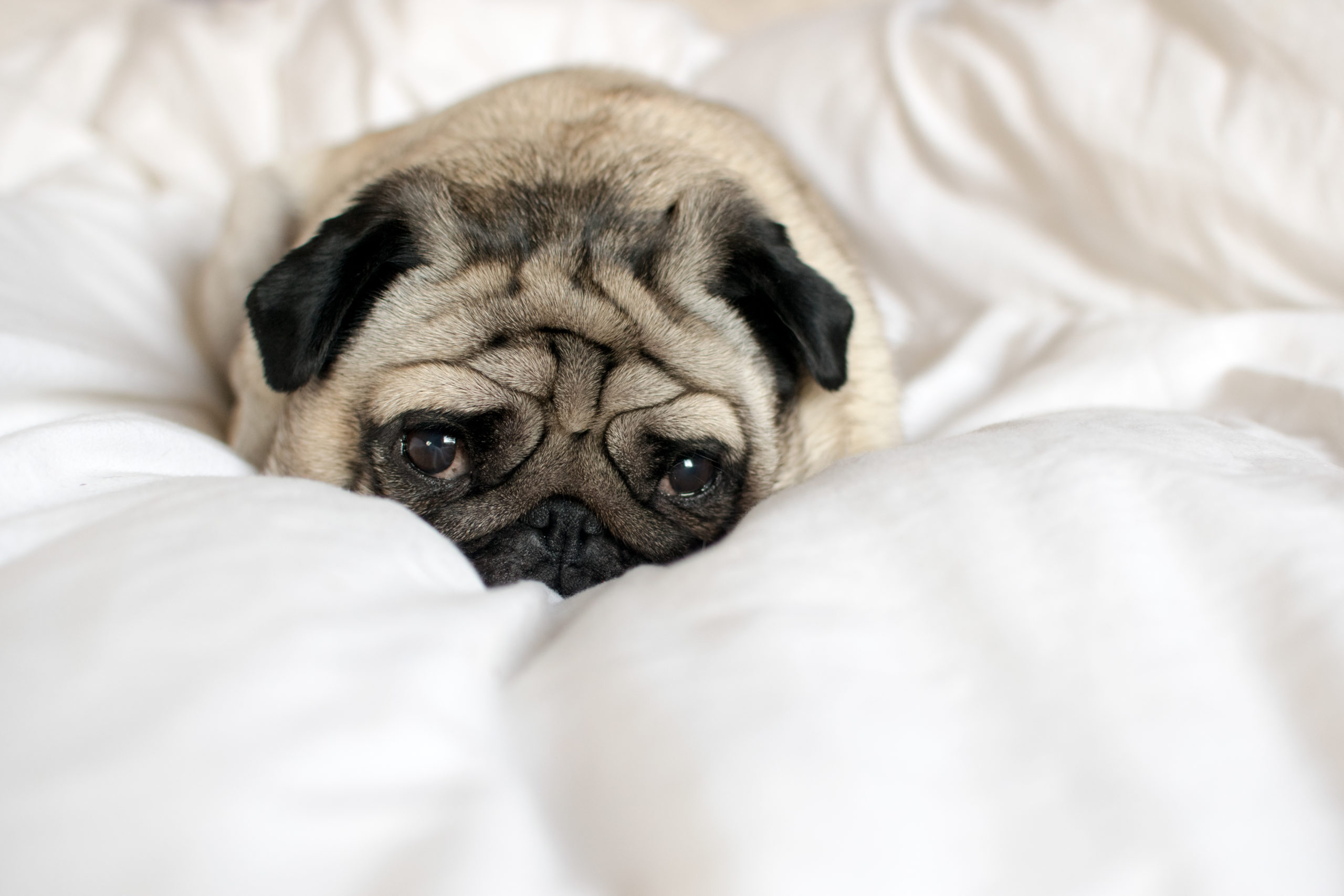 1. Act as normal as possible
Though it may seem difficult to act calm while you're worrying about your pets, they are very in tune with your emotions and may feel your anxiety during bonfire season. Keep them company and sit down to watch a movie together. This can be one of the most effective ways of distracting your pup from the big bangs outside.
Consider turning on the TV or radio; this can help to distract and provide comfort to your pet. If you feel they cope well with fireworks, play YouTube clips in the lead up to the 5th of November quietly. This can help your pooches get used to the sounds that will be around during the week.
2. Set up a safe space
Closing all doors, windows and drawing the curtains before it's dark can help. Create a safe corner or space for your pet with all of their favourite cushions, toys and blankets. This can provide a place of retreat for them if they feel uncomfortable.
Place an unwashed piece of your own clothing in the bed so your dog can smell your scent; this can help them feel calmer.
Similarly cat owners should create a safe space for their cats to hide. Leave them to hide if that's what they feel more comfortable doing instead of coaxing them out.
3. Prepare early
Try walking your dog earlier in the day when you know there's scheduled events close by, and feed your pet earlier than the fireworks are expected to begin. This is a great way to get your dog through their normal activities before they may be feeling anxious.
As events can take place throughout the week in November it is best to keep up to date with local events, and if you have a dog who is frightened or trembling under the sofa, not to leave them alone.
4. Ask for help
It might be that you're away or out watching a display yourself during the fireworks period. Why not use Tailster to find a pet carer? You can make a request here – it's free and only takes a minute.
Most importantly, we want to ensure that our pets are feeling protected, comfortable and happy this bonfire night. This way the whole family can enjoy the upcoming festive period!