It's that time of year when thousands of students take their next step in life and move away from home for the first time. It's an exciting, scary and stressful time – and that's just for the parents!
With every single nook and cranny of the car jam-packed with pretty much everything but the kitchen sink, it's finally time to head off to a completely new world.
As you sit down and take a deep breath after your half an hour work out of carrying boxes and bags filled with countless miscellaneous items to the car, you hear that all too familiar bark or purr. Not only have you forgotten to pack the kitchen sink, you've also forgotten to make room for your favourite furry friend – or friends!
Whether you face a half an hour journey, two-hour journey or a journey to the other side of the British Isles, even if you are the most cautious driver, extra precautions do need to be taken to keep our furry friends safe and secure in the car – it's a legal requirement after all.
Here's how to keep your pets safe during the car journey to university: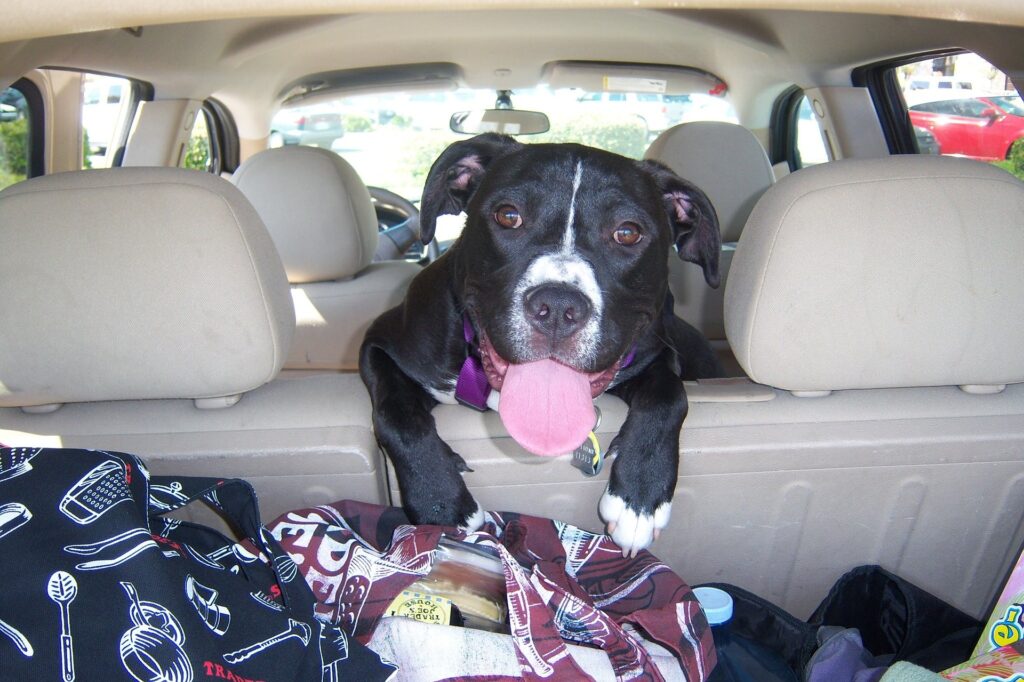 Seat Belt Harness
If your car is already packed and free space is a luxury then this will definitely suit your needs. Or, if your car isn't too full, but your car is quite small this would also be a great option.
These seat belt harnesses are really simple yet effective. A seat belt harness is a belt, where one end clips into the buckle of a car and the other end attaches onto your pets collar – just like a lead, but it keeps your pet safe and in place! This option is quite popular as it allows your pets to have a bit more room to move around, leaving your pet space to stretch their legs.
However, compared to the next option it could provide less protection, especially at high speeds. These are really affordable as well which is a bonus and prices start from around £3.50 from various online shops.
Pet Carrier
These do take up a little more space so, if there are already loads of boxes on your seats, you may find it difficult to fit another additional box into your car. However, if you do have a bigger car or there isn't too much in your car, this may be a better option than the previous.
This is an enclosed box, with holes in it to allow you and your pet to look inside and out! Although these are slightly more expensive, starting from around £10, they do ensure your pet stays safe in one enclosed space and therefore could be preferential over a seat belt harness.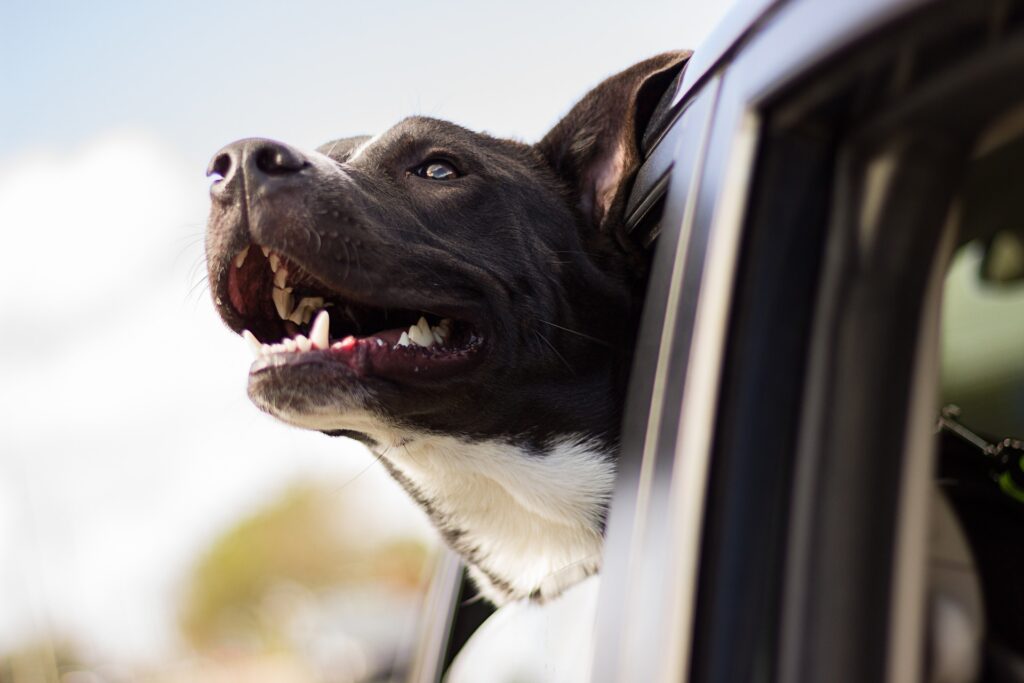 However, if your pet likes to stretch their legs then either the earlier or latter option could be better. Also, as many come with a handle, this can also double up as a way to carry your pet to the vet, to a friend or to a Tailster day care!
Pet Guard
With prices averaging around £25, the pet guard itself is essentially a gate that fits in above your rear seats, reaching to the roof and so doesn't take up much space at all itself.
It does, however, set up your whole boot as your pet's space, but does give them a free reign all over your car boot. Whilst it doesn't provide as much security as a pet carrier, it does allow more space for movement than the previous two options.
This prevents your pet from walking up to you to say hello, whilst also walking across the gear stick and jumping up at you whilst driving!
These three options are a great way to bring your pet with you on such an important journey. Do also remember a water bowl and food for your pet as moving away from home can take up a whole day!
If you do decide to travel without your pet, however, there's sure to be a Tailster carer in your area who can lend a helping hand!
As the kids head back to school and the summer comes to an end, Tailster have all of your pet care needs sorted! Whether you're looking for regular, daily walks or someone to pop in occasionally to check on your pets, we've got you covered. Click here for more information on Tailster's pet walking and sitting services.