It's Bake Off time again!
Yes, it's that time of week again, with the second in our series of simple, delicious, pet-friendly recipes for you and the animals in your life to try. Trust us, they'll LOVE them!
Each week will have a theme, much like the show itself, meaning that you can bake along in real time and join in with all the fun. And, this week is…
#CAKEWEEK
Here's our simple yet delicious 90-second mug cake recipe that's guaranteed to to be a sure fire winner! Once you've made your cake, take a picture with your dog, share the results on social media and make sure you tag us @tailstercom – we'll be right on it with our verdict!
On your marks, get set… BAKE!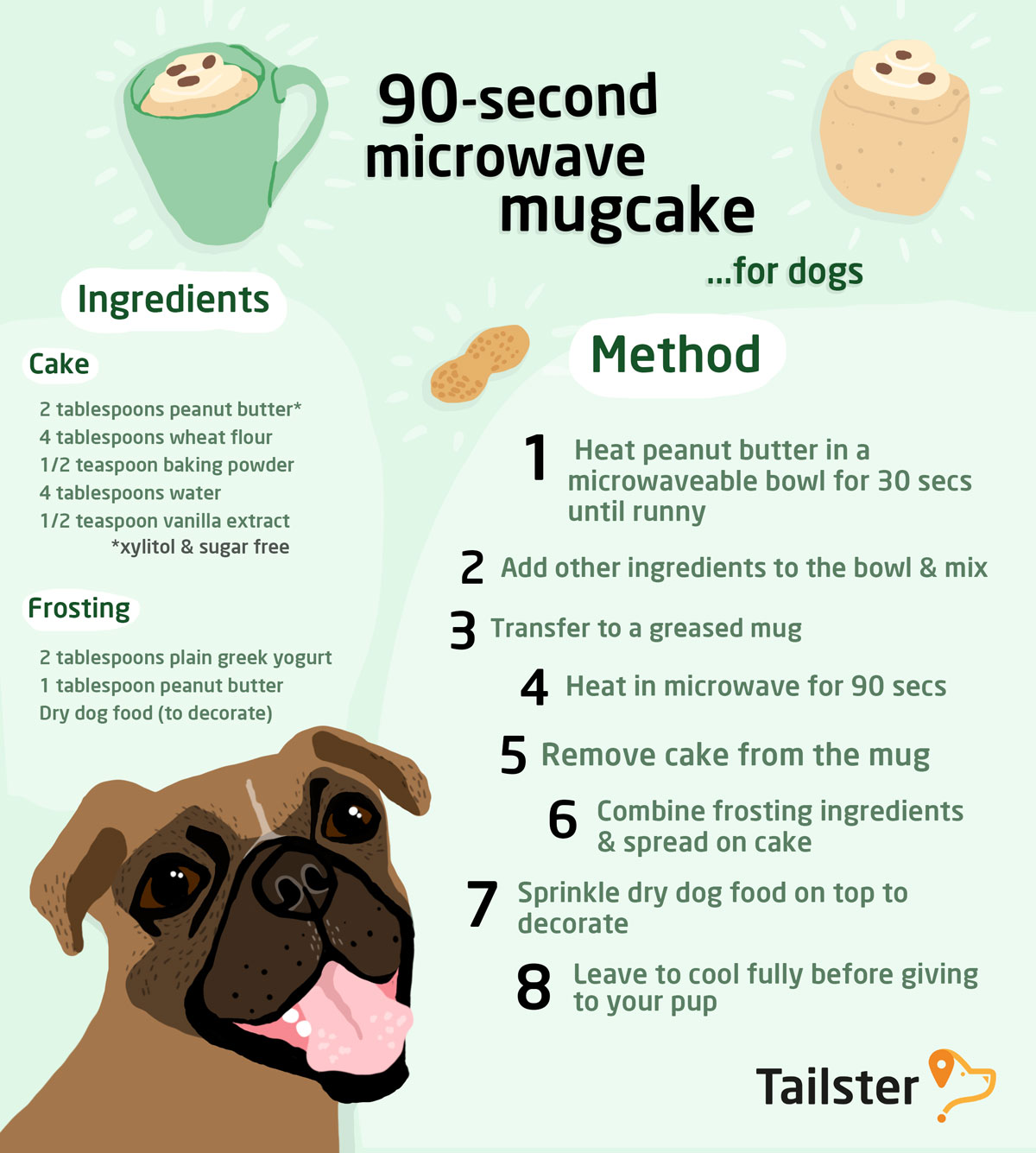 Ingredients:
Cake
2 tablespoons peanut butter*
4 tablespoons wheat flour
1/2 teaspoon baking powder
4 tablespoons water
1/2 teaspoon vanilla extract
* xylitol & sugar free
Frosting
2 tablespoons plain greek yoghurt
1 tablespoon peanut butter*
Dry dog food (to decorate)
* xylitol & sugar free
Method:
Heat peanut butter in a microwaveable bowl for 30 seconds until runny.

In another bowl, mix wheat flour, baking powder, water and vanilla extract.

Grease a mug and transfer all of the ingredients.

Place mug in the microwave and heat for 90 seconds.

Combine frosting ingredients and spread on the cake.

Sprinkle dry dog food on top of the cake for decoration.

Allow the cake to cool before removing it from the mug and feeding it to your dog.

ENJOY!