At Tailster, whether it's us, our owners or our carers, we're one big bunch of pet lovers. So don't you want to know some of the best animal stories going on around the world and in the news this week? Whether they're laugh out loud, health-related or even on the scary side, we've played sheepdog and done the round-up for you! Sign up to our NEWSletter now for more stories like this delivered straight to your inbox.
Six winter walking tips for you and your dog – in the news this week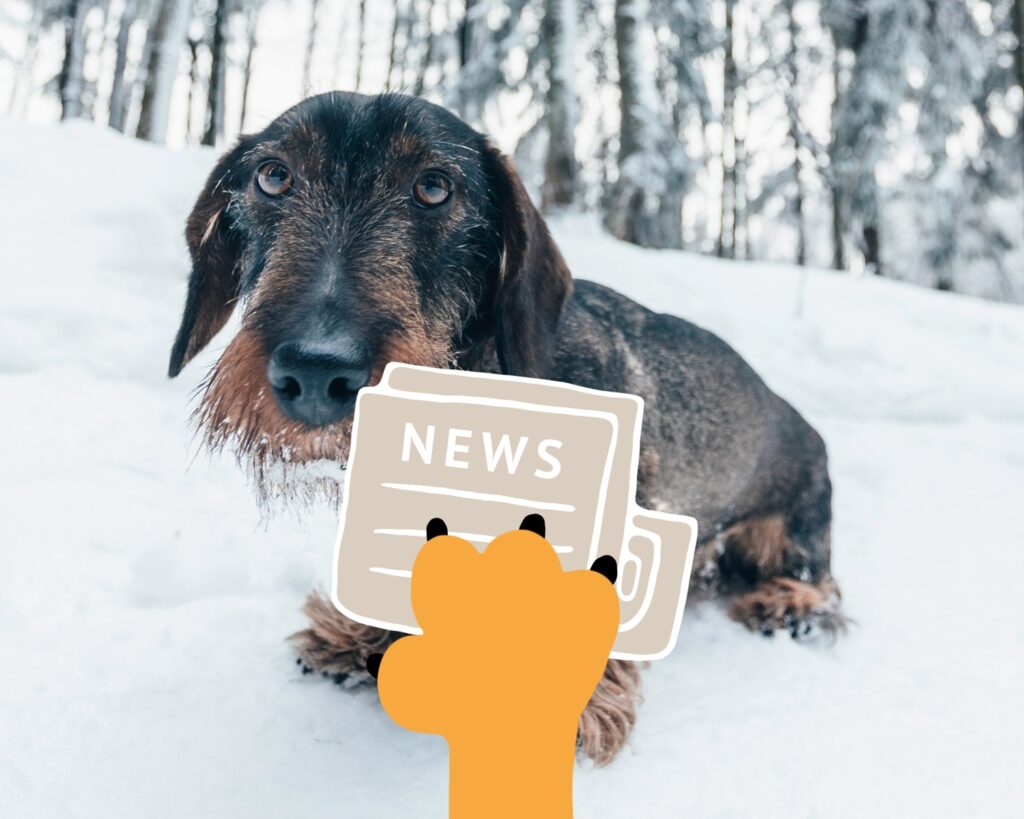 Country Living has put together a great guide to winter walking, including how to avoid grit poisoning – yes, keep a wary eye out for the perils of rock salt.
It may well help us, pedestrians, to walk down slippery pavements but when swallowed, it can cause vomiting, lethargy, and even kidney damage. Make sure you wash your pup's paws after a street walk so they don't lick off any of the residues from their little toe beans and fur.
Read the rest of the tips here
Psst… Suffering from a mild case of FOMO? Don't worry – if you want to see the rest of last week's NEWSletter just click here.

Work, family and social commitments mean that there often aren't enough hours in the day to give our pets the attention that they deserve. Click here to find out how Tailster can put you in contact with hundreds of pet carers in your local area, meaning that you can rest in the knowledge that your pets are being well looked after.