Remember, Remember, the 5th of November: Gun powder, Treason and… terrified pets? Although Guy Fawkes Night may be a great tradition here in the UK, it can be a really scary time for pets. We've written a handy list on how to prepare your pets for Bonfire Night, so you can enjoy the fireworks without fretting!
Ensuring your pet is happy and safe will be close to the top of any pet owner's list. With Bonfire Night, New Years Eve and Chinese New Year coming up, now is the perfect time to ensure you're clued up on how to minimise the stress fireworks can cause your beloved pets.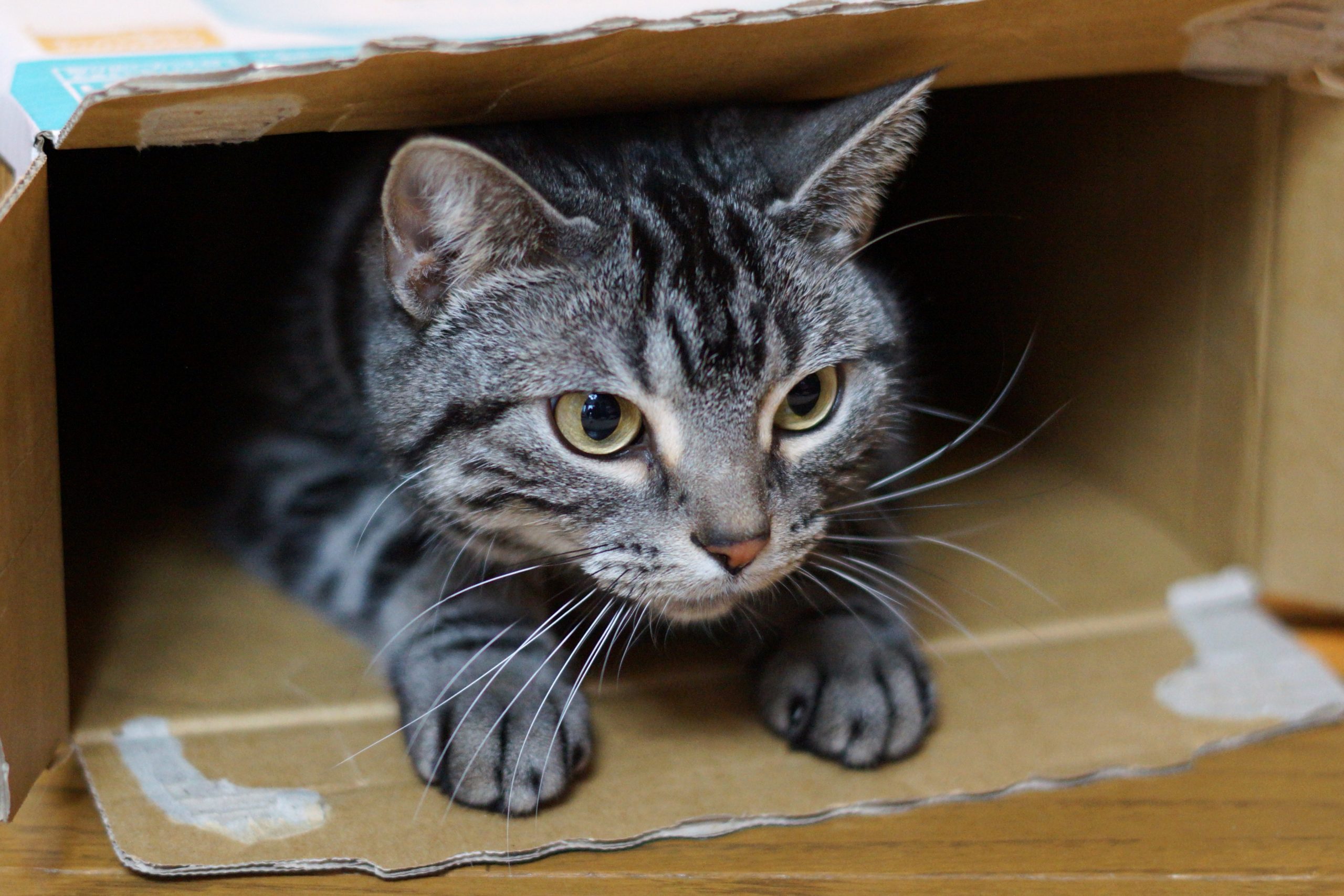 1. Allow them the comfort of their safe place
With all the noise that is going on outside, your pet will probably want somewhere safe to hide inside. Allow them to go to a hiding place, whether it's under the bed or tucked up in a blanket, and don't bother them once they are there. Trying to force them out for cuddles and treats might panic and confuse them. You can ensure their favourite toys are nearby should they want them.
It's a good idea to close windows, curtains and doors to minimise distressing flashes and mask sounds. You may also want to consider playing music or putting the TV on to muffle fireworks with familiar sounds. Dogs and cats have much bigger and more sensitive ears than humans, so please consider that they are more easily affected by loud noises.
2. Change up their routine
Lots of places have their fireworks displays in the lead up to Bonfire night so it can sometimes end up being a whole week of celebrations for your pets to endure. If your dog is used to going for an evening stroll or your cat gets left out at night, try adjusting their schedule on the 5th November and for the surrounding days. Keep your pets in once it gets dark and prepare yourself with a cat litter tray or puppy pads in case of any accidents.
Although this may seem a little disruptive, it is better to take precautions for these few short days than have a quivering, nervous animal for the following months. Taking them out for a pre-evening stroll can also help reduce excess energy – leading to a much calmer dog when the fireworks begin!
3. Help from products
Although many owners choose natural remedies to calm their pets, there are alternatives you can be prescribed or buy in shops to help settle your animals for more extreme cases with proven effects on animal temperaments. If your pet has previously experienced anxiety or stress, especially if they are easily affected by thunder-storms, speak to your vet about these products. You can buy them in sprays, plug-in diffusers and tablet form. We recommend researching the right product for your pet's needs before buying.
4. Don't forget small animals
Other small pets will be affected by fireworks too! If they live outdoors, think about bringing them inside or into a shed or garage. It may be a good idea to sound proof cages by putting blankets over them (ensuring they're breathable and your pet can see out if they want to!) and give them extra bedding so they can burrow comfortably.
It's best to stay with pets on Bonfire Night so they aren't alone. They may need comfort and support when feeling distressed or scared, especially if you live in a built up area.
If you're away or out watching a display yourself during the fireworks period, why not use Tailster to find a pet carer. You can make a request below – it's free and only takes a minute.