With Easter around the corner, spare a thought for your pet. While you are looking forward to stuffing your face with chocolate, there are huge dangers of your beloved pet tucking into the same stuff!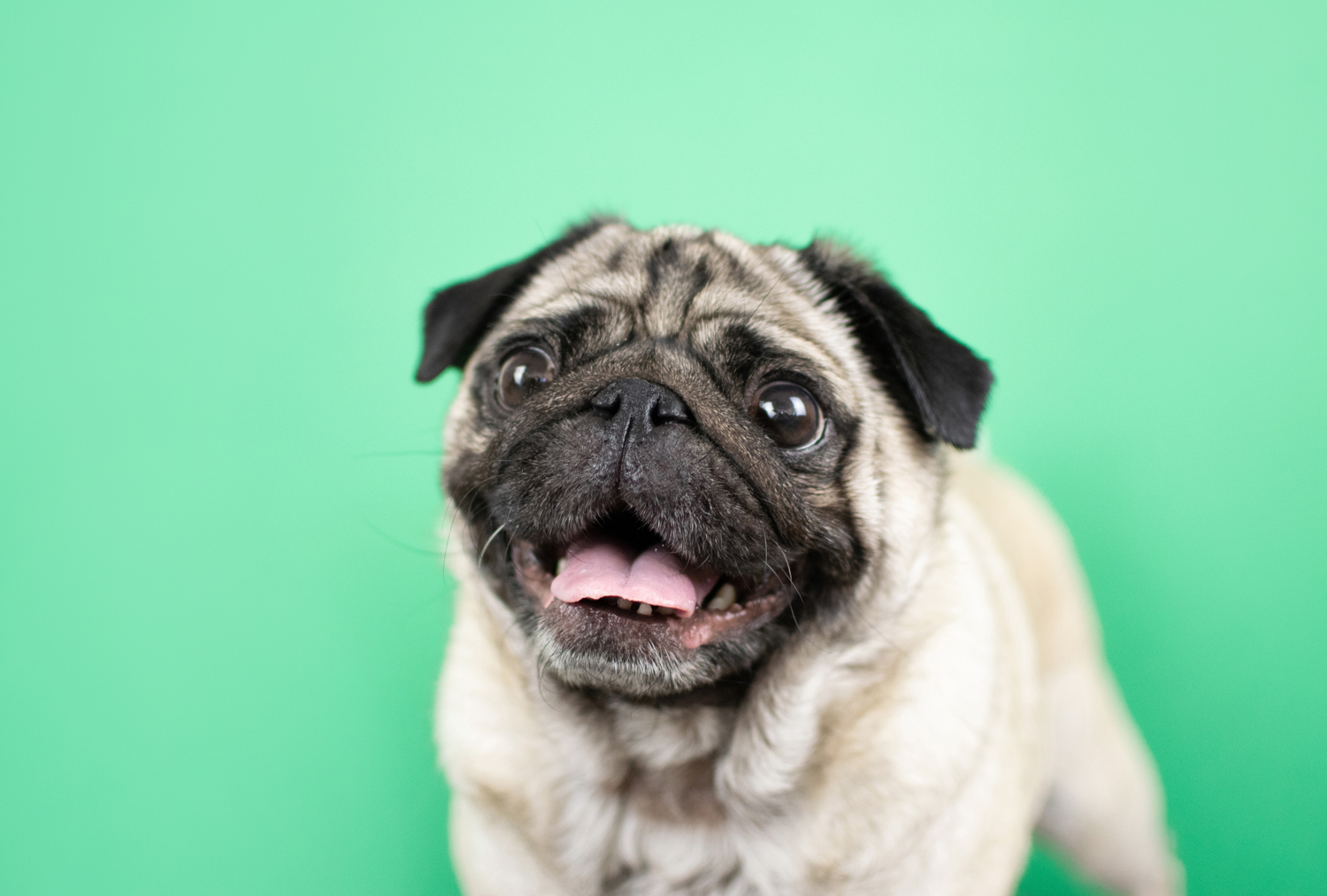 So why not chocolate?
Chocolate is extremely poisonous to our four-legged friends, as it contains a component called theobromine. Unfortunately unlike human's, dogs metabolise theobromine a lot slower than us which allows it to build up in their systems and reach toxic levels.
Different types of chocolate are more hazardous than others, watch out for dark chocolate in particular as this contains the highest amount of theobromine and would only take a small amount to poison a little dog. While milk chocolate and white chocolate have lower amounts, large quantities could still be dangerous to your pet.
What are the signs that your dog may have eaten chocolate?
If your dog has managed to gobble down large amounts of chocolate, the first sign is usually severe hyperactivity, followed by muscle tremors and seizures. If you suspect your dog has eaten chocolate don't hesitate to contact your vet straight away.
The treatment for theobromine poisoning is usually induced vomiting within two hours of ingestion, if successful, your pet is likely to make a full recovery!
Can you get Easter eggs for dogs?
You will be happy to know the answer is yes! To prevent any chocolate mishaps we have put together a list of the best pet-friendly Easter eggs! So here are our favourites:
Dogs:
For your canine friends we have eggs made with carbo, which is the dog-friendly alternative to chocolate. Free from cocoa, wheat, and gluten but still guaranteed to taste great for your four-legged friend.
Scooby Snacks Doggy Easter Egg from B&M: Don't let your beloved dog go without a treat during Easter! Give them this delicious Scooby-Doo Easter Egg. Dog safe and even has added vitamins.
Waggy Easter Egg from Pets at Home: This foil wrapped Easter egg is made from delicious carob, the healthy alternative to chocolate. Each egg is lovingly made in Lancashire, using only the finest ingredients for the best taste. This is a treat your dog is sure to love! Suitable for dogs over 3 months of age.
Hatchwells Easter Egg for Dogs from Waitrose: Just like a normal Easter egg, but for dogs. What better way to celebrate Easter than to treat your dog to this very tasty, dog safe Easter egg!
Cats:
For your feline friends we have a selection of yoghurt and catnip flavoured delights, your cat will be tearing off the foil to get their claws into these Easter eggs.
Purrfect Easter Egg from Pets at Home: Include your feline friend in the seasonal celebrations, the Yoghurt and Catnip Flavoured Easter Egg is especially for cats and has been lovingly made in Lancashire using only the finest ingredients. This is a treat your cat is sure to love! Suitable for Cats over 3 months.
Garfield Easter Egg for Cats from B&M: Keep your furry friend happy this Easter with their very own choc-free egg! Made from a yummy yoghurt and catnip recipe! An ideal cat treat for hungry felines.
Hatchwells Easter Egg for Cats from Waitrose: A scrummy Easter egg just for cats. Treat your moggies to something special (and very different!) this Easter with a totally edible treat for cats. They'll be rolling around on the floor licking their lips before you know it.
Small Animals:
Not forgetting our smaller friends, here are a few eggs to get their taste buds tingling this easter.
Hoppy Easter Easter Egg for Small Animals from Pets at Home: The Dandelion Leaf flavoured Easter egg is a treat they are sure to love! Suitable for Rabbits, Guinea Pigs, Hamsters, Rats, Chinchillas, Mice, Gerbils, and Degus. Not suitable for Ferrets. Not suitable for animals under 3 months old.
Hatchwells Easter Egg for Small Animal from Waitrose: A scrummy yoghurt flavoured Easter egg just for small pets! Give your little ones a seasonal treat with a specially made Hatchwells Easter egg. The manufacturer states it's suitable for all animals.
Feeling creative? Why not make your own dog-friendly Easter egg?
Here were have put together a simple step by step guide to creating your own dog-friendly easter masterpiece.
What you'll need: 
An Easter egg mould (tip: try using the plastic packaging around a shop bought Easter egg), several packets of dog chocolate drops or carob drops, a saucepan, mixing bowl, and spatula.
Step 1 – Slowly melt the carbo drops in a mixing bowl over a saucepan of simmering water, making sure you stir the melting drops regularly with a spatular.
Step 2 –  Once all the drops have melted, equally distribute the mixture into each half of the Easter egg mould. You can then use the spatular to evenly spread the mixture to cover the mould.
Step 3 – Let your egg set, once set you can fill one side of the egg with lots of doggy delights such as peanut butter (just make sure xylitol-free).
Step 4 – Use the spatular to gently add some of the melted mixture around the edge of your filled egg half. Then place the empty half on top of the melted edge. Hold this in place to seal your egg together.
Step 5 – Wrap your egg up in some foil and it's ready for your dog to enjoy!
If you want to go the extra mile for your furry friend, organising a pet friendly Easter egg hunt is one way to get your dogs tail wagging. We suggest hiding the Easter treats at nose level so your pet can easily sniff them out, the smellier the treats the better where your pet is concerned!