Does your beloved kitty cat transform into an unforgiving hunter whenever an innocent mouse is around? Are you tired of finding fallen birds in your kitchen? Do your neighbours loathe you because your cat lives life as a feline Rambo? Not all hope is lost!
Because of the destruction of their natural habitats, birds are increasingly relying on our back gardens for feeding. Yes, which is exactly where your cat calls its stomping ground. Read on for the Tailster team's tips for regulating your pet's hunting-behaviour…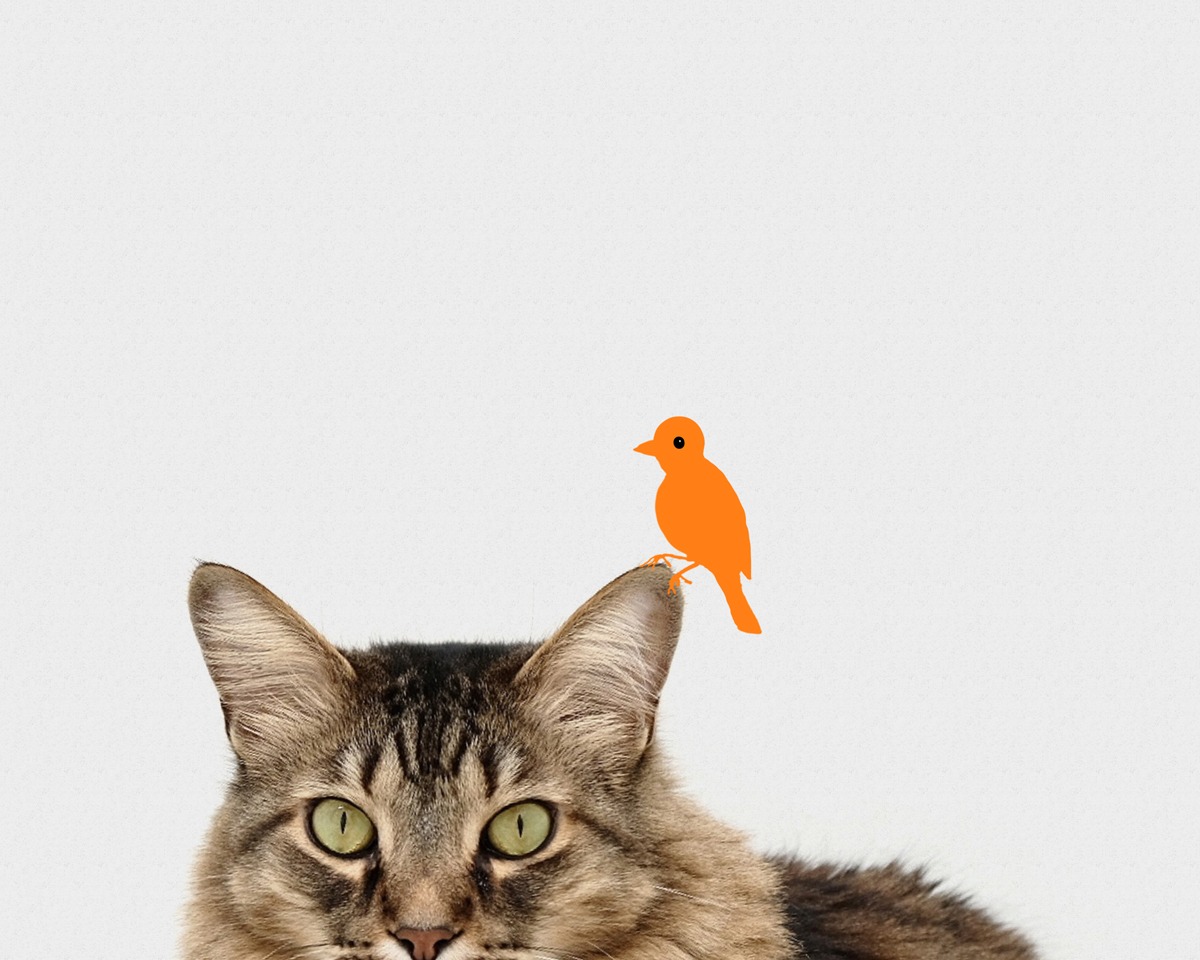 According to the Royal Society for the Protection of Birds (RSPB), UK cats catch around 27 million birds every year. While it's true that our feline friends mostly attack already sick or dying birds, their hunting behaviour can severely endanger some rare feathered species. Bringing dead birds into homes can also pose health risks for both humans and other pets, like the spread of salmonella bacteria and certain types of cat flu. But no need to despair! While it's only natural for your cat to channel its hunting instincts, a few adjustments can bring some peace of mind to local wildlife and your own habitat.
Trick #1
This might sound obvious, but a well-fed cat is less likely to follow its natural hunting instincts. However, cats are individuals with their own personalities; some will continue to look for prey no matter how full their tummies. If your pet is a part of this bunch, bear with us.
Trick #2
Attach a bell to your cat's collar during outdoor adventures. This simple step will warn the birds that a predator's lurking. It will also make finding your desperate-to-pounce cat much easier. Be careful that the bell's not too tight and can be safely released if your cat gets caught in an unruly garden hedge. If ever in doubt, ask a vet or your Tailster carer.
Trick #3
If you want a quieter solution, you can pop a loose-fitting scrunchie over your cat's collar (also called collar cover). The bright colours will scare the birds away and your pet will look even more adorable!
Trick #4
Try to keep your cat indoors when birds are the most active – just before sunrise and right after sunset. Also, be aware that most birds come out after rainy weather to feed. If you're too short on time or out of the house to do this, fear not! Our caring cat-sitters will make sure your pet stays busy and bird-free.
Trick #5
Don't just look out for your own pet. If you notice a stray cat, take it to a shelter. There are lots of health problems that come from street cats feeding on birds. And it goes without saying, that you're also doing your bit to help rehome a parent-less puss!
By following these simple steps, your cat will transform from a reckless bird-chaser into the gentleman (or lady) of the neighbourhood!
For more information about bird conservation and cats, visit the RSPB website.

Work, family and social commitments mean that there often aren't enough hours in the day to give our pets the attention that they deserve. Click here to find out how Tailster can put you in contact with hundreds of pet carers in your local area, meaning that you can rest in the knowledge that your pets are being well looked after.