We had a chat with Nottingham-based Francesca about how looking after dogs through Tailster has boosted her confidence and changed her life for the better…
Hi Francesca! Could you introduce yourself & tell us a little bit about what you do? ​
Hi, I'm Francesca! I'm 28, Nottingham born and bred, dog mum, wanderluster, and mental health advocate. I work from home, which means I'm able to spend time with my two pooches. I also do voluntary work and I'm always planning my next adventure!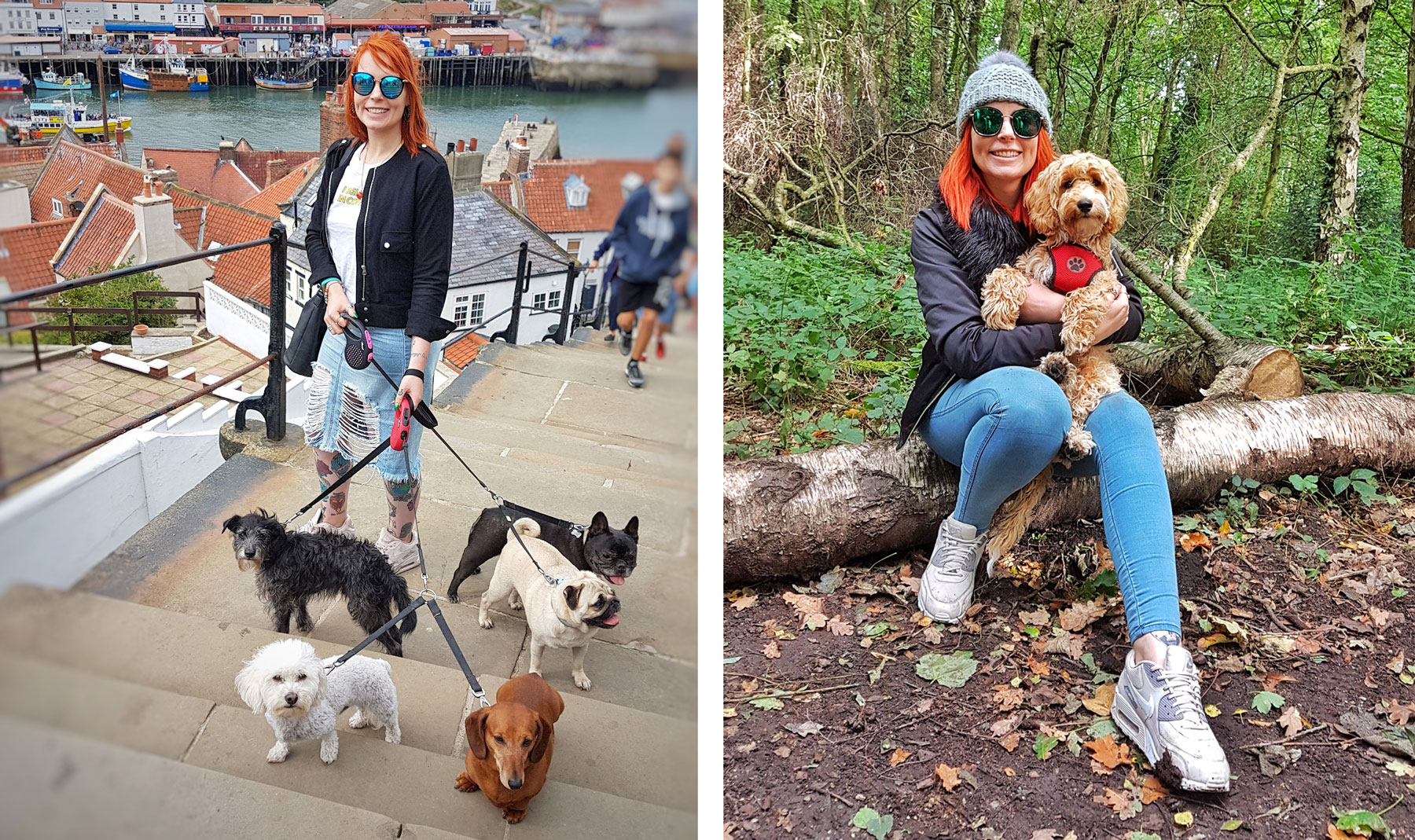 Why did you decide to become a pet carer?
I'm always the first to volunteer to look after other people's pets as well as having my own. ​I have years of experience with a wide range of animals, but it's only this year that I have decided to turn that natural ability and passion into a career.
​I came across an advert for Tailster on social media and thought it would be a great way to test out whether being a pet carer would work for me. I was overwhelmed with the response and the site has really helped my self confidence, developing connections with people and their pets.
What are your top tips to make it as a pet carer?
​Just be yourself, as corny as it sounds!
Owners will choose you if they have a personal connection to you and can see how well you bond with their pets. There's no rocket science to it – you just have to be natural.
What should you avoid doing as a pet carer?
​Never assume and never over-commit.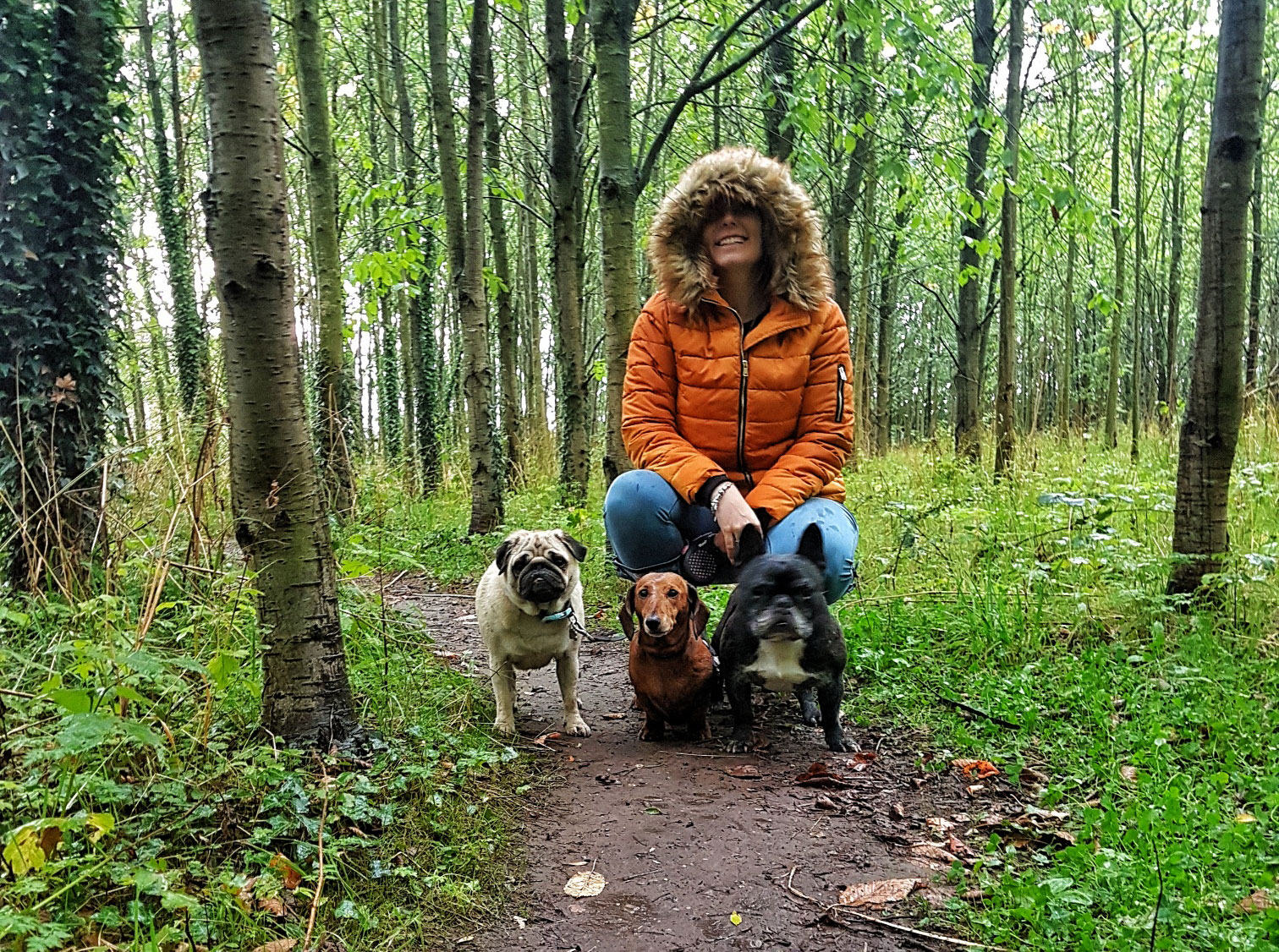 Do you have any advice for owners to help them find the right pet carer? 
​I know we are all price conscious, but cheaper doesn't necessarily mean better. You wouldn't leave your human children with a stranger, so why risk the same with your fur babies?
Meet and greets are also vital and you can never ask enough questions. It's like a match making service – you have the opportunity to find someone right for you and your pets, so utilise it as much as you can!
What's your most memorable moment as a pet carer?
​I recently took a day trip to Whitby over the bank holiday with a few of the dogs that I was looking after. The amount of attention I attracted was phenomenal! I had people from all different avenues of life approaching me to stroke the dogs, asking why I had so many, whether I was mad, etc! (I am!).
I absolutely love how animals have the power to bring out the best in us and unite us. If I had travelled to Whitby alone, I probably wouldn't have spoken to anyone and kept myself to myself. Because I had six dogs with me, however, I was attracting conversation left, right, and centre. It was like having celebrities on leads! We made so many people smile that day and, for me, that's what I love – the dogs had an amazing day and brought joy to so many strangers.
Where are your favourite dog-walking spots?
​Luckily, Nottingham has a lot of great dog walking spots so I try to go somewhere new every day.
We are spoilt with Sherwood Forest and areas where dogs can be off the leads to explore. I'm also a short drive away from Derbyshire and the Peak District, so when I am looking after larger dogs or dogs with a huge amount of energy, a day trip there is perfect.
How do you prepare to care for a pet?
For walkies, ​I have my dog walking belt and an accompanying bag. I always overpack as you never know what the dogs might need or who you'll bump into. You can never have enough poo bags or water!
For boarding, I have turned the cupboard under the stairs into a dog den and 9 out of 10 dogs will stay there and snuggle up with my own dogs. Otherwise, I have spare crates and beds in other rooms in the house.
Plus, if there are really anxious dogs or those used to sleeping with their owners, my bed is always available!
Do you have any of your own pets? Could you tell us their story?
​I have a Pug called Marley and a Frenchie called Coco.
Marley is 3, an absolute nutcase, the love of my life, and my first "owned" dog.
I rescued Coco two years ago – she is 9 and I am her fifth owner. She was very anxious and wary when I first got her, but she has completely blossomed since living with us and I couldn't imagine life without her. I refer to them as my kids and you very rarely see me without them… we are a trio, a package deal.
Is there anything else you would like the Tailster readers to know?
Whether you are a pet owner or a sitter, it's so important to bear in mind that all pets are individuals and have their own personalities. I think the Tailster site and the people behind it really understand this and that's why I love using them. Thanks so much everyone!

You can find Francesca's profile here. Interested in becoming a pet carer, or looking to find someone to take care of your pets? Click here for more info