We love the Queen, and this Saturday (June 9th) marks HRH Queen Elizabeth's 92nd birthday. In 2018, the Queen will have reigned for 66 years, making her the longest serving British monarch of all time! During this time, the Queen has become widely recognised for her love of dogs, often being photographed alongside her trademark Corgis.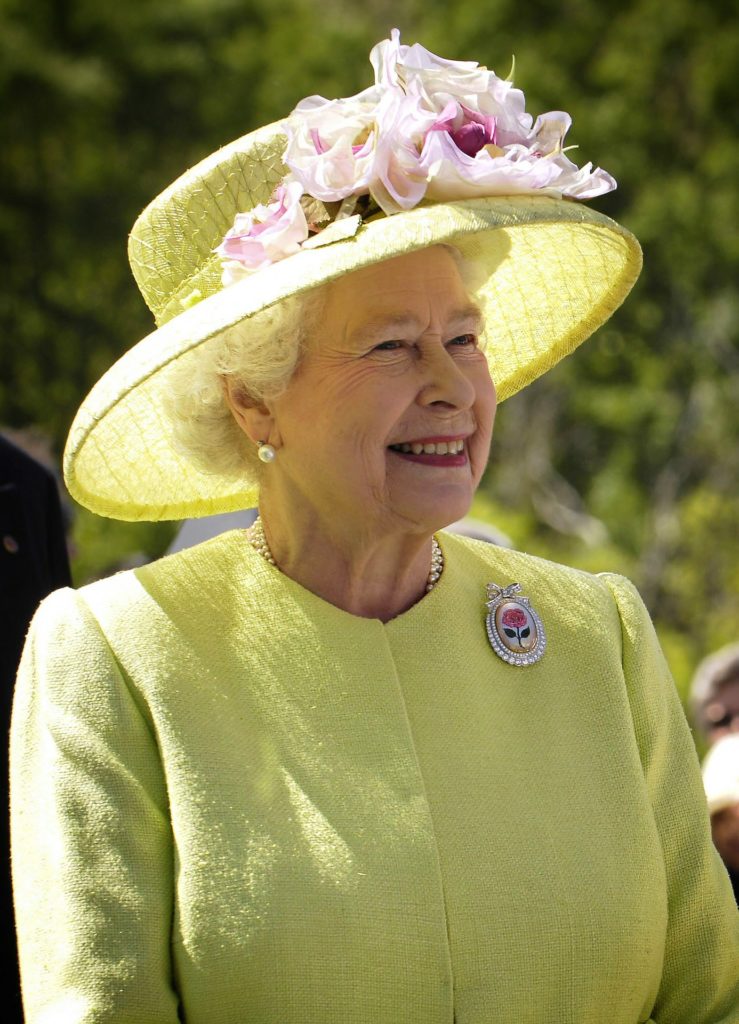 But, the Royal Family's association with animals goes back hundreds of years. Beginning with Queen Victoria, here's a history of Royal Dogs through time:
Queen Victoria
Queen Victoria was a dog lover from a young age. For her 17th birthday, she was gifted a portrait of her beloved Cavalier King Charles Spaniel, Dash, who was a gift from her mother.
Dash died in 1840, and was buried in the grounds of Windsor Castle with the epitaph:
"His attachment was without selfishness,
His playfulness without malice,
His fidelity without deceit,
READER, if you would live beloved and die regretted, profit by the example of DASH."
Prince Albert, Queen Victoria's husband, was also a dog lover. When they married in 1840, he arrived at the ceremony with the greyhound Eos, who also accompanied them on their honeymoon.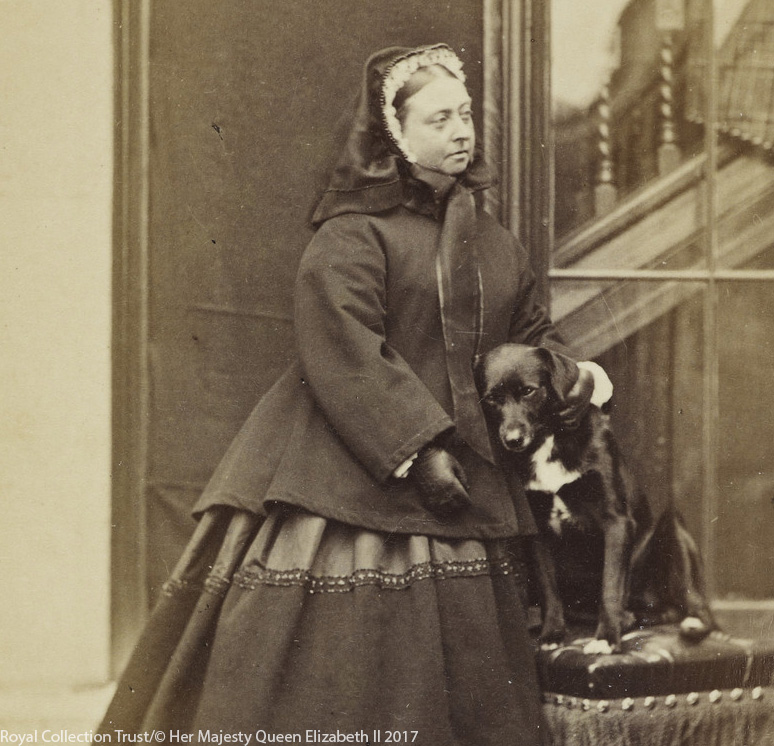 They would later acquire a selection of Dachshunds and, during the 1860s-70s, she developed a fondness for smooth haired Collies, of which she owned 88!
After ascending to the throne in 1937, Queen Victoria became a Patron of the RSPCA, and later in 1885 a Patron for Battersea Dogs Home.
Queen Victoria was also the first British owner of a Pekingese, with Looty imported to the UK from China. In short, Queen Victoria loved her dogs!
The Kings' Dogs
Each of the Kings that followed Queen Victoria's reign would become dog owners, with Edward VII owning perhaps the most famous pooch, Caesar the Terrier. Caesar would accompany the King everywhere, including meetings with politicians and, following the King's death, he poignantly followed the coffin containing his dead master down the crowded street.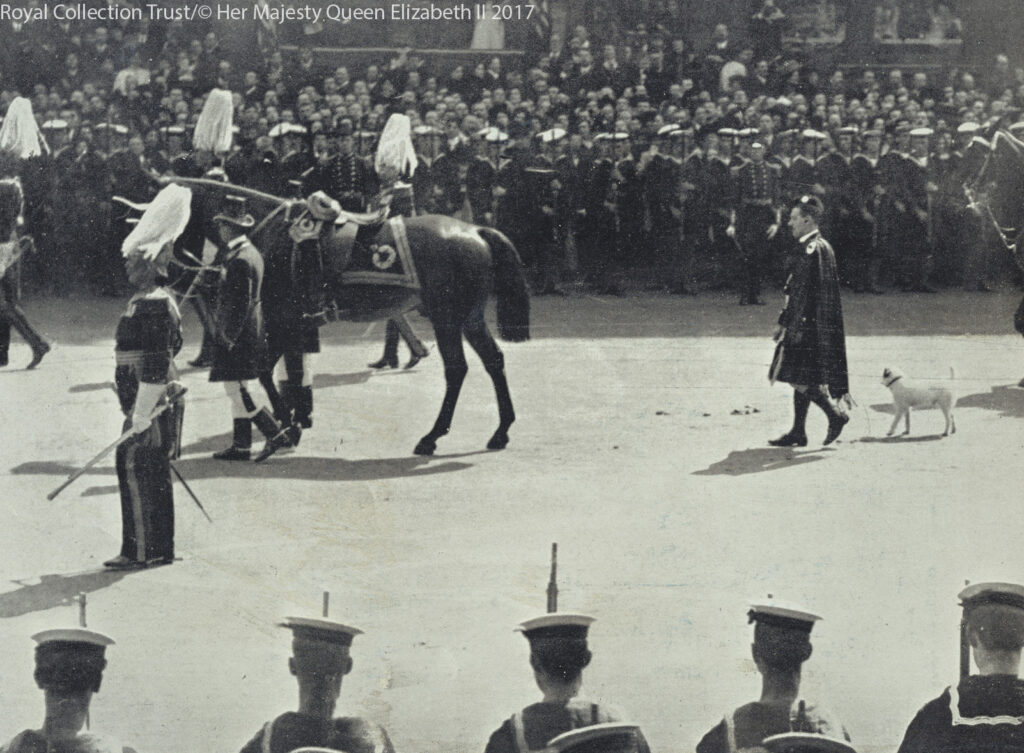 Both King George V and VI were also dog owners, with the former notably keeping them as personal pets. George VI, however, kept a number of Labradors as gun dogs, and was particularly fond of yellow Labradors, which were relatively uncommon in the UK in the early 20th century.
It was George VI who acquired the first Royal Corgi, Dookie, in 1933.
Queen Elizabeth's Corgis
In 1944, Queen Elizabeth was given Susan the Corgi as a birthday present. All of the Queen's Corgis since then have descended from Susan, and the Queen continues to be photographed with her corgis today. They even became stars of the 2012 London Olympic Games Opening Ceremony!
The list of the Queen's pets doesn't end with dogs though. The Queen also owns an elephant, two giant turtles, a jaguar and a pair of sloths which now live at London Zoo. They're just a few of the many unusual gifts she's received over the years!
Recently, Meghan Markle introduced Guy the Beagle into the Royal Family, making him the first royal rescue dog ever!
The Royal Family has had a variety of breeds over the years. If you're a dog lover and want to care for several different breeds, perhaps Tailster can help. Once approved as a Tailster carer, you can get paid to care for other people's pets as an when you choose – and make a bit of extra cash while you do it! For more information, click here.