Vets believe that 52% of dogs are overweight according to PFMA's Vet Survey showing a rise in canine obesity.
Whilst some may find them cute, chubby dogs are not to be taken lightly… Not only can obesity in dogs result in health conditions such as diabetes, heart issues and respiratory problems, insurers have been known to reject claims where obesity has not been disclosed. This means one hefty vet bill for entirely avoidable conditions.
How can PoochPlay help my pet?
PoochPlay is a dog activity tracker and well being management app with the world's lightest Dog Monitor (that attaches directly to a collar or harness) and tailored diet plans.
It allows you to track minute by minute activity time, rest time and will even recommend how much food your dog needs to eat! PoochPlay can help your dog return to and maintain a healthy weight as quickly as possible.
We've tried the trackers here in the Tailster office and have been blown away by the information it gathers. We're glued to our phones as we refresh the app to see which dogs has reached their activity goal first (..and may or may not be chasing them around the office to try and win..)
PoochPlay are very kindly offering a whopping 20% off your tracker to Tailster readers. We think they'd make a great stocking filler, so click here to purchase & redeem the offer!
Below we've put together four signs your dog is overweight…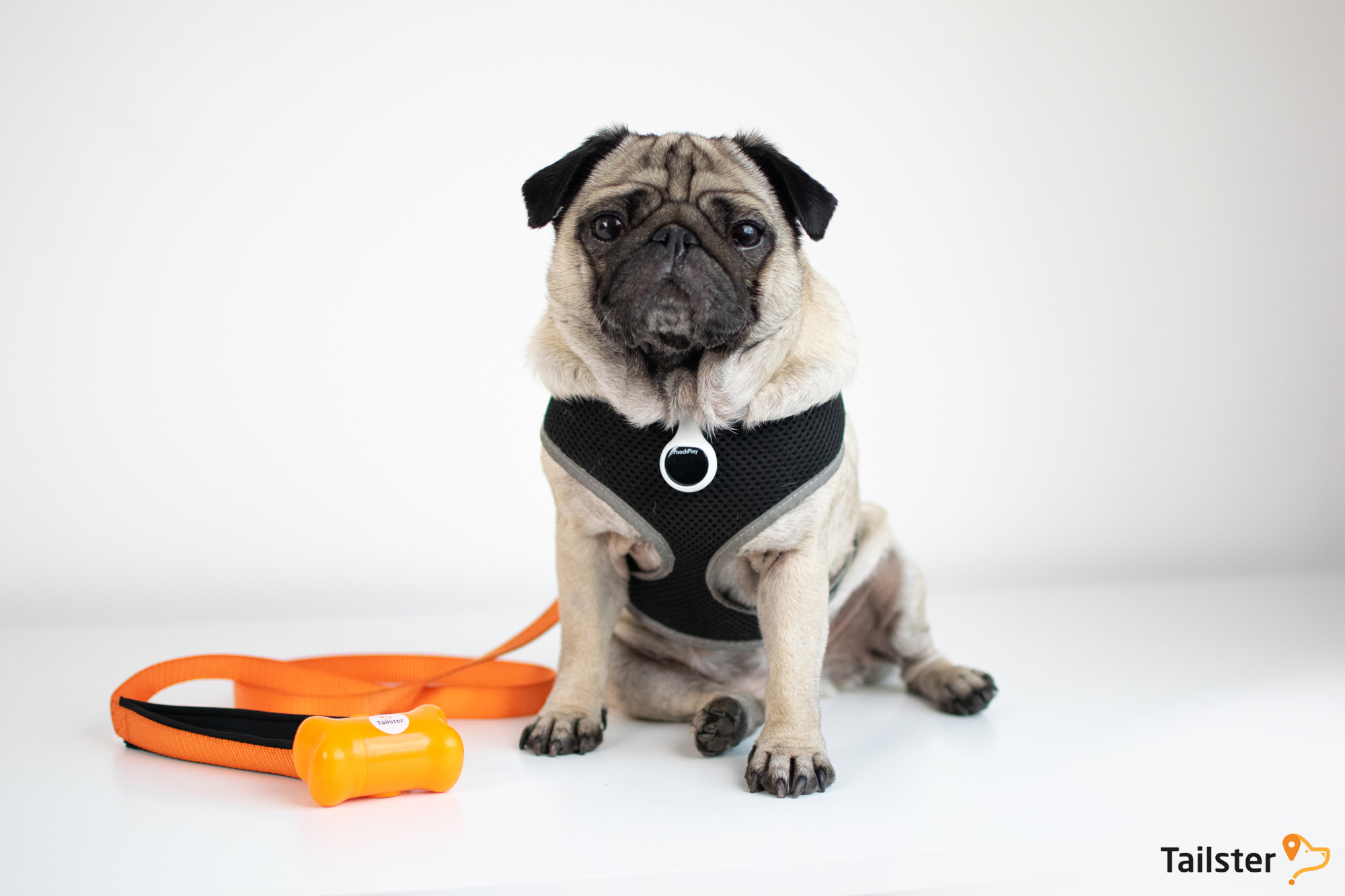 #1 Trouble breathing 
Panting in warm weather is to be expected and you might see panting in a stressed animal. But if your dog is experiencing laboured breathing after five minutes of walking, he is most likely out of shape.
#2 No rib definition
You should be able to feel your dogs ribs, but not see them. If you can see them, they are too skinny. But if you can't see their ribs, try placing your hands on the side of their chest. If you still can't locate them, your dog is more than likely overweight.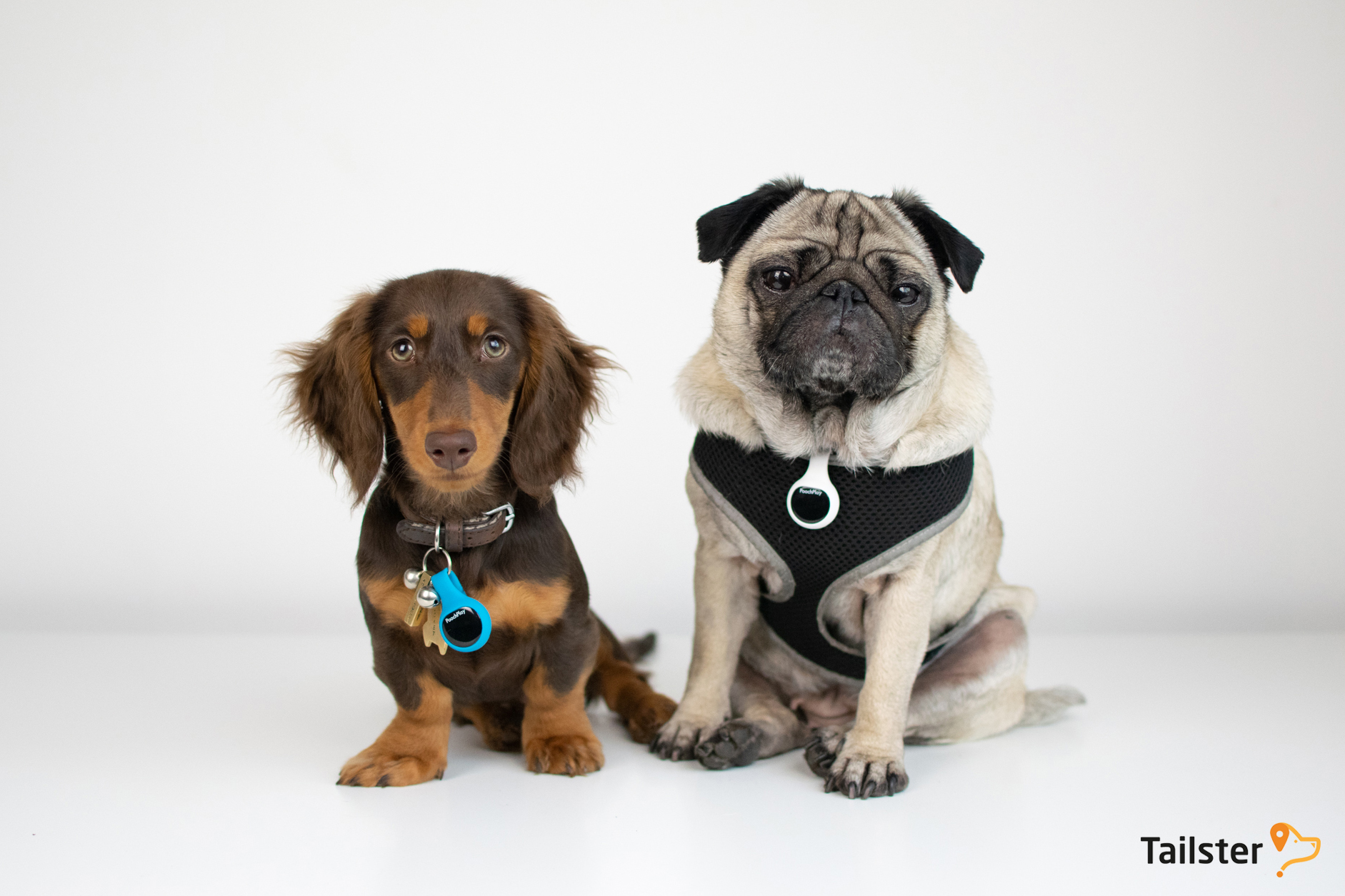 #3 Lack of interest in exercise or playing
Did your dog used to tell YOU when it's time to go out for a walk? And yet now he needs to be dragged out the door from the comfort of his bed where he'd likely remain all day long? This may be because exercise is just too exhausting for your dog now that he's carrying that extra weight. Gradually build up the activity again as the extra weight can create extra stress on your dog's joints. You can track exactly how much exercise your dog is doing every day with PoochPlay.
#4 No waist definiton
When you look down at your dog, there should be a noticeable waist between the end of his ribcage and his hips. If he looks more like a sausage on legs (even if you own a sausage dog!) he's not in prime condition!

Work, family and social commitments mean that there often aren't enough hours in the day to give our pets the attention that they deserve. Click here to find out how Tailster can put you in contact with hundreds of pet carers in your local area, meaning that you can rest in the knowledge that your pets are being well looked after.