With over a hundred bookings to his name, Tony is one of Tailster's most popular pet carers. He began dog-walking as a way to make a little extra cash whilst at home caring for his father and, since then, his business has gone from strength to strength! He now cares for multiple pets with several regular clients – he even has his own specialist van for walking dogs!
We had a chat with Tony to see how he become so successful…
Hi Tony! Could you introduce yourself & tell us a little bit about what you do?
My Name is Tony and I am 61 years old. Originally a teacher and counsellor (therapeutic), I now walk, board, train and advise on dog behaviour. To a smaller degree I also cat sit and look after small animals while people have holidays or are away from home.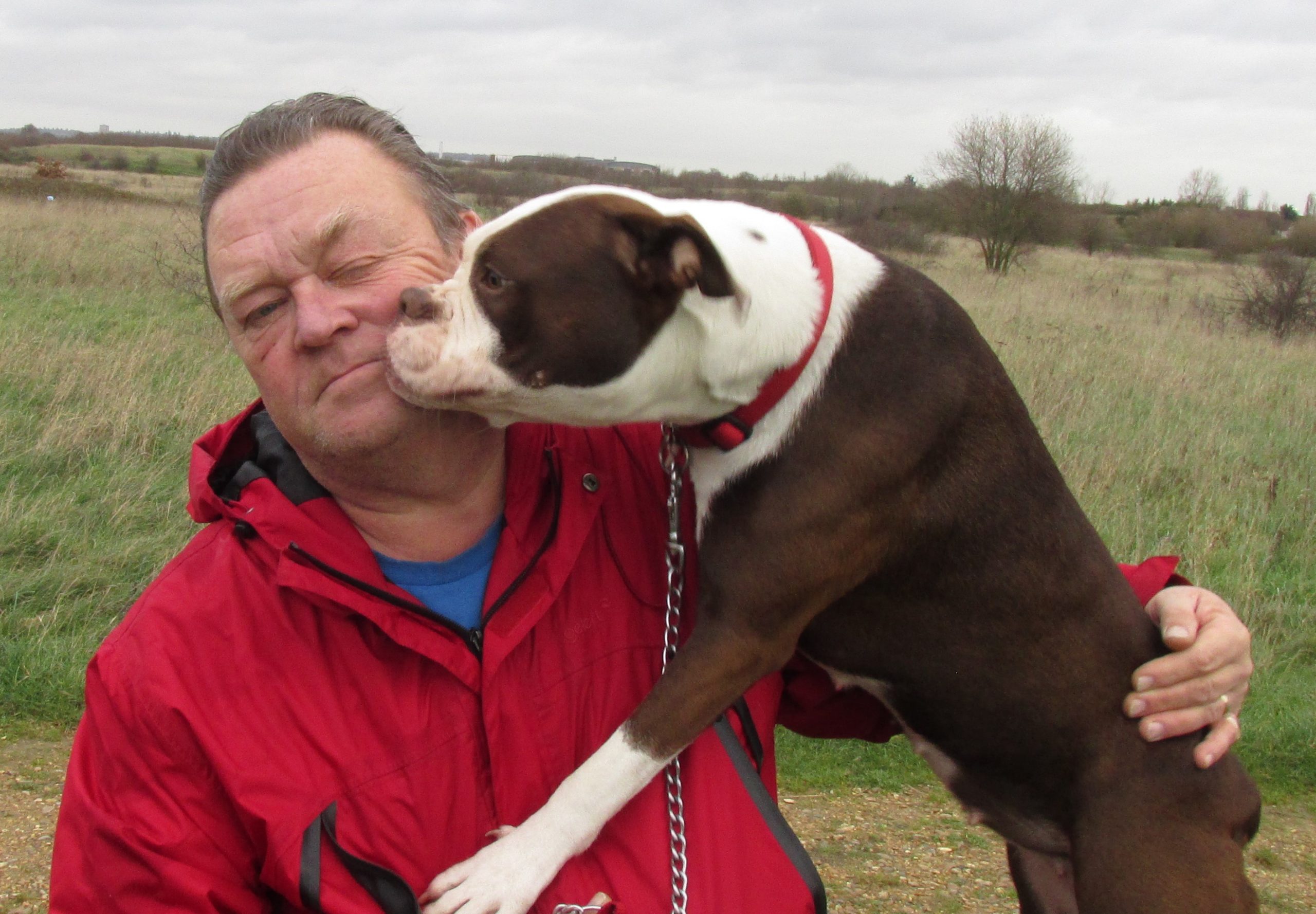 Why did you decide to become a pet carer?
I decided to become a pet carer purely by accident after my Father became ill; he came to live with my wife and I until he became better. I had more time as his health improved; being an active person with two dogs of my own, I looked on the internet to see if there was a way I could walk other people's dogs in my increasing spare time.. this brought me to Tailster.
I got my first customer from Tailster, a crossbreed called Molly, whom we still walk now. It grew from there! In fact, it grew so big that last year I had to take a partner to help with continually increasing trade.
I have been doing this for three years now and it all started with Tailster. It was a simple, attractive site that is very easy to use and understand. I have stayed with them ever since.

Always satisfied with the service that Tony provides. Daisy is always happy when she's out with Tony and his own dogs. Having used a dog kennel before (and disliking it) this service is so much better for Daisy's needs. Tony knows exactly what he is doing and goes out of his way to provide an excellent service. I would highly recommend him and trust him implicitly. Keep up the good work!

Tailster pet owner, Dec 5, 2016
What are your top tips to make it as a pet carer?
In my opinion to be a good pet carer you need to have done your research and to have expanded your knowledge of breeds, habits, traits etc. I did a dog behaviour and training Diploma in my very early stages of pet care.
Always listen to the owner, they know their pets better than anyone.
Always use common sense and above all be constantly aware of body language with dogs. It can save a lot of trouble.
We always try adding a little bit extra like watering plants or putting out rubbish bins for cat sitting or boarding and find this gets us a lot of appreciation and good reviews.
Always leave the house clean and tidy when you leave, we have even washed up for some customers.
Remember you are looking after someone else's baby and they want reliability, trustworthiness and regular updates.
What should you avoid doing as a pet carer?
As a carer avoid taking on too much. Only do what you can manage easily and especially if there is an adverse event like an attack from another dog while walking.
When boarding try to keep the dog in as near as possible to its home routine. Dogs love routine as it gives them security and makes them feel safe.
Don't let dogs off lead unless expressly allowed by the owner but personally unless I know the dog well I don't let boarders or walking dogs off lead.
Do you have any advice for owners to help them find the right pet carer?
Be clear with your instructions for caring for your pet. Jot down what you require from the carer before you meet them.
To find the best carer for boarding dogs always visit the boarders home beforehand. Ask where the dog will sleep. I always try to let the dog sleep where he/she sleeps at home including the bedroom although I realise that's not for everyone but that can cause a problem.
Always ask if there is a resident dog. That can also cause issues if you put an intact male with an un spayed female or two intact males together.
For cat sitting always get the carer to visit you. That way you get a much better feel for the person going to care for your cat/s.
How do you prepare to care for a pet?
I am fortunate enough to have a van custom equipped for walking dogs. It has four crates and enough room for up to seven dogs.
We always carry water, poo bags, canine first aid kit, towels, spare jackets for us, (we go out in all weathers, all year round) waterproofs, spare leads and harnesses, collars, cleaning kit for vomit or accidents, treats, gloves, and of course balls and throwers.
Do you have any of your own pets?
I have Barney an 8-year-old black male Labrador. He is the only dog I've had in 40 years of dog ownership that toilet trained himself. I must admit we are so close my wife says I should be married to him!
Last year I lost my 10-year-old Yellow male Lab to cancer; I miss him terribly. He was abandoned by his owner and got stuck in kennels. No one wanted him.. He was such a character. I spent most of the time trying to find him; he would wander off then reappear a few minutes later in front of you, looking at you as if you had gone mad.
Thanks so much for speaking to us, Tony! Take a look at Tony's carer profile here.
Interested in becoming a pet carer or looking to find someone to take care of your pets? Click here for more information on how you can find a Tailster carer in your local area!