In recent years, an increased awareness of the significance of mental health has led to much research highlighting the integral role that animals play in promoting wellbeing. From working as therapy animals in hospitals and rehabilitation centres, to playing significant roles in the lives of children and the elderly, we rely on our pets so much on a daily basis.
Sometimes, however, the tables are turned, and it's us who have to pick up the pieces for our frightened pets…
This dog has gone viral after his owner was forced to carry him up an escalator after he was too scared to climb it himself.
When your dog doesn't want to go on the escalator😃 pic.twitter.com/AQlQlxIf80

— Ross McCulloch (@Rossmac212) July 26, 2018
During a trip to a shopping centre, the man and his furry companion were all set to go up to the next level – until the dog decided that he had other ideas…
As the two approached the escalator, the dog promptly sat on the floor, asserting his position much like a stubborn child. He was not going up the escalator!
Instead of pulling on the dog's lead, however, the devoted owner proceeds to hoist the dog into his lap and carry him up the escalator.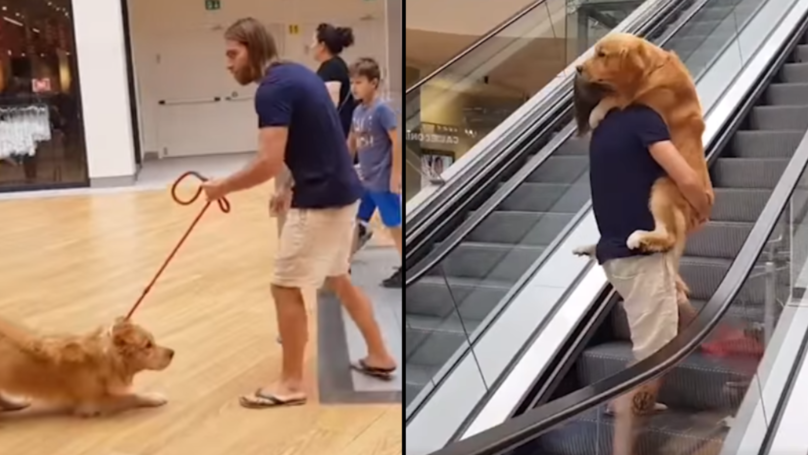 As well as being quite the sight, it also highlights the unconditional love between dog and owner – no matter how inconvenient they may be sometimes, we'd do anything to make sure that they're as happy as possible!
More importantly, though, it does highlight the need for owners to make proper considerations before going out for the day. If you do plan on taking your dog out with you, it's vital that you make the necessary plans, otherwise who knows where you'll end up carrying them…
Summer holiday booked but still looking for pet care? Perhaps Tailster can help! We've a range of fully vetted carers across the UK, available to tend to your pet care needs as and when you require. For more information on our full service, click here.