Dorset is a treasure trove of outdoor adventures for dogs and their owners, that's why we've put together the ultimate guide to dog friendly Dorset.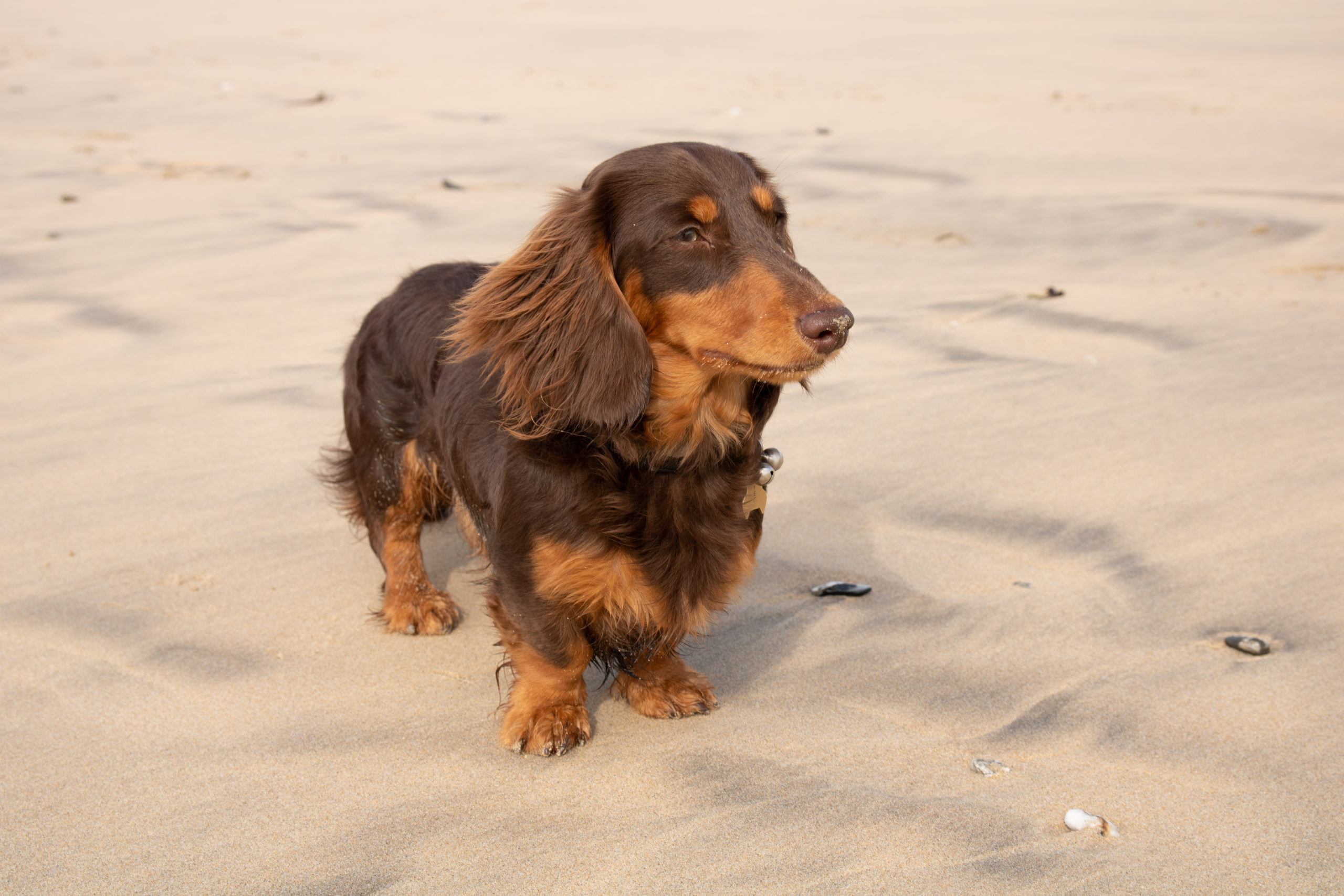 We've done the research so that you know where to go with your pooch for all your pet's needs whether that's looking for a dog sitter, dog walker, right through to dog friendly locations in Dorset too.
We're here to help with your search for a trustworthy dog boarder, sitter or walker but whilst you're here, why not check out what Dorset has to offer you and your four legged friend? Read on to find out more about dog friendly Dorset!
Top dog friendly walks in Dorset
Walks provided by Tailster walker, Bryony. Book her to look after your Tailster pooch here.
#1 Upton Country Park
Upton Country Park is the home of Upton House and 140 acres of parkland, shoreline and formal estate gardens. With large off-lead fields, woodland, a play trail, park run every Saturday, a tea room, and beautiful views over Poole Harbour. There's even a dog wash and enclosed training area for brushing up on your training or exercising a nervous or young dog!
#2 Hengistbury Head
Hengistbury Head is a beautiful headland in Bournemouth. It has beaches, woodland and grassland where dogs can run freely. There are stunning views of the harbour to one side and the sea to your other. You will also find a café and restaurant half way round and a dog-friendly train. There's plenty for wildlife or history lovers too, since the head is a nature reserve with 12,000 years of history.
#3 Chineside
Bournemouth is famous for its fabulous sandy beaches. With plenty of sun to enjoy on the seven miles of coastline, you can take advantage of the four specially designated dog beaches in the high season. We love Chineside at Durley Chine, which is a family-friendly beach café – and yes this includes the dog! Soak up the sun on the upstairs balcony or beach-side terrace, or enjoy the inside restaurant. They even open early at 8am for a well-deserved post walk breakfast.
#4 New Forest
With miles of off-road paths and idyllic woodland, heathland and coastline, dogs and humans love the New Forest! There's plenty of attractions in the Forest which welcome dogs, including the Steam Railway, Beaulieu, The New Forest Centre, Hurst Castle and lots of local pubs, restaurants and cafes. Just make sure to look out for the native wildlife and famous New Forest ponies and keep dogs under close control at all times.
#5 Moors Valley
Moors Valley offers a great variety of activities for all members of the family. With a Tree Top Trail and Play trail for family fun, an authentic narrow-gauge steam train, cycling trails (and cycle hire), Go Ape, golf, fishing and miles of marked, well-surfaced forest walking and fitness trails, from a five mile walk around the quiet forest tracks to a lake and riverside walk of less than a mile (with dog paddling spots!), there really is something for everyone at Moors Valley. Plus, with a dog-friendly area of the café, you can refuel after the day's activities.
#6 Kingston Lacy
Kingston Lacy is a stunning National Trust property, with 8,500 acres of estate and 72 miles of footpaths, as well as a stunning country house. With landscaped gardens, a woodland walk, kitchen garden and dog-friendly area of the restaurant, there's plenty to keep you busy. Our favourite place on the wider estate is Badbury Rings, a few minutes down the road from the house. This area holds an Iron Age Hill fort rich in history, flora and fauna and with stunning views over the countryside, and is a great place to fly a kite too!
#7 The Woolpack Inn, Sopley
The Woolpack offers delicious traditional pub food, including a fantastic Sunday Roast. It has a lovely beer garden for the summer months and there's lots of lovely countryside walks nearby (try Hurn Forest, Ramsdown Forest or Sopley Common). But best of all, this pub is so dog-friendly it has it's own dog menu! Dogs are welcome indoors our outdoors, and can be provided with mains, treats and travel essentials as eat-in or takeaway options. The staff are so friendly and welcoming, and lucky dogs might even get their own little portion of the roast meat on a Sunday!
Tag us!
If you take your Tailster pooch on one of our top dog walks in Dorset, make sure you tag us so we can share with our followers… Follow us on Instagram and don't forget to use the hashtag #DogsofTailster
Need a hand?
As the largest and most trusted dog walking business in the UK, we've helped over 160,000 dog owners find pet care including dog walkers. If you don't have the time to walk your dog, then we're here to help and we can even make sure your dog gets walked in and around Liverpool. With industry leading insurance cover, tracked GPS dog walks and easy online payments, we've walked thousands of dog walks every week. If you're looking for dog walkers in Dorset, Tailster can help.
Dog walkers, boarders and sitters in Dorset
If you are away from your dog for any length of time and require them to have a human companion, finding a Tailster dog carer is the solution. It has its benefits and risks and that is why we set up Tailster – it's the safest way to find a dog carer and we will always look after the important aspects.
So if you are at work and are looking for a dog walker in Dorset, then all you need to do is tell us your requirements – you can tell us what time you want your dog walker to walk your dog, where you want them to take your dogs out for a walk, and how long you want them to walk your dog for.
Why Tailster?
As the largest dog walking business in the UK, we've got your back.
You'll receive walk updates – lovely maps of your dog's escapades delivered to your email and your phone telling you where your dog went for its walks, what time your dog walker turned up at your door and what time the walk finished.
Photo updates will be timestamped and location stamped too – so you know that your dog walker turned up when you wanted them to and your dog was actually taken out of the house.
And even better, no more having to leave cash on the Kitchen table and wondering whether Rover was actually taken out for the whole hour – we sit in the middle, we make it easy to pay online and you have different payment options for your dog walker, whether it's weekly or monthly.
You'll also have full records going back of how many walks your walker did for your dog, on what dates and what they charged, as well as the maps.
Tailster has tracked over 100,000 km of dog walks for thousands of dog walking clients in the UK already – join the family now and make a request below and we'll even offer you £10 off your first dog walk. We've plenty of dog walkers in Dorset.
If you are looking for dog care in Dorset, start by filling in the form below.