When walking our dogs, we're always on the lookout for anything that could potentially be a threat or put them in harm's way.
We can't bear the thought of anything bad happening, so we take every precaution to ensure that they're going to be safe no matter what happens.
Whilst we trust our dogs wholeheartedly – they are, of course, well trained – they can sometimes get a little over excited, meaning that they'll need a little extra security…
Could A Life Vest Be A Good Investment For Your Dog?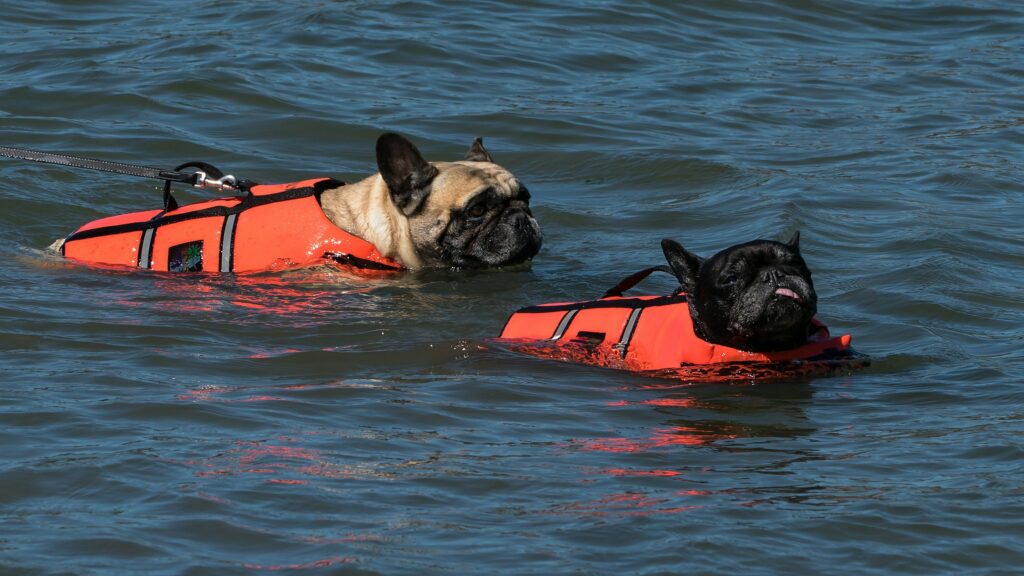 Dogs love water and, when the weather's good especially, have a habit of heading straight for it – and, who can blame them, we've been tempted at times!
Although many dogs are proficient at swimming, some may struggle a little more, with external factors implicating their safety and placing them in compromising positions.
A dog from Volusia County, Forida, survived falling from a boat into the nearby Halifax River thanks to the life vest that he was wearing at the time. 
The dog, named Ziggy, fell from the boat that he lived on during an unfortunate time when his dad had gone out on the water to get something from another boat.
Ziggy was found in the water by local resident Jeanette Hopkins, who took to social media immediately to help return the dog to his owner.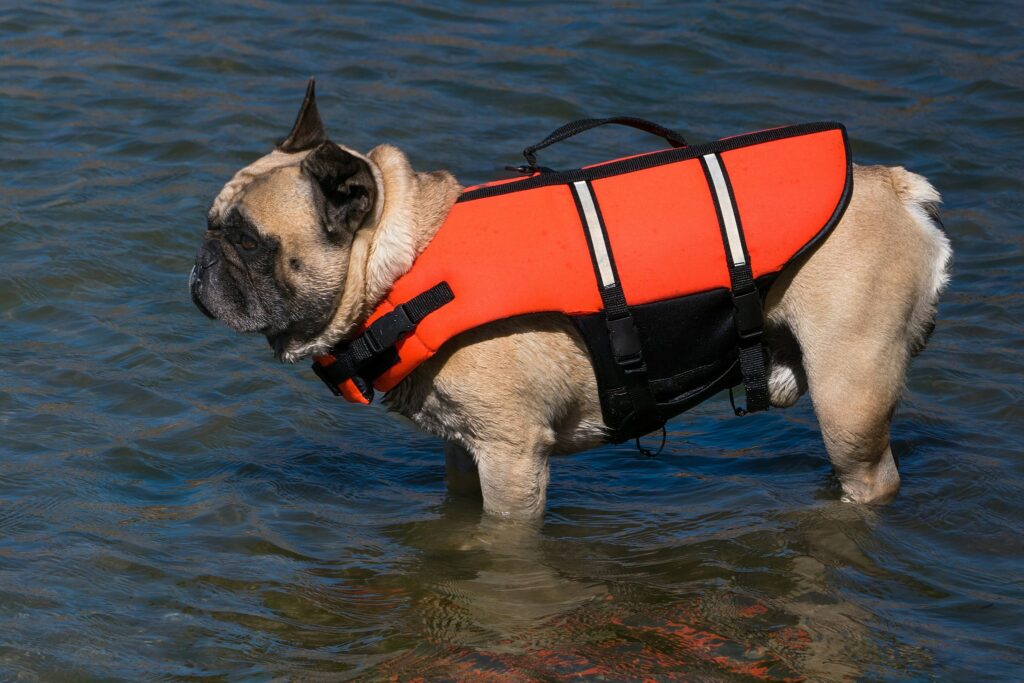 Speaking of the situation, Ms. Hopkins said:
"Here was this little dog swimming in the water with a life jacket on.
The first thing that came to my mind was Facebook. It'll get shares. I think we got over 900 shares."
Having been widely shared, news soon got back to Ziggy's owner, Al Reale, as his girlfriend soon became aware of Ms. Hopkins' post.
Mr. Reale said of being reunited with his dog:
"My girlfriend called into work to her boss, and her boss up in Jacksonville happen to see it on her friend's page, that a dog was found in the Halifax River. She sent her the Facebook post, and it was just an incredible feeling.
It's almost like he knew he needed to be in the water to find his mom and daddy."
If you do walk your dog by a canal or in a park with a large body of water, it may be wise to equip them with a life vest to help prevent any unforeseeable accidents.
It may seem like an unnecessary step but, in extreme circumstances, it could help to save your dog's life.
As the kids head back to school and the summer comes to an end, Tailster have all of your pet care needs sorted! Whether you're looking for regular, daily walks or someone to pop in occasionally to check on your pets, we've got you covered. Click here for more information on Tailster's pet walking and sitting services.