Dogs have long been the UK's most popular pet and a staple of the family unit. Truly, we wouldn't be without them.
As time goes on, however, our lives seem to get increasingly busier, with many of us juggling work, family and social commitments alongside the needs of our faithful pooches. It can be a challenge.
There's often a sense of guilt that comes with this, as well as a feeling of failure that you couldn't devote 100% of your time to everything that life throws at you.
But, there shouldn't be, we're all in the same boat!
Could A Dog Walker Help You?
At Tailster, we take great pride in the work that we do to help find you the perfect dog walker in your local area. It's a big responsibility – we recognise that – so we're there every step of the way to make sure that everything runs smoothly.
Thousands of dog owners across the the UK are signed up to our site, reaching out to our walkers as and when they require their services. So, having a dog walker isn't a sign of failure – if anything, it shows that you're being proactive and putting your dog's needs first.
Before we allow any walker to advertise their services through our site, we fully vet them, giving you the reassurance and peace of mind that you need to feel relaxed and comfortable whilst your dog's in their care.
So, whether you're looking for a regular dog walking service or just the occasional, flexible engagement, here are some circumstances where a Tailster dog walker may be able to help you out…
Signs That A Dog Walker Could Benefit You…
Work Full Time
It may be the obvious one, but if you work full time then you could perhaps benefit from the services of a dog walker.
Far from the usual office hours of 9-5, many of us are now working more unusual hours to align with global time zones, which, put alongside lengthy commutes, can mean that we're absent from the house for 10+ hours each day.
Whilst your dog may be ok when left alone, they'll undoubtedly become bored and restless, with exercise and stimulation helping to engage them and relieve boredom.
They won't need someone for the full duration of your absence, but an hour a day could do the world of good.
Change In Circumstance
Our lives are hectic and constantly changing, which can have a significant impact on our pets.
There are few things that we have total control over, but we can help to give our dogs a stable routine, which includes regimented feeding times and regular walks.
If you are experiencing a change in circumstance – for the good or bad – a Tailster dog walker may be able to step in and relieve you of the responsibility of walking for as long as it takes to settle in to your new way of life.
By buying yourself that extra hour, you'll have plenty of extra time to focus on the pressing matters.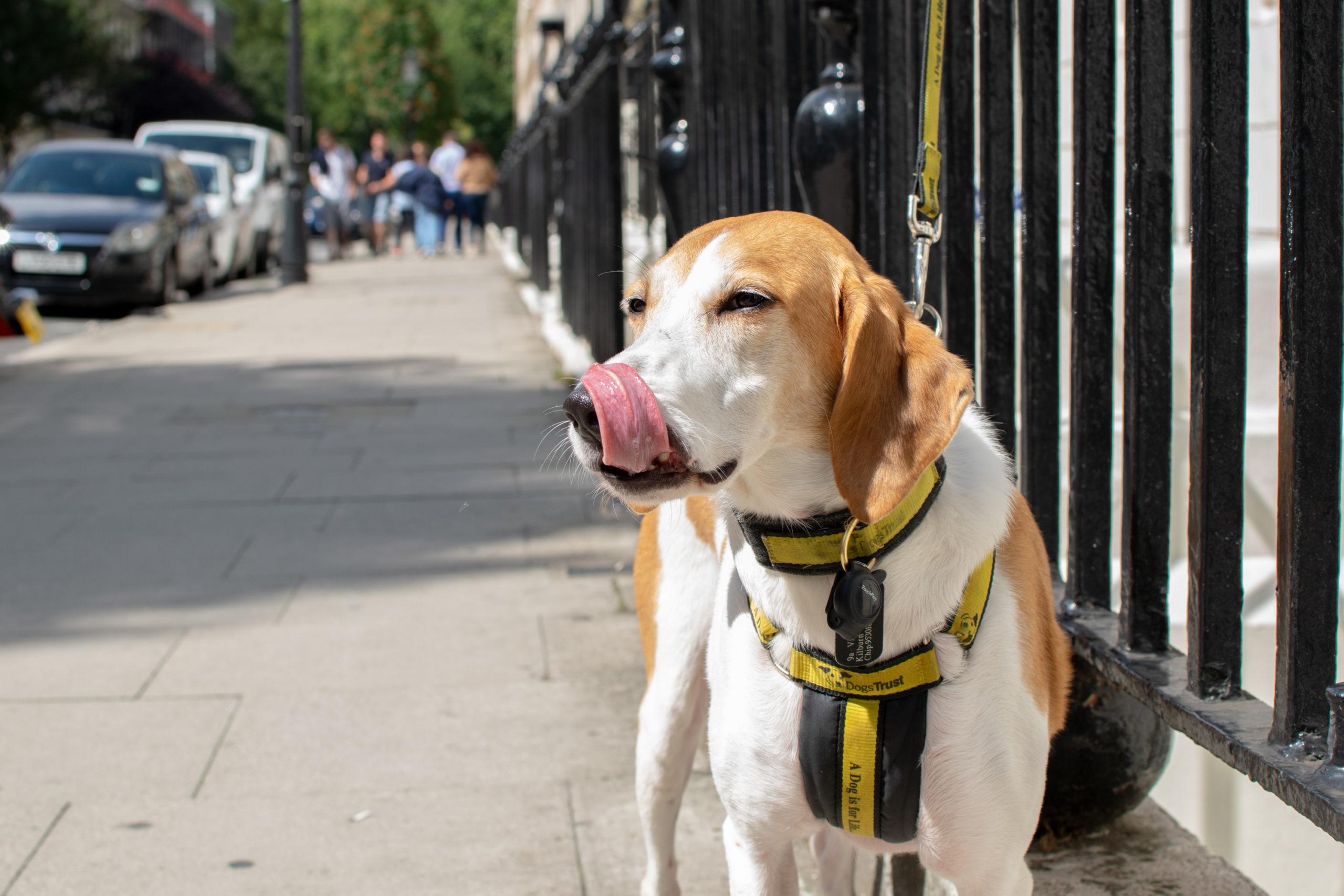 Working Away
If you work away a lot, a Tailster carer can be a great asset to your extended family – whether they're walking or sitting.
The type of service that you require will depend entirely on how often you're away and how long for, which will likely change from trip to trip.
By developing a strong, solid relationship with your carer, you'll no longer be relying on next door neighbours and distant family members to step in at the eleventh hour, instead being able to contact your carer and arrange the right service for you.
The relationships between our carers and owners are often far more than mere business transactions!
Seasonal Arrangement
You may also consider employing a dog walker on a more seasonal basis, depending on your needs.
The summer months may make for ideal dog walking if you have young children who are home during this time, but the return to school and responsibility leaves little free time and limited hours to spare.
Similarly, many elderly people rely on dog walkers as the weather becomes cooler to step in and take their dogs out, if they are unable or don't feel comfortable leaving the house in treacherous conditions.
Our carers are more than willing to work with you to ensure that service they provide is the best fit for you and your dog!

As the kids head back to school and the summer comes to an end, Tailster have all of your pet care needs sorted! Whether you're looking for regular, daily walks or someone to pop in occasionally to check on your pets, we've got you covered. Click here for more information on Tailster's pet walking and sitting services.