There's nothing quite like a countryside walk with your furry friend. But there are some things that pet owners should be aware of when walking in the great outdoors.
With National Wildlife Day approaching (4th September – mark it in your calendars), Tailster has been exploring how you can enjoy all that nature has to offer with your dog, cat, horse, ferret – no judgement here – without having a negative impact on wildlife. We've rounded up a few essential tips to be aware of when you're out and about.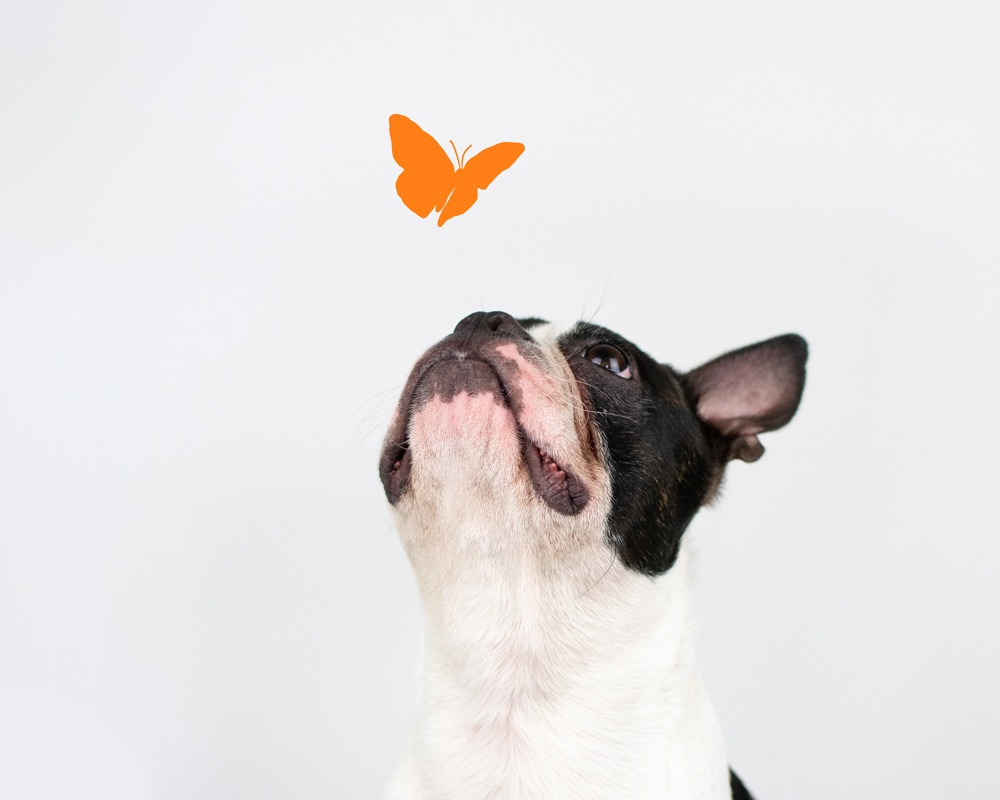 Keep your dog on the lead around animals – but actually do it
When exploring the countryside, you never know what animals you're going to stumble across. Whether its wild deer, livestock or ground-nesting birds, most dogs will look to you for guidance on how to react.
Popping a lead on your dog when you're walking through fields of grazing animals is particularly important for the safety of both your pet and the animals; now is definitely not the time to be testing your dog's recall. So, keep an eye out for the 'dogs on a lead' sign, look about for wandering wildlife, and do the responsible thing. Don't be tempted into thinking your dog won't stray; it's just not worth the risk.
Dogs are naturally curious creatures, so they're bound to show an interest. We always suggest going for a short lead rather than extendable one so they really do stay close to heel… You might find your pet is more responsive to cold, hard bribery so don't be afraid to bring out the treats to distract them too!
Ground-nesting birds are easily forgotten but it's vital we protect the wild birds of our ecosystem. They can be easily disturbed and frightened from their nests by a dog charging through the fields. Keep a close eye out for any signage alerting dog-walkers to the presence of wild birds and put your dog back on the lead if you spot any pheasants or waterfowl, who commonly make their beds down low.
Leave no trace
Leaving the countryside the way you found it should always be at the forefront of any responsible dog-walker's mind. If you come across any litter – whether it belongs to you from your Saturday afternoon picnic or not – pick it up and pop it in the bin or take it home with you to get rid of it there. Leaving it strewn about only puts wildlife at risk – smaller creatures can get trapped and bigger ones can be tempted to scoff it.
Be sure to stop your pet from uprooting any plants or flowers on your countryside stroll. Picking flowers is legal so long as they're not listed here – a quick image search might help with identification for the less green-fingered of us out there! Uprooting without permission from the landowner is another matter as they may never grow back.
Now, a word on gates. The old rule was to close all gates behind you. The new Countryside Code asks that you leave the gates as they are. There's a very good chance a farmer has left it open for a reason and if you close it, you could prevent animals moving from one field to another to graze or drink.
Clean up after your pets
Don't let your pet spoil the countryside calmness with their toilet trips. The natural beauty of a buttercup-filled field or forest floor is quickly undone when you spot a poo bag hanging off the end of a branch. Take it with you and find a poo bin to dispose of it properly. It's the first lesson in responsible pet ownership. Dog poo can spread diseases to animals and insects of all shapes and sizes. Parasites found in some dog droppings can even result in miscarriage and death in cows and sheep.
The countryside should be for all of us to enjoy, humans and animals alike. Always be aware of your surroundings and your dog's reactions, leave no trace of your escapades and of course, savour the experience with your four-legged pal, knowing you've done your bit to respect the home of thousands of countryside creatures.