In this article, guest contributor Molly Brown shares her tips on cat walking. 
While most would associate walking with dogs, cat walking has been a rising trend among many cat owners. But should be walking your feline friends, and if so how this should be done?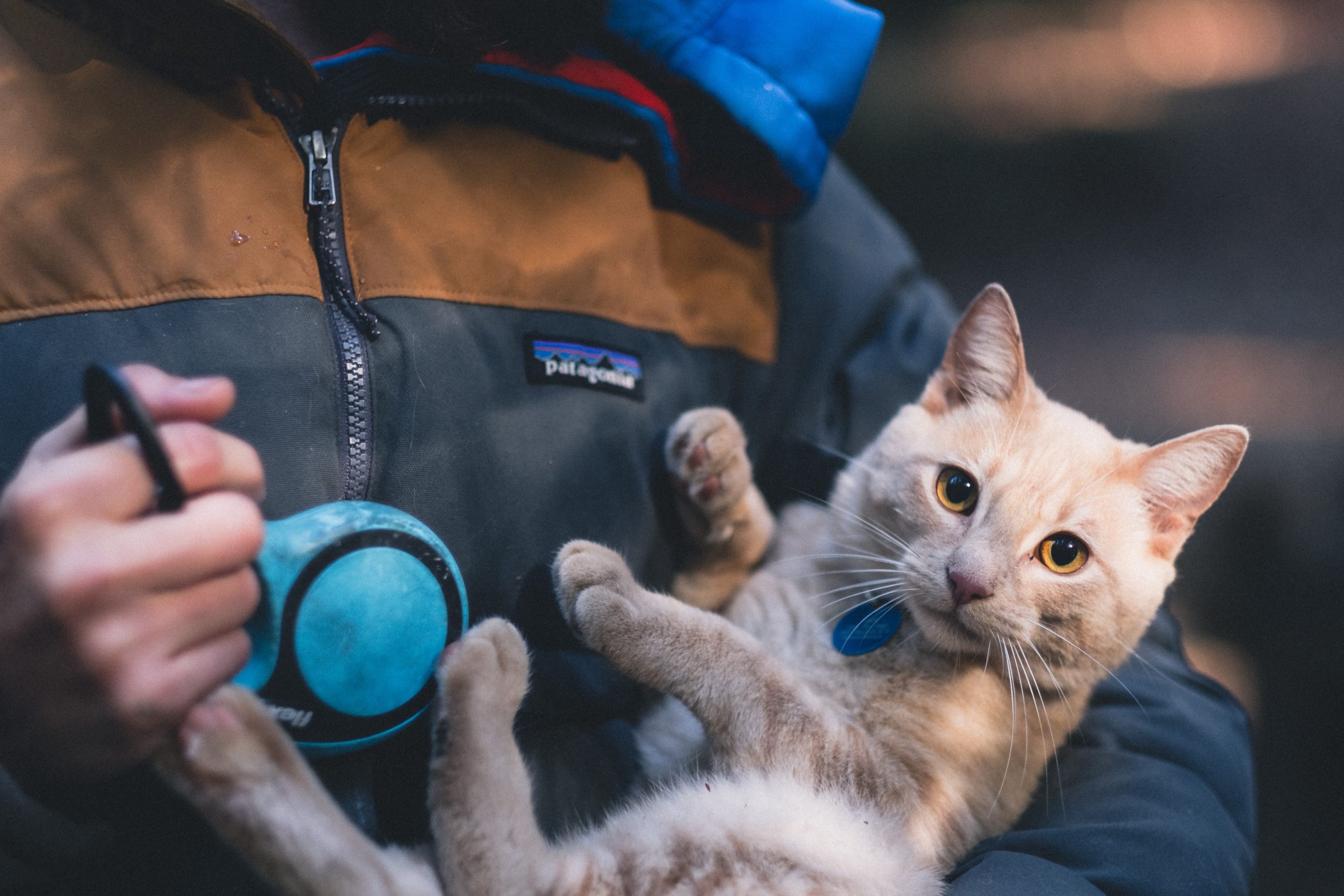 Should I walk my cat at all?
If you have a cat trying to bolt out the door at every given opportunity, chances are they are feeling a little stir crazy! Many urban cats simply don't have a secure, safe place to go out on their own, so often training your cat to walk on a lead is a sensible option. It gives them a chance to get fresh air, as long as it is done safely and correctly! For example, if you live in a high-rise apartment, a walk could be their only way to experience the outdoors so this can be a real treat for reluctant house cats.
However, it should be noted that this is not suitable for a lot of felines, and the RSPCA has advised cat owners against walking their pets on a lead due to potential distress, unless there is no other option, or they have been properly trained. This is because on a lead they may feel trapped and a loss of control. Control is very important to cats!
Guidelines on walking your cat
Some cats can be quite unsociable and do not go out looking for friends. Therefore, meeting unfamiliar creatures on a walk could be a stressful event. Don't underestimate the risks associated dogs. They could also get frightened and try to run away whilst attached to the lead. Consider these factors before deciding where to walk your cat.
If you do decide to undertake some cat walking and walk them outdoors, training them on a lead inside first is essential. This way they can become used to the feeling of a harness and lead. You can then assess whether this is something they enjoy. As cats are extremely territorial, you may find that walking them indoors is the only viable option.
You must also ensure that your pet is up to date with vaccinations and you have any treatments needed to prevent fleas, ticks and worms, as these are some of the things they may encounter outdoors. They should also be microchipped in case they were to escape.
Why walk your cat?
Despite the risks and potential downsides to cat walking, this may be something you feel is right for your cat.  It can be extremely enriching as they do love to explore the outside.
If you're wary of the risks, it may be worth giving it a miss. Ensuring that you have an enclosed garden space can allow your cats to roam without any related risks. This gives them time in the fresh air without compromising their safety.

Work, family and social commitments mean that there often aren't enough hours in the day to give our pets the attention that they deserve. Click here to find out how Tailster can put you in contact with hundreds of pet carers in your local area, meaning that you can rest in the knowledge that your pets are being well looked after.